Portrait of pure love: the loyal dog and its poor master
Dogs are some of the most loyal pets in the world. Once they establish a bond with someone, they don't seem to care about his of her wealth status.
This fact is captured in a picture that has gone viral online, especially on Facebook. It depicts a poor man sleeping on the side of the road with his loyal dog, both oblivious to any troubles of this world and content in each other's company.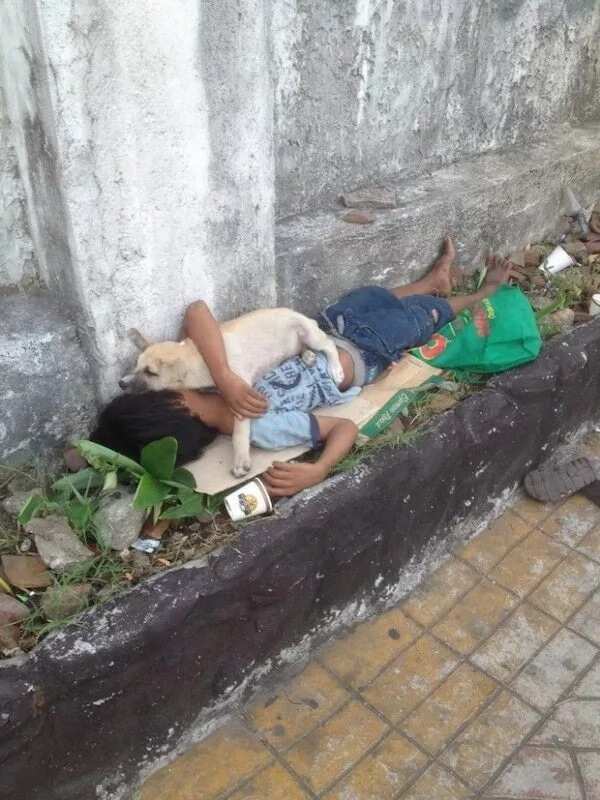 The man doesn't seem to have much except the carton on which he lies and a green rucksack next to his feet.
It is so touching that they are hugging each other in sleep. They look so peaceful together, which shows that rich or poor, they value each other's company more than anything else.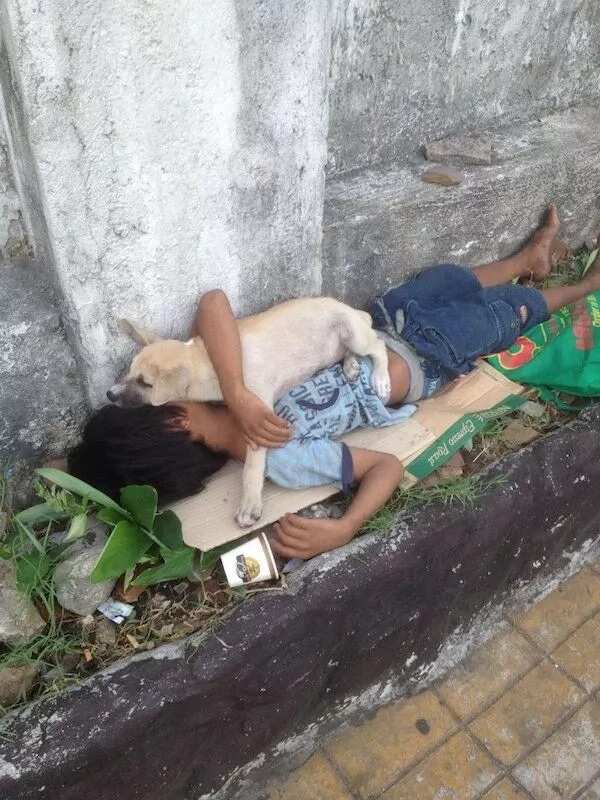 Isn't it amazing? The dog is probably the poor man's only companion in his life, and he probably shares whatever food he gets with him.
This is why dogs are so popular—they are extremely loyal, no matter your life situation.
Source: KAMI.com.gh