EDITOR'S NOTE: This video contains themes and images that are not suitable for minors. Reader discretion is strongly advised.
A viral video clip showing an intense, unpredictable and violent confrontation in public between a boyfriend and his girlfriend has shocked the online world.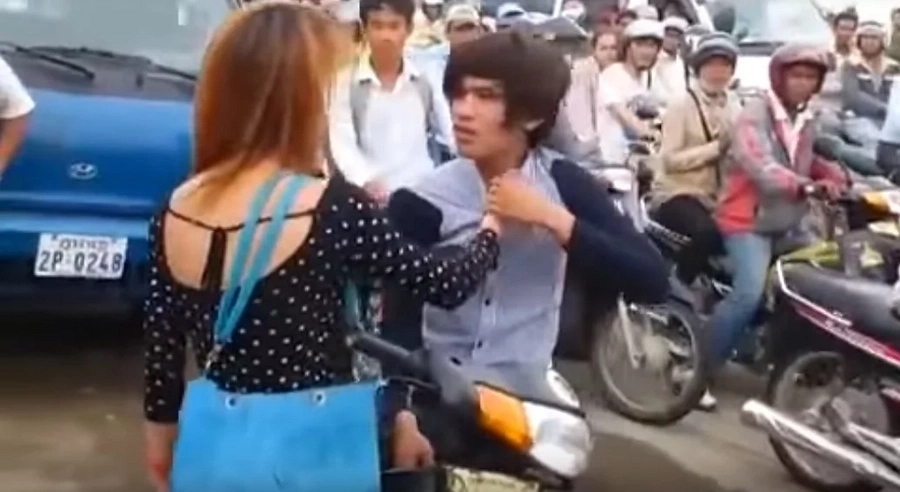 The footage shows the woman physically attacking her boyfriend while the latter was sitting on his motorbike.
According to reports, their argument was about the supposed cheating of the boyfriend.
After the woman almost caused an accident by holding on to him and slapping him repeatedly as he tried to escape the scene through his motorcycle, the boyfriend finally had enough.
He violently attacked the woman to the shock of the large crowd. Fortunately, the male witnesses intervened and separated the two.
Netizens slammed the boyfriend for attempting to hurt his girlfriend as retaliation for her nagging.
(Even though the woman was very annoying, it was not right for the guy to physically hurt her. Men should always be patient with women. True men do not physically hurt women.)
Source: Kami.com.ph