Couple grants terminally ill son's wish by getting married in his hospital room
Five-year-old Corey Edwards was diagnosed with a complex congenital heart defect at the age of seven month
Corey dream always was seeing his parent getting married and when they knew his illness was terminal they decided to get married at the hospital
Craig and Jemma made history as the first couple to get married in the hospital and they even had to require special written permission from the Archbishop of Canterbury
Corey Edwards, a five-year-old boy form Teignmouth, Devon, who was diagnosed with a complex congenital heart defect at the age of seven month; since then has undergone eight open-heart operations and other treatments. But more than anything he wanted to see his parents Craig and Jemma get married, so when they discovered his illness was terminal they performed an emotional marriage at the hospital.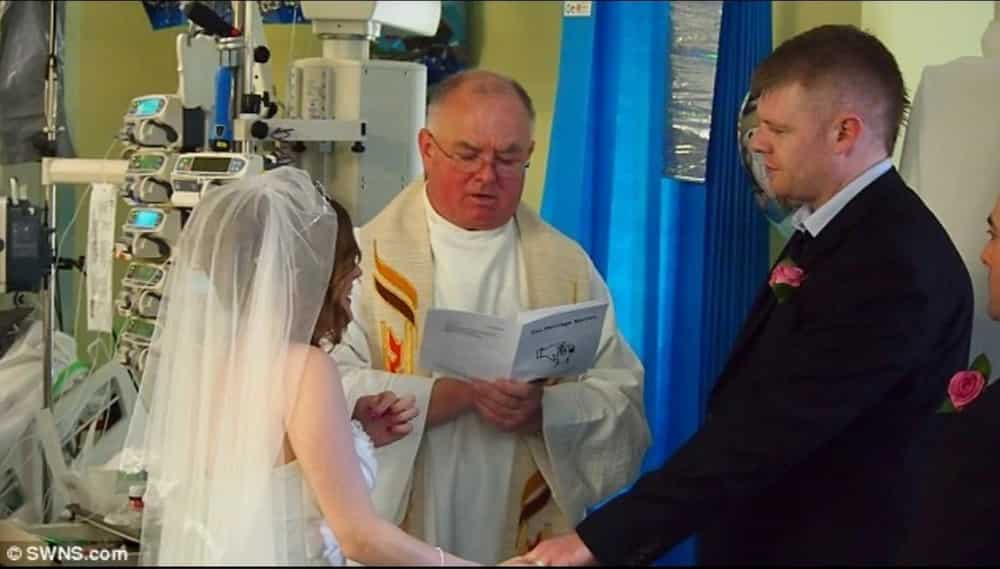 Craig and Jemma not only fulfilled his son dying wish by getting married at his bedside in hospital, they also made history as the first couple to get married at Bristol Children's Hospital but they had to get special permission from the Archbishop of Canterbury, because the law allows couples to marry in hospital if one of them is desperately ill and that did not apply in this case.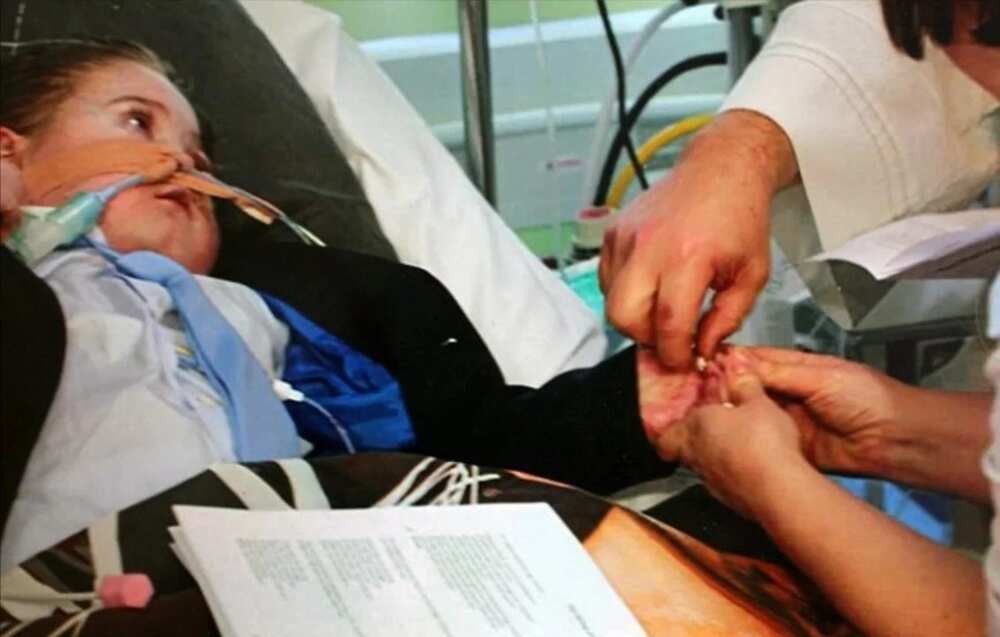 Corey´s father said "A couple of weeks ago we were told they didn't think he would go home. We keep hoping that he will but it just looks less likely each day. When we knew Corey's wishes, everyone on the pediatric intensive care unit and Ward 32, including staff and friends, got together to help us."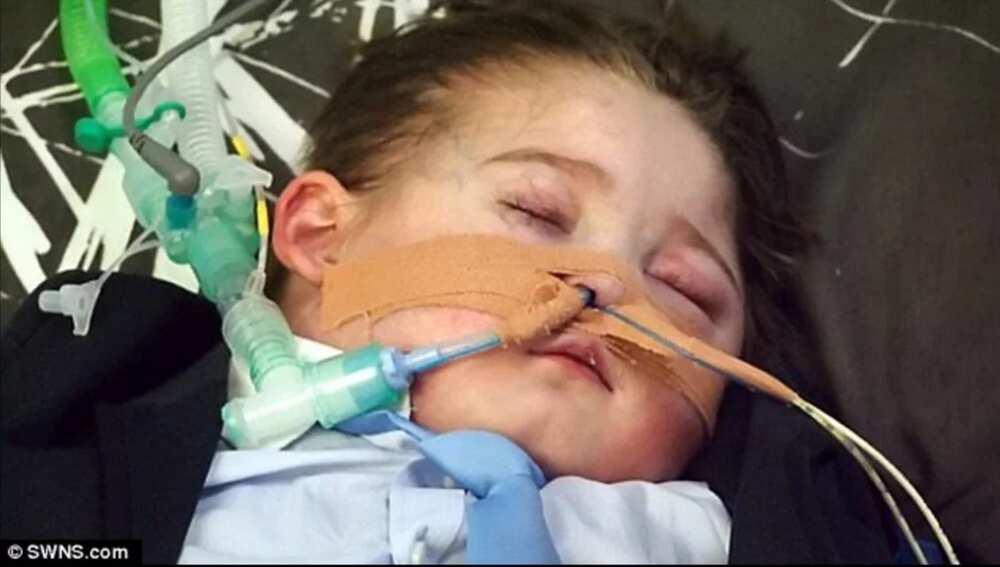 Mr. Edwards also said they couldn't believe the generosity of all those involved in their wedding. He said one nurse helped to do Jemma's hair, whilst another two members of staff made the cake and iced it while another group pulled the chairs together to form an aisle and put decorations to make the room feel like a wedding venue.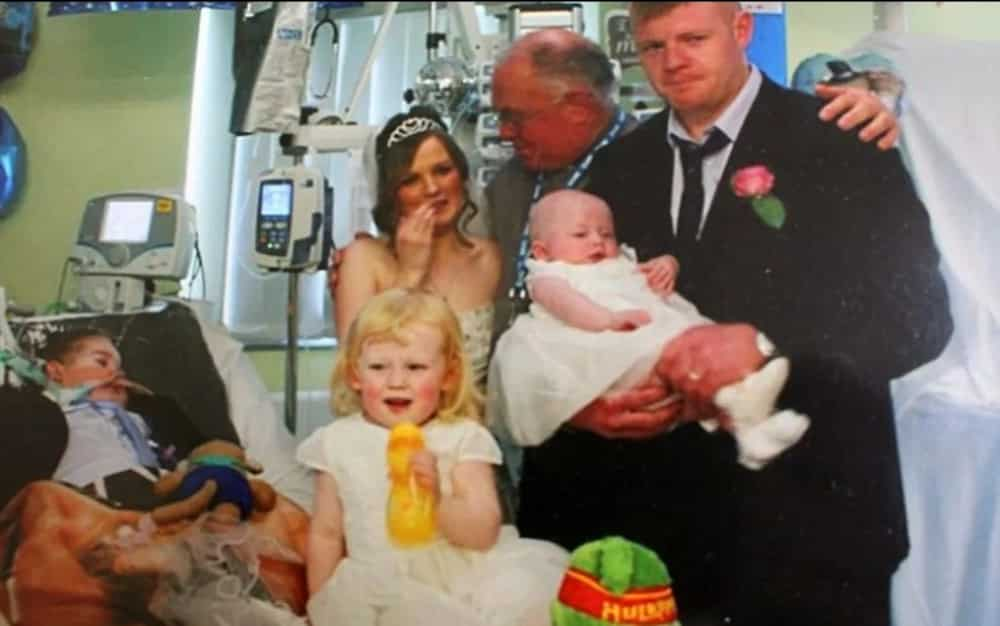 Corey has been on the pediatric intensive care unit at Bristol Children's Hospital since January and when doctors gave his parents the devastating news that he may not live much longer, Mr. and Mrs. Edwards decided to get married after putting on hold the wedding due to the birth of their daughters, two-year-old Isabelle and six-month-old Caitlyn, and Corey's ill health.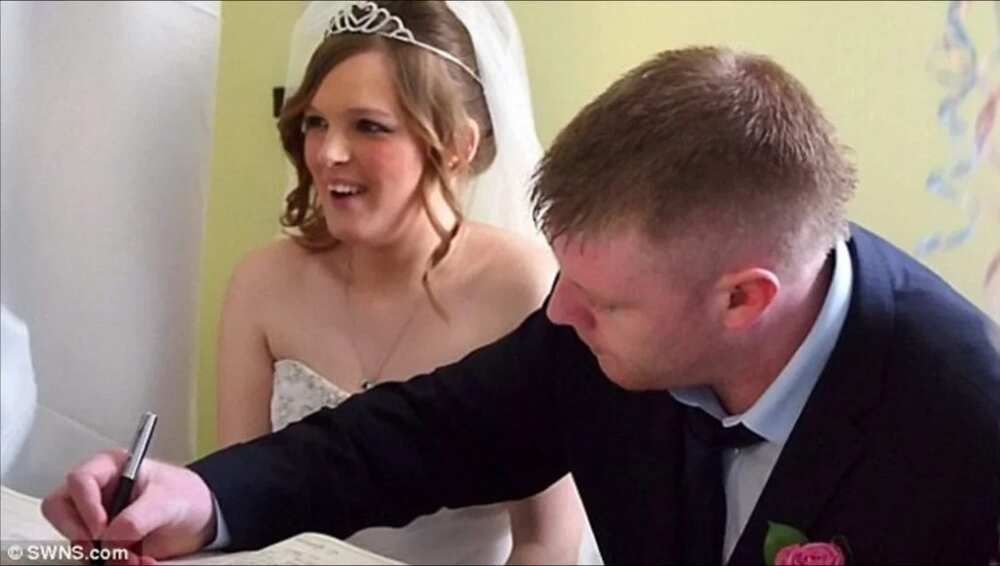 But when they learnt of their son's wish, they felt there was no time like the present and they were able to organize the whole service within 48 hours with the help of staff and friends.
Source: KAMI.com.gh