A Man Uses His Breath To Free A Sparrow Frozen To A Fence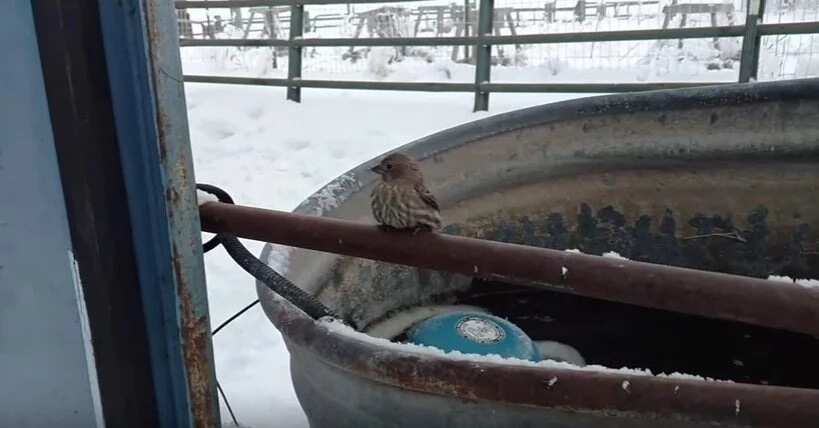 - A video of a how a man is saving a bird that had its feet frozen to a metal pipe is going viral across the internet
- In the video the man uses the warmth of his breath to free the bird from the pice of railing without harming it
- He is eventually succesful in freeing the bird and said that this is a good beginning to a new year
A touching video captured the moment a man helped a sparrow that had its feet frozen to fence and couldn't fly away.
Nelson Wilson from Idaho was out to feed his horses when he noticed the little bird crying for help.
The desperate bird was flapping its wings haplessly trying to fly away but its tiny feet were frozen to the metal pipe.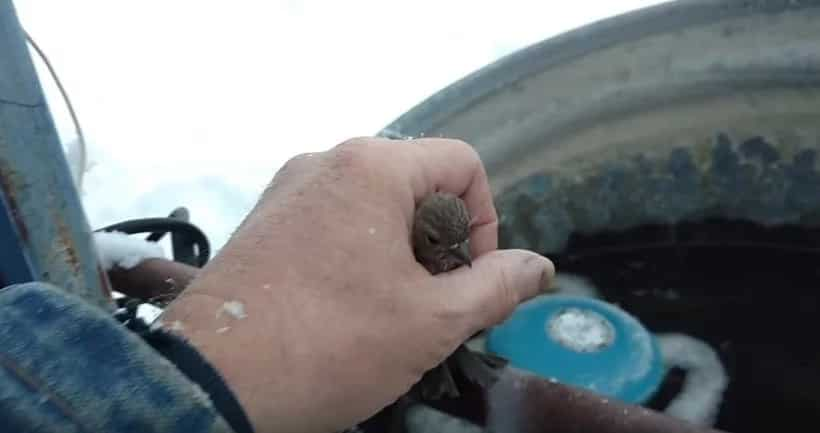 In the video we see Nelson clasping the little bird with one hand and then carefully trying to defrost the bird's feet from the metal pipe without injuring the fragile critter. Eventually the bird is freed from the metal pipe and Nelson lets the bird go and it flies away chirping gladly.
Mr. Wilson commented on the situation: "While feeding my horses on New Year's morning I noticed a solitary sparrow perched upon the steel fence near the water tank."
He stated: "The tank is heated to keep it from freezing. It is not uncommon for birds to drink from the heated tank. Apparently this unfortunate bird had gotten its feet wet and, while making its exit, had become frozen to the fence in the prevailing near zero Idaho temperatures."
Nelson said that saving the little bird was "a delightful way to start the New Year."
Source: KAMI.com.gh