Pinoy films recognized in Houston Film Fest
Filipino films won several awards in the recently concluded 49 Worldfest Houston International Film and Video Festival held in Texas, USA.
The Philippines' "Sa 'Di Pagparam" (Lingering) won the Gold Remi in the Historical category. The country also brought home two Silver Remis for Mel Chionglo's "Iadya Mo Kami" (Deliver Us) in the Christian category and King Palisoc's "Tandem" in the Suspense/Thriller category. The Kapampangan film, Carlo Enciso Catu's "Ari: My life with a King" won for the country a Bronze Remi in the First Feature category.
In a report by the Inquirer, "Tandem" stars JM de Guzman and Nico Antonio were said to have been both nominated for best supporting actor, while "Ari" lead actor Ronwaldo Martin got a nomination for rising male star. Aiko Melendez was nominated for best supporting actress for role in "Iadya Mo Kami," top billed by well-respected and award-winning actors such as  Eddie Garcia, Aiko Melendez, Ricky Davao, Diana Zubiri and Allen Dizon.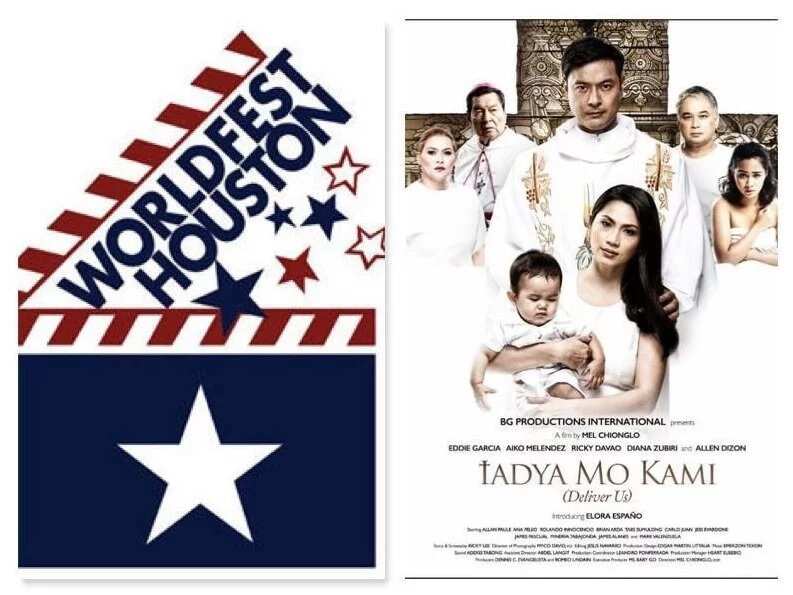 There were more than 4,000 entries submitted this year to the different categories in the WorldFest, considered as the oldest Independent Film and Video Festival in the World having been established in 1961.
As stated in its official website, WorldFest's mission and vision is to recognize and honor outstanding creative excellence in film & video, to validate brilliant abilities and to promote cultural tourism for Houston, to develop film production in the region and to add to the rich cultural fabric of the city of Houston.
WorldFest is not just a preview for an upcoming US major release. It continues to move forward to present the true independent film and its filmmaker, offering a new venue for directors searching for an independent forum for their works. The international film fest gives special emphasis on new, premiering films that are seeking a distributor. It is said that the festival also screens DVD video via Wagner Media & Christie DLP Digital Projection, one of the major sponsors of the festival.
Some of the remarkable WorldFest discoveries are John Lee Hancock, Oliver Stone, David Lynch, Ang Lee, George Lucas, and Steven Spielberg.
Source: KAMI.com.gh