- Former deputy presidential spokesperson Abigail Valte disses the newest plunder and graft complaints filed against former President Benigno Aquino III
- According to Valte, the complaint is "so patently absurd on its face" that she had thought at first that it was a joke
- Aquino, along with six others have been charged before the Ombudsman for allegedly shipping $141 billion in gold to Thailand
Former deputy presidential spokesperson Abigail Valte disses the newest plunder and graft complaints filed against former President Benigno Aquino III in a statement released on Friday, January 6.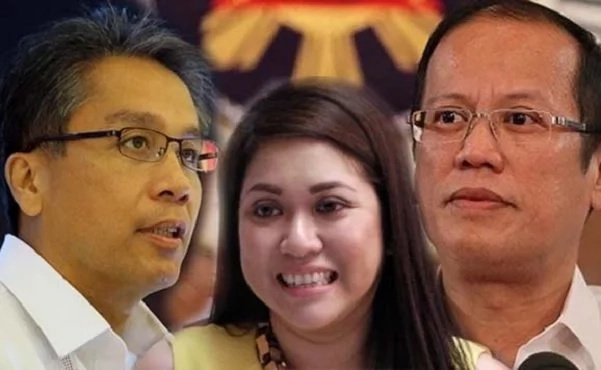 According to Valte, the complaint is "so patently absurd on its face" that she had thought at first that it was a joke.
"The blatant disregard for simple facts is telling of the provenance of the allegations," Valte said.
READ ALSO: Cyber Martial Law tags 'came to life' after Facebook moderators allegedly silenced Mocha's critics
In a statement that she released which was posted on her personal Twitter account, Valte listed reasons why the allegation should not even merit the attention of the former President.
Valte cited three reasons which reads,
"First, there is no Department of Nutrition and Local Government. Second, the Secretary of Justice and Secretary of Interior and Local Government are not members of the Monetary Board. Even the law alleged to have been violated - Republic Act 7655 - has nothing to do with the supposed crime."
"RA 7655 is the law that raised the minimum wage for househelpers," she explained.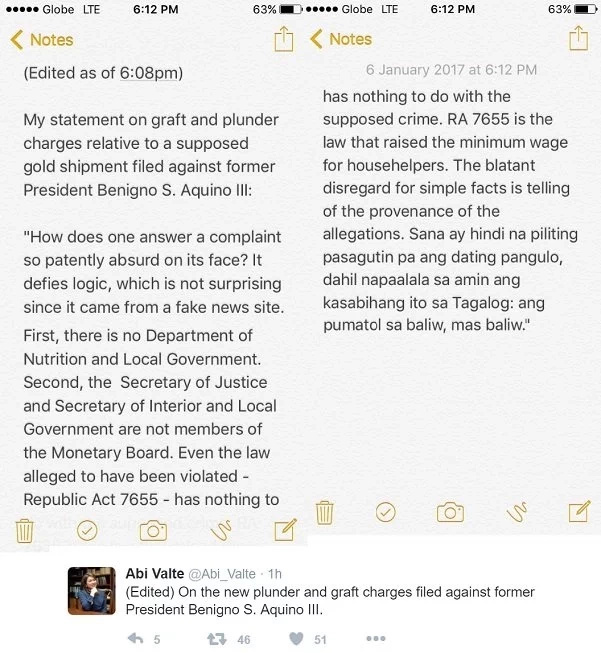 READ ALSO: Ateneo dean Antonio La Viña says 'listening' will be good for Duterte, Robredo
Aquino, along with six others have been charged before the Ombudsman for allegedly shipping $141 billion in gold to Thailand.
Also facing charges were former Justice Secretary Leila de Lima, former Interior Secretary Manuel "Mar" Roxas II, Bangko Sentral ng Pilipinas Governor Amando Tetangco Jr., former Finance Secretary Cesar Purisima, Treasury Department chief dealer Lorelei Fernandez and Sen. Franklin Drilon.
READ ALSO: De Lima, Trillanes pinned for kill attempt on Jaybee Sebastian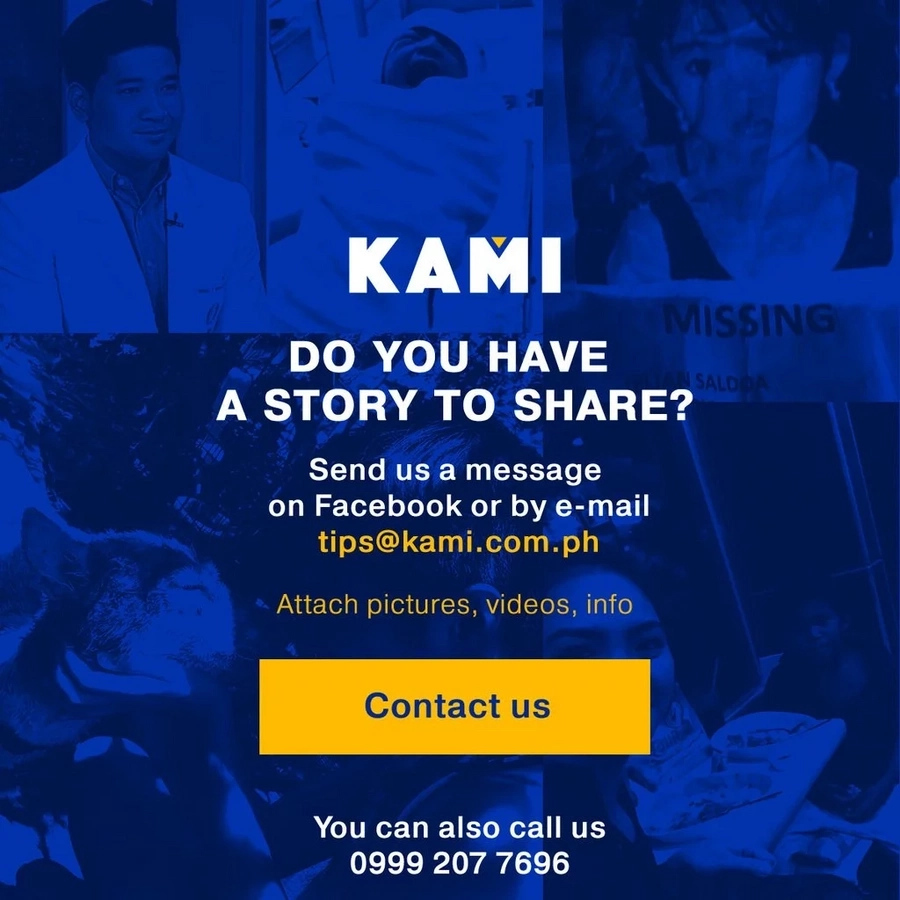 RELATED: People's man Duterte humbly takes commercial flight to Manila
Source: Kami.com.ph