Pit Bull Goes Berserk And Turns On Owners When They Try To Put A Sweater On It
- A Pitbull turned on its owners in Tampa, Florida, after they tried putting a sweater on it
- Their son saved them from grievous injuries by stabbing it in the neck and the police had to shoot it with tazers, tranquilizers and beans multiple times
- The couple are being treated in the hospital for sever bites
A horrifying Pitbull attack shocked Tampa, Florida, when a Pitbull called "Scarface" attacked its owners after they tried pulling a sweater over it.
The dog's owners stated that Scarface did not display any previous aggressive behavior in the past. Reportedly, the Pitbull went berserk when 52-year-old owner Brenda Guerrero tried to put a sweater on it.
The dog attacked Brenda and when her husband Ismael Guerrero attempted to stop the dog it began to attack him as well. Their 22-year old son saw his parents in a dire situation and decided to save them by stabbing the dog with a knife in the neck.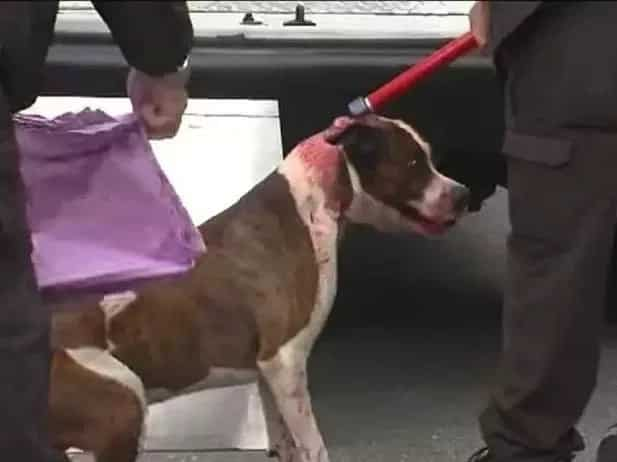 That gave the parents a small moment to escape the furious dog and call the authorities.
It took a lot of efforts from the police to stop the dog. Spokesperson for the Tampa police stated: "When they tased the dog, the dog was still pulling away and was able to release the prongs from the taser."
While the officers were trying to stop the dog with their tazers it escaped into the house where two children were hiding from it. The police officers had to shoot the dog with tranquilizers, more tazers and bean bags before they could catch it with a catch pole.
The attacked couple were taken to the hospital where they were treated for severe bites.
Source: KAMI.com.gh