- Radio DJ and TV host Mo Twister has taken to Instagram to express his sentiments regarding President Rodrigo Duterte's appointment of Mocha Uson as the newest member of MTRCB
- According to Mo, everything "looks like the same old sh*t" since Duterte officially took oath as the new President
- Other than Mo, several other celebrities had reacted negatively to Mocha's appointment
Radio DJ and TV host Mo Twister has taken to Instagram to express his sentiments regarding President Rodrigo Duterte's appointment of Mocha Uson as the newest member of the Movie And Television Review And Classification Board (MTRCB) on Thursday, January 5.
In the post which features Mocha's appointment, Mo explained that the general public has been expecting Mocha's appointment. He said that Mocha, along with several other celebrities which had already been appointed upon Duterte's victory in the presidential bid, knew that a government position will be waiting, in accordance with the spirit of 'government payback.'
According to Mo, everything "Looks like the same old sh*t" since Duterte officially took oath as the new President, that even Mocha had known that she will be given a position in the government before it even happened.
READ ALSO: It's confirmed! Mocha Uson is now part of the Duterte administration as MTRCB member
His post reads,
"Hey Dutertards! What the f*ck? I thought you said when your horse wins that Change is Coming? Looks like the same old sh*t to me. Remember when #DU30 initially won, we all said, "I wonder what government post will be given to Mocha?" We said that because we all understood how government payback works. Help a guy win the election and he repays the person with positions that they have no track record that qualifies them for it. That, or she gives a monster BJ. How many celebs have been appointed na? in August, Mocha said she doesn't need a government position. Even she knew she was gonna get offered by the President. Hahaha tangina, trapo. But I know, I know. The comments section below is gonna be full of "Hey Mo, go to Davao to see the paradise that it is."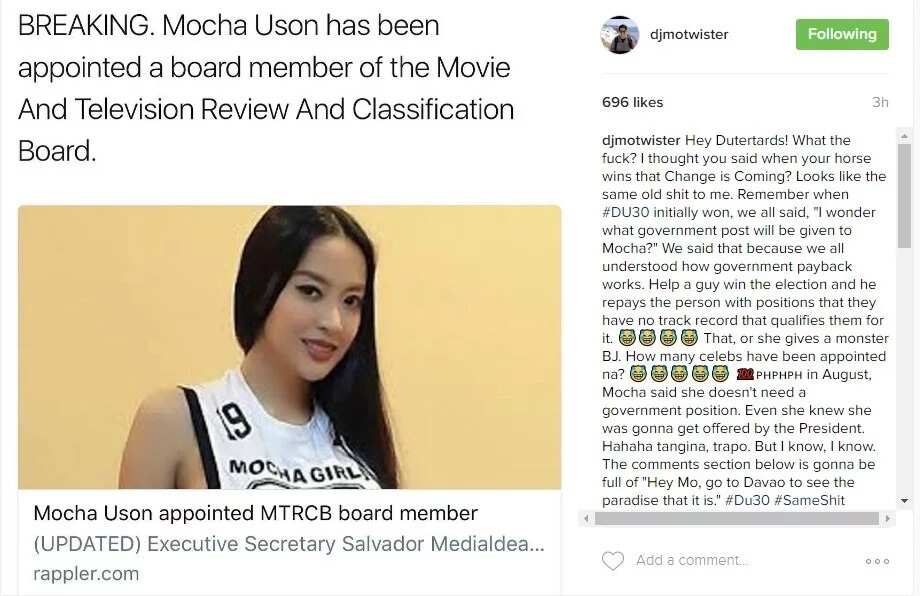 He concluded his caption with the tags, "#Du30 #SameSh*t" for his roughly 138,000 followers.
READ ALSO: Superficial Gazette labels newest Facebook takedowns as 'cyber Martial Law'
Other than Mo, several other celebrities had reacted negatively to Mocha's appointment.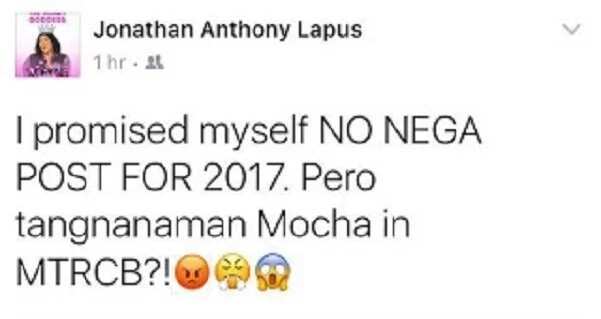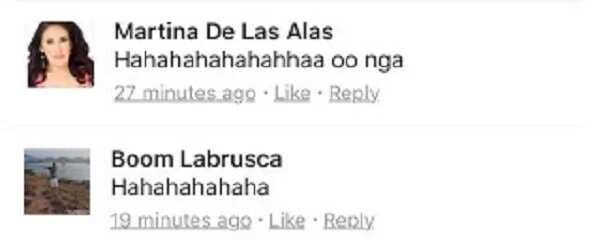 READ ALSO: Mocha Uson gets roasted by netizen after controversial MMFF post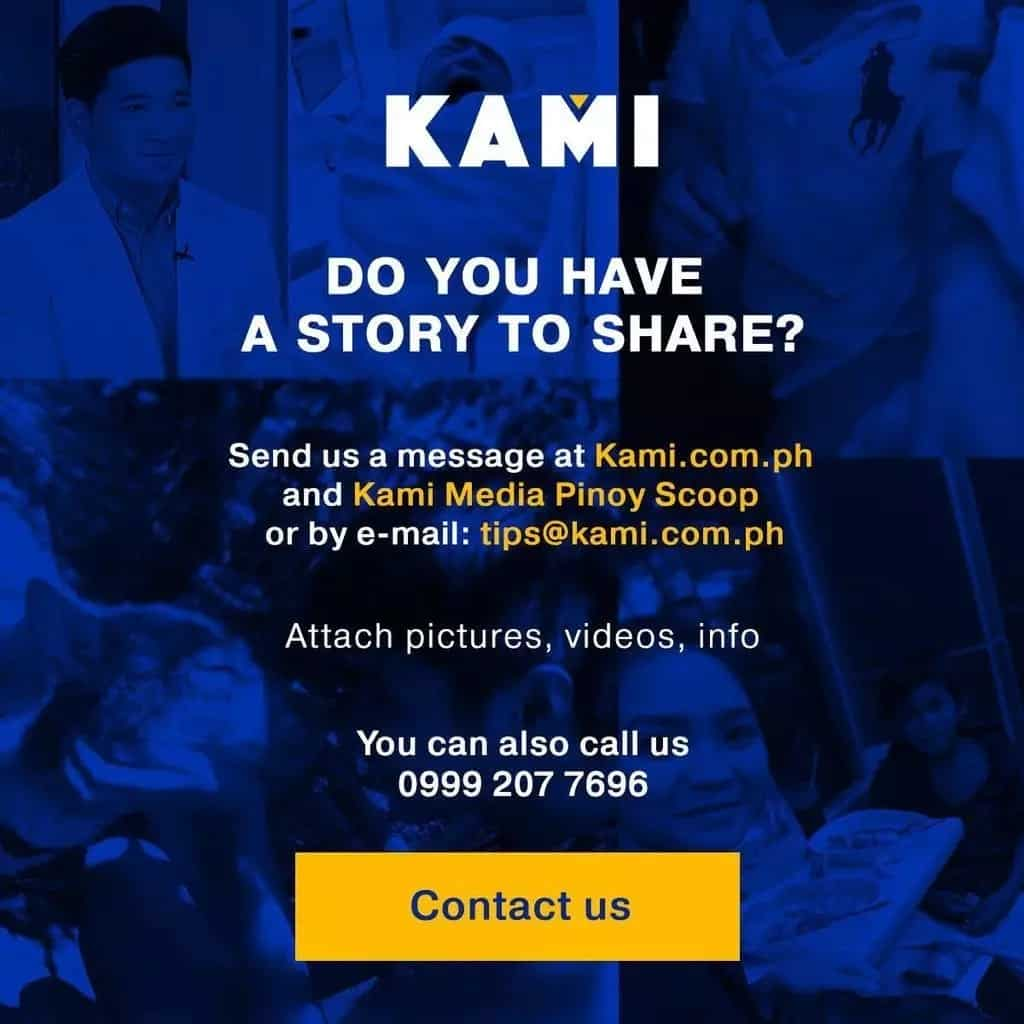 RELATED: Duterte's promise of pardon for old prisoners, still on hold
Source: Kami.com.ph