- A Facebook post featuring a netizen roasting MMFF ambassadress Mocha Uson has gone viral on social media
- The post features Paolo Millan pointing out the irony in one of Uson's posts when she said she didn't have the information about other MMFF entries despite being the events ambassadress
- The post has been shared across social media by netizens who believe that Uson's post is contrary to what is expected of her
For a representative to be effective, he or she must have an extensive knowledge about the things he or she wishes to promote.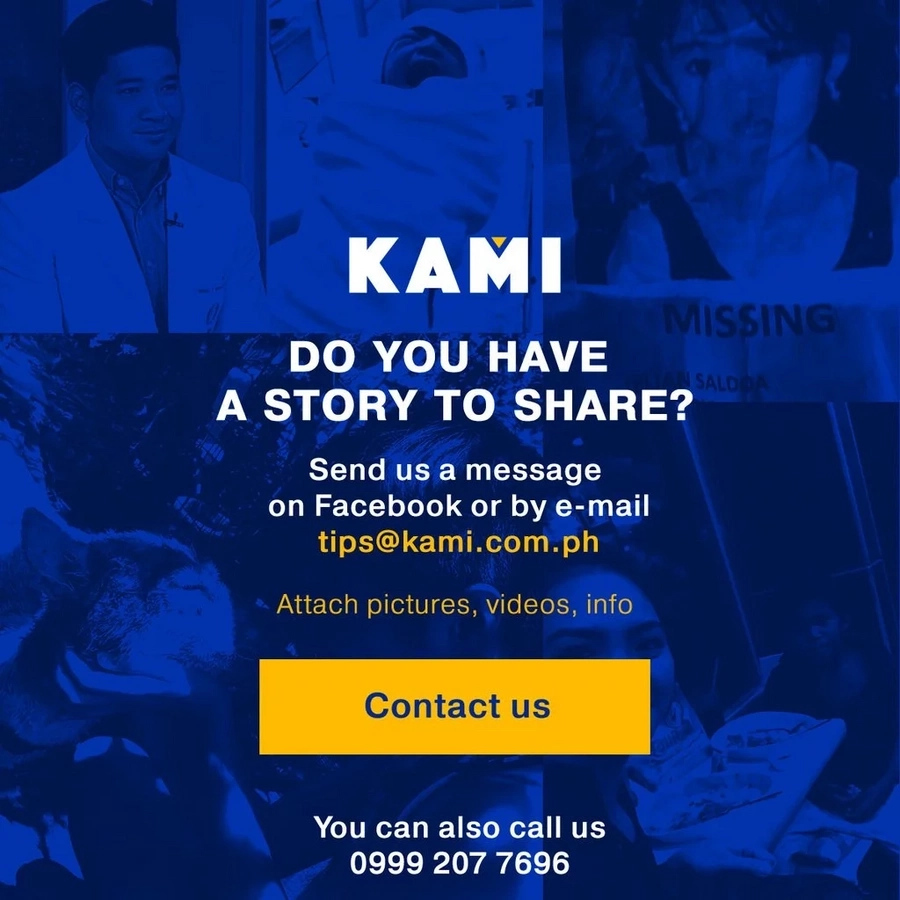 This is because, most often than not, representatives serve as the face of the constituents being represented.
That means that whatever judgment the general public has over that person, will trickle down to the rest of the members of that demographic.
READ ALSO: Young Pinoy caught eating coconut for Christmas in viral video clip
This is why Metro Manila Film Festival (MMFF) ambassadress Mocha Uson, who is also a strong Duterte supporter is expected to be at the forefront of the entire event.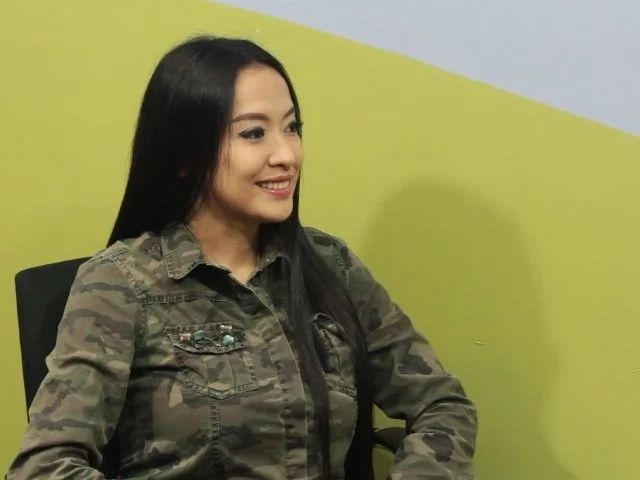 She is expected to not only actively promote the film festival to encourage people to watch it but is also presumed to know the details of the entire event.
It appears to be a different story however especially when this netizen pointed it out.
READ ALSO: Alert Pinoy saves child from death with powerful body reflex
A Facebook post featuring a netizen roasting MMFF ambassadress Mocha Uson has gone viral on social media.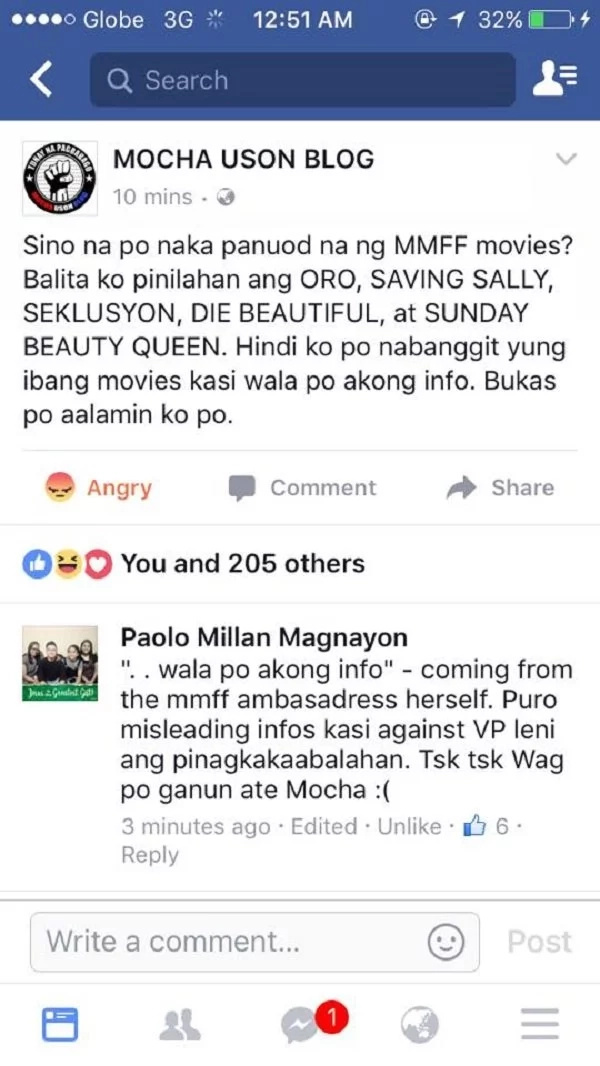 The post features Far Eastern University (FEU) Manila graduate Paolo Millan pointing out the irony in one of Uson's posts when she said she didn't have the information about other MMFF entries despite being the events Ambassadress.
The post has been shared across social media by netizens who believe that Uson's post is contrary to what is expected of her.
READ ALSO: Creative netizens replace milk with beer in viral tv commercial
Source: Kami.com.ph