- The photos of the wedding which went viral had social media users asking themselves if they were seeing double.
In a bizarre turn of events, a pair of twins married another set of twins in a ceremony officiated by twins.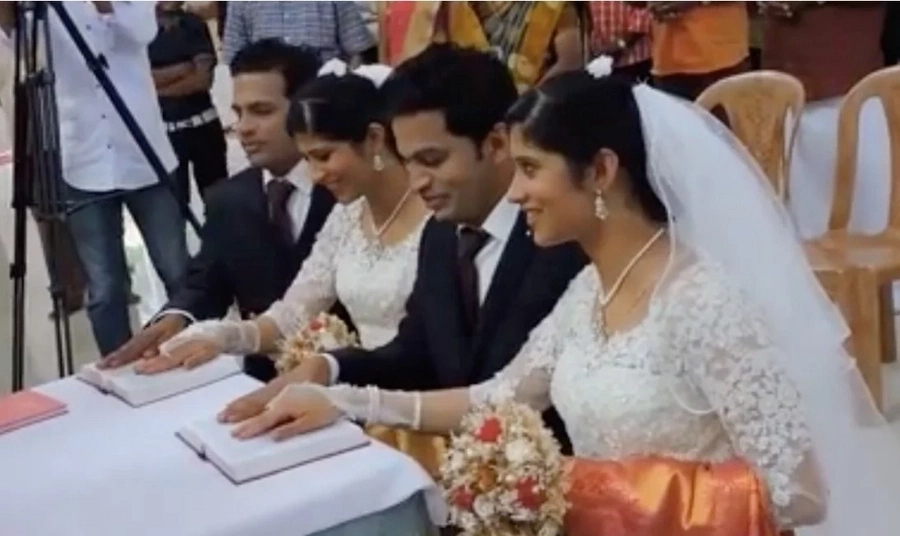 Reema and Reena marched down the aisle to wed Dilraj and Dilker in an Indian wedding that took place in Kerala, a state in South India on the Malabar coast.
If the story sounds really weird I have to tell you that the flower girls and ring bearers were twins as well.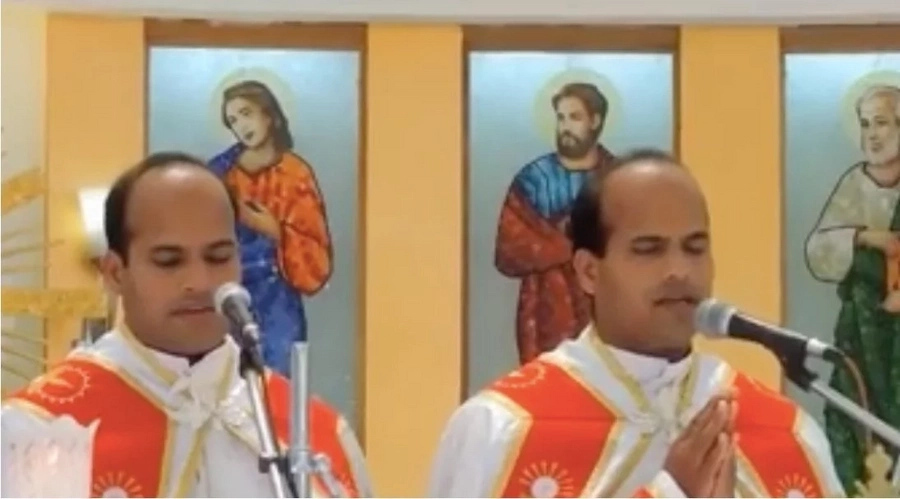 All the photos from the wedding will make you feel like you drank too much and are now seeing double.
I don't know what were they were thinking when they planned the wedding but I have to saythat they made a lot of people feel like this was an episode of the twilight zone..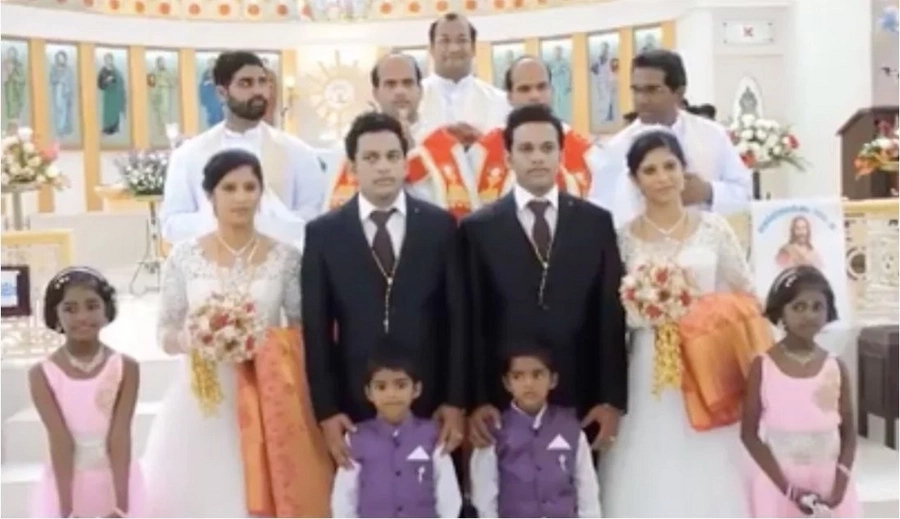 I think this should be crowned the wedding of the century!
Source: Kami.com.ph