- A netizen has been taking hits for incorrectly tagging a magazine cover featuring Leni Robredo as a heroine as publication for the Liberal Party
- The post shows a photo of a magazine cover, with Leni Robredo's back in the foreground while facing an audience
- The magazine in question turns out to be a school project at the Philippine Science High School (PSHS), and had nothing to do with the Liberal party
A netizen has been taking hits for incorrectly tagging a magazine cover featuring Leni Robredo as a heroine as publication for the Liberal Party.
In a Facebook post dated December 28, the post made by a netizen named Lorraine Marie Badoy has been receiving a lot of negative reactions from people, mostly lambasting her for not taking down the post which, according to her 'apparently looks like a Liberal Party publication.'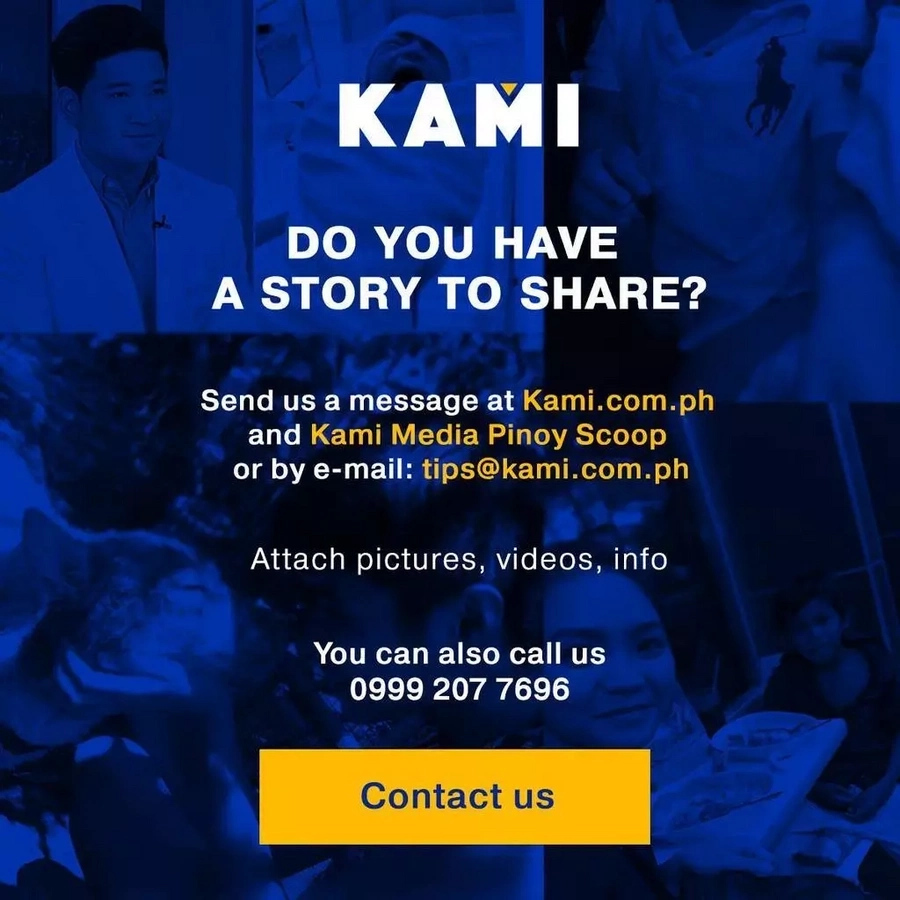 The post shows a photo of a magazine cover, with Leni Robredo's back in the foreground while facing an audience.
READ ALSO: Netizen shares viral video of Jesus' image in the sky on Christmas day
Badoy's caption reads, "I get so much info/chismax in my mail. This one I just got. Apparently, the Liberal Party is coming out with this mag. And I was thinking, wow. Someone ought to save them from themselves. Unless spoof mag ito. Joke siguro ito? Please, kawanggawa muna tayo. Tell the Liberal Party why this is a realllly reallllly bad idea. Also, what are these clowns smoking???"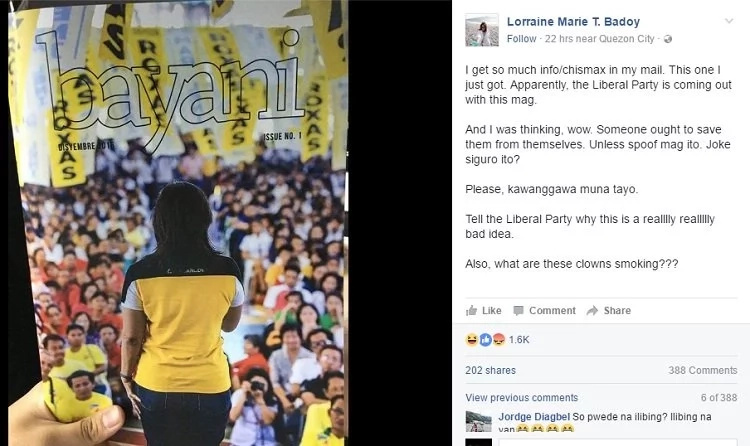 A student from Philippine Science High School had posted a comment to the post clarifying the purpose of the magazine.
According to her, the project was merely a requirement for Filipino 5 and "not an actual publication, much less a black propaganda by the LP."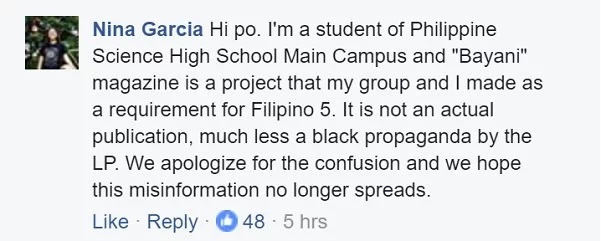 Netizens have expressed disappointment at Badoy's refusal to take down the post, after she has proven that it was nothing but a school project.
READ ALSO: Rico Yan comes back to life - 14 years after he passed away!
According to one netizen who reacted to the post, Badoy's refusal to take down her 'malicious' post is tantamount to "attacking a child."
She even urged Badoy to "Be considerate on the child's feelings" and to "set aside your hatred or whatever you have on LP or Leni."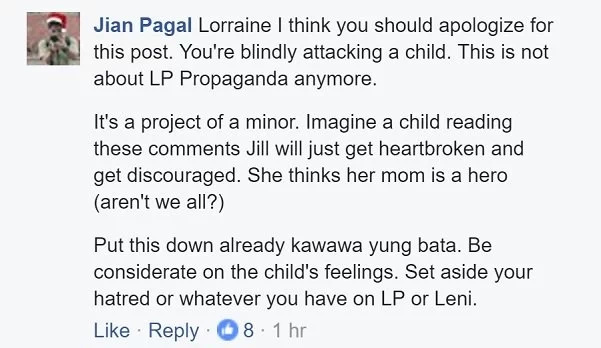 Other netizen have expressed disagreement with Badoy's post. Some others had tagged her refusal to take down the post or make changes to it asa form of "bullying" the student who owned the project.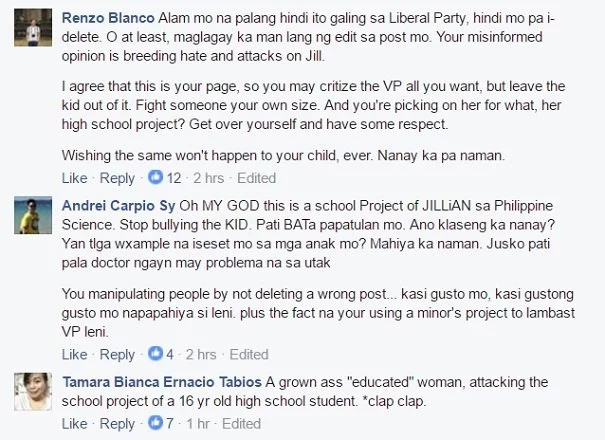 Badoy justified her refusal to take down or edit the post by saying that it is within her right to freedom of expression, to say whatever she wants on her personal page, just as it is Jillian Robredo's right to see her mother as a heroine.
READ ALSO: The search is over! Julia Montes gets the best Christmas gift this year
In yet another post, Badoy said, "we owe these kids a clearer definition of what constitutes 'heroism'. And we owe these kids a clearer picture of how freedom of expression---one of the bedrocks of a vibrant democracy--works."
This post did not appease the netizens lambasting her for her post. Instead, another one had questioned her idea of 'heroism' while another netizen pointed out her bias against the Vice President.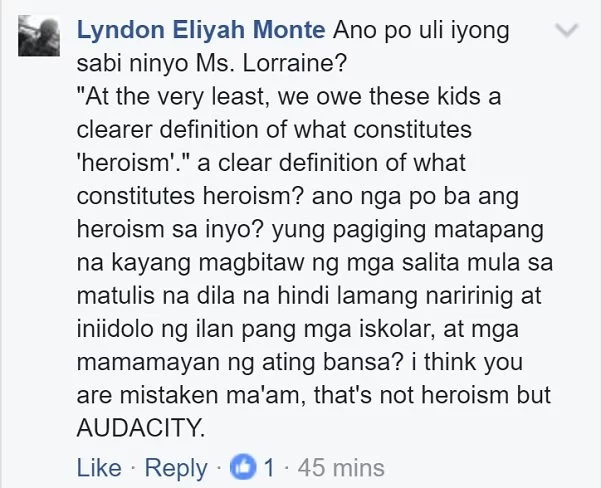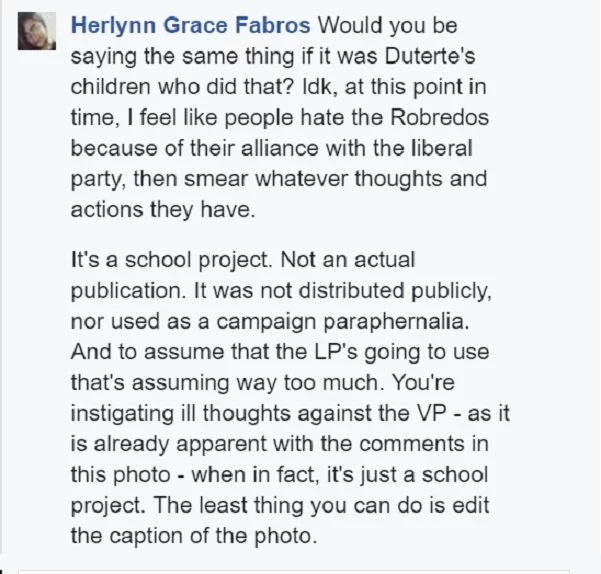 RELATED: Girl learns hard lesson after losing iPhone 5s and trusting 'texter' to return it to her
Source: Kami.com.ph