Loyal Dog Stayed With His Injured Girlfriend On Railway Tracks As Trains Rolled Above Them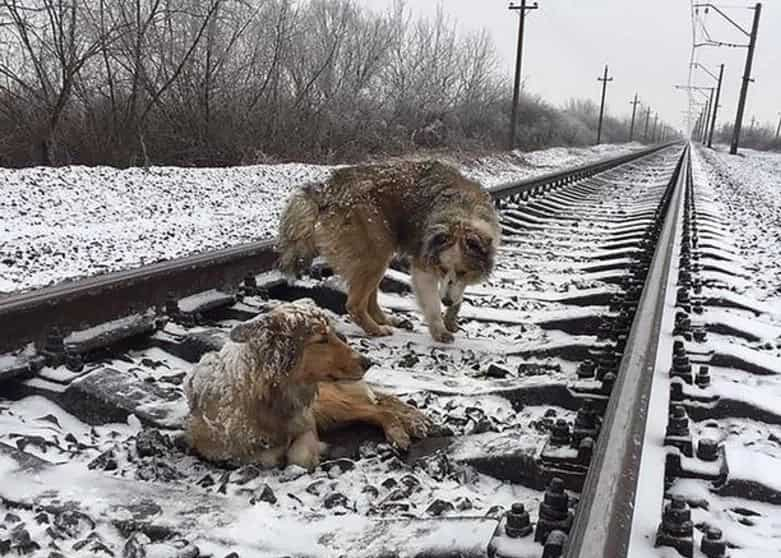 - Photos of a dog lying next to his injured girlfriend on railroad tracks is touching hearts all over the internet
- A female dog was injured and couldn't move from the railroad so her companion would lie next to her, even when trains thundered above them
- The dogs were eventually saved and returned to their owner
Photos captured the moment a loyal dog stayed with his injured girlfriend, who couldn't move from railway tracks.
The dog nicknamed Panda, stayed with his girlfriend, Lucy, and didn't want to leave her as she laid injured on the railroad tracks. Even when trains thundered above Lucy, Panda huddled with her until the train would leave.
Whenever locals tried to approach the injured dog, Panda would bark and growl at them in an attempt to scare them away. Lucy and Panda were huddled together this way on the railway tracks for two days.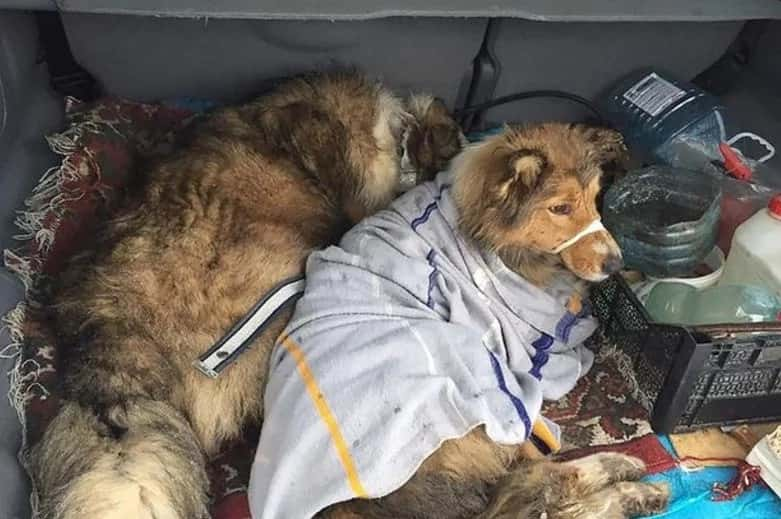 A local man, Denis Malafeyev, said: "It's such a touching story. I got a phone call from a friend who said that there were two dogs lying on the railway track near Tseglovka village for two days."
"When we arrived, it turned out that one of the dogs, the female, was injured and couldn't move. But the male dog was protecting her from us. I saw a train approaching - and felt sick. The male dog heard the sound of the approaching train, came close to the female dog and laid down next to her," he continued.
Denis added: "Both of them pushed their heads towards the ground, and let the train pass. The male dog was doing this for two days in a row. I don't know what to call this: instinct, love, friendship, loyalty? One thing I know for sure, not all the people would do the same as this."
Both the dogs have been saved and taken care of. Their owner had been found and the dogs have been returned to him.
Source: KAMI.com.gh