Netizen praises Duterte in viral social media post
- A Facebook post praising President Duterte amidst all issues has gone viral on social media recently
- The post features Facebook user Krizette Laureta Chu who said that Duterte is destined to become the President claiming that he is a man with a mission
- The post has been shared by netizens across social media expressing various reactions and comments with the content of the post
Every story will always have two sides.
The same way that the wold has balance when it comes to things. Day and night. Good and bad. Yin and Yang.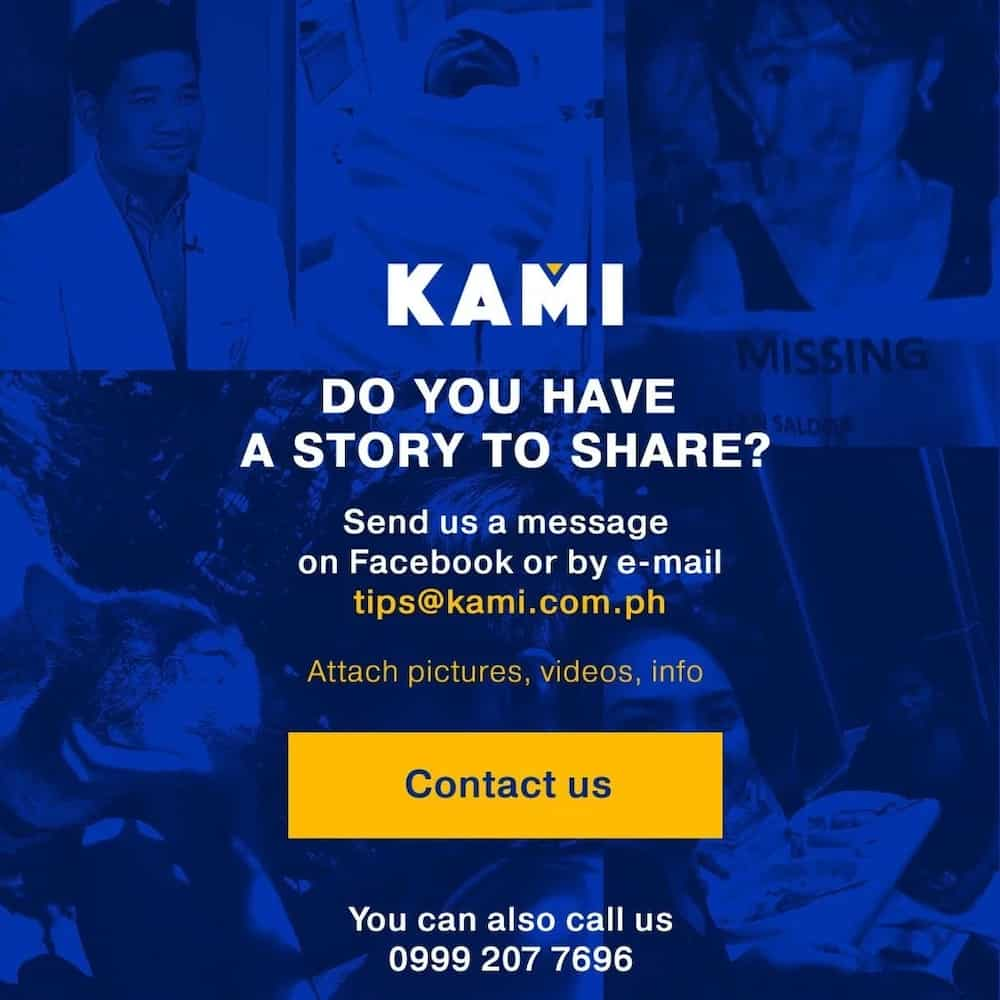 This means then that while many people choose to criticize President Rodrigo Duterte in the first few months of his administration, there are still those who rally behind him.
READ ALSO: Young gay singers in Tacloban shares powerful cover of 'Sana Ngayong Pasko' in viral video
The country's highest ranking executive official has declared war on illegal drugs. Today, the number of people left dead now balloon to 6,000.
It's unclear if all are legitimate targets but there have been cases of mistaken identities and people who were proven to be innocent.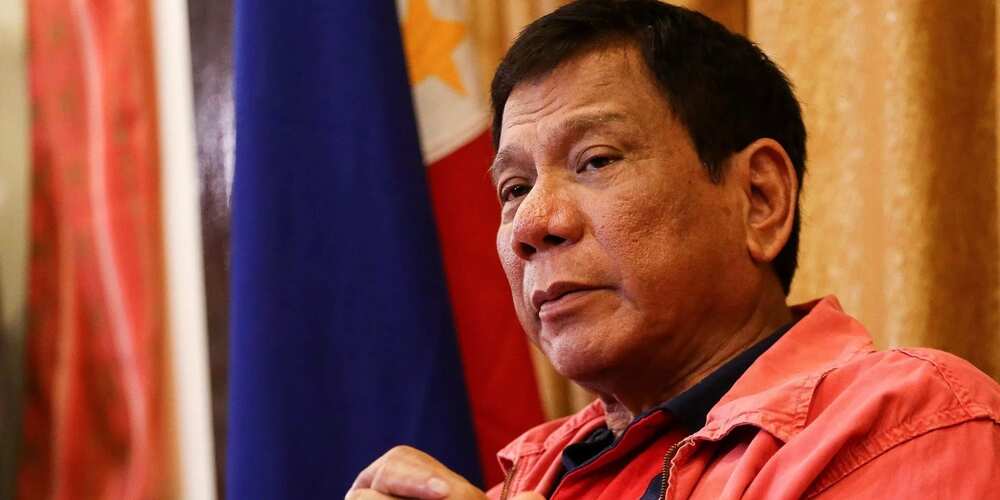 Despite everything however, this netizen still chose to support the President in the coming months.
READ ALSO: Netizen shares video of fat man kicking his friend's butt to knock him down in viral video
A Facebook post praising President Duterte amidst all issues has gone viral on social media recently.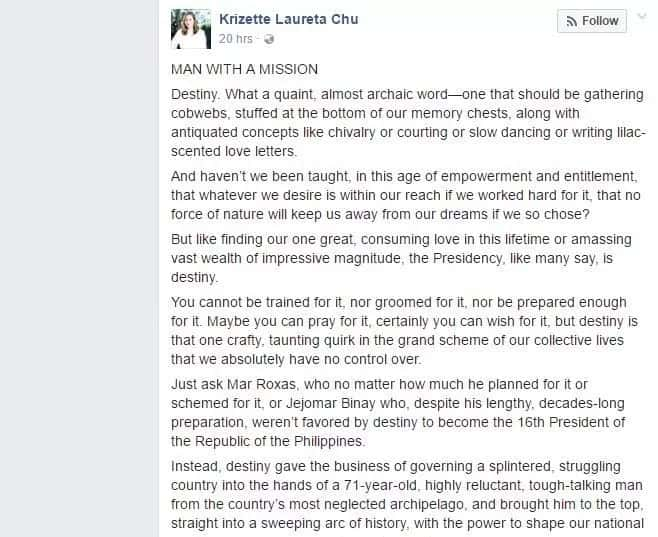 The post features Facebook user Krizette Laureta Chu who said that Duterte is destined to become the President claiming that he is a man with a mission.
The post has been shared by netizens across social media expressing various reactions and comments with the content of the post.
READ ALSO: Enraged Pinay recalls traumatic experience with pervert passenger in Cavite bound van
Source: KAMI.com.gh