- Kapamilya actress/singer Sue Ramirez is the new Korea tourism ambassador
- ABS-CBN's online news portal made waves when they changed the headline of their article, highlighting that Jessy Mendiola is out of the picture
- The 'Banana Sundae' regular confirmed that her 3-year contract has ended, thus being replaced
Online news sites have gotten a bad reputation these days due to their implied bias towards a certain political party or the current government, to the point that the competition has become fierce on who will be deemed as the most credible of them all.
Competing against them are local fake news sites that are deemed as clickbait or sensationalize news so much that it has blurred the lines between fact and fiction.
Since everyone is hooked on the Internet, people have the choice whether to stick to the sites they have been reading for so long or believe in the fabricated lies of a sketchy website.
READ ALSO: Wala siyang paki! Luis Manzano shows no jealousy over Jessy's steamy sex scene with Enchong
ABS-CBN, which has been called out by various pro-Duterte fans for twisting the facts on their president, has committed another gaffe that suggests of its inclination towards one of their talents.
Actress and singer Sue Ramirez was recently named as the new Korea tourism ambassador, replacing Jessy Mendiola.
The online news site of the network first posted of a different title, highlighting that Jessy has been succeeded by a younger ambassador.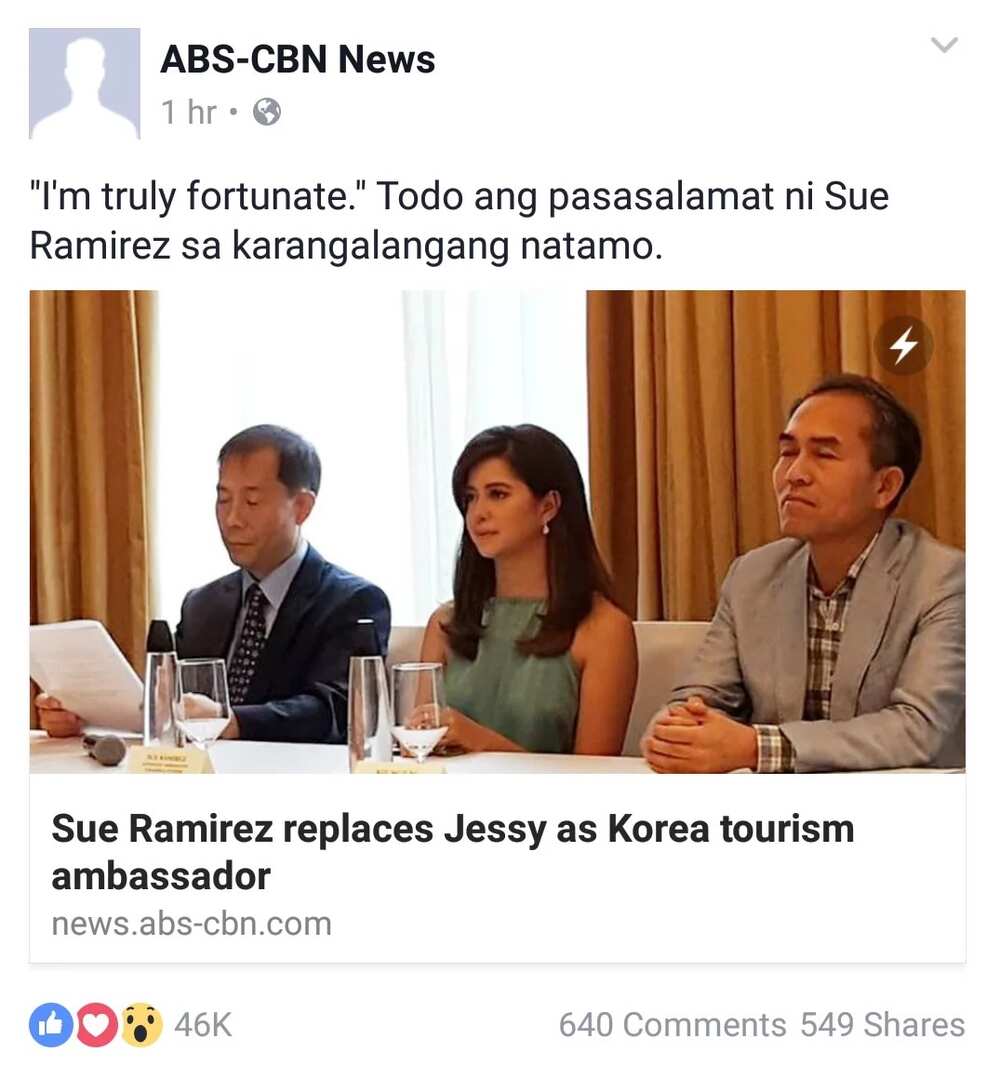 READ ALSO: Makinig sa sabi ni nanay! Jessy Mendiola's mother gives unsolicited advice to Daniel Matsunaga
Fashion Pulis was able to take a screen capture of the first title, before it was changed to something simpler: 'Sue Ramirez named new Korea tourism ambassador'.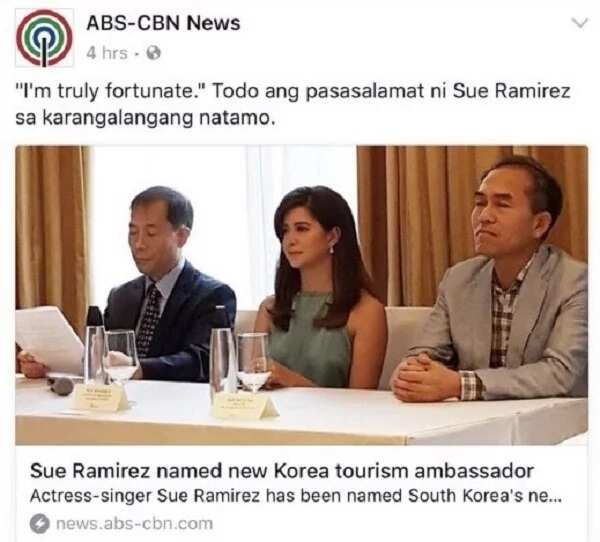 Since the first headline had already caused an online furor, one netizen did not hesitate to ask Jessy on Instagram why she has been replaced by Sue.
Her answer was direct and simple like the new headline: 'My 3 year contract ended already'.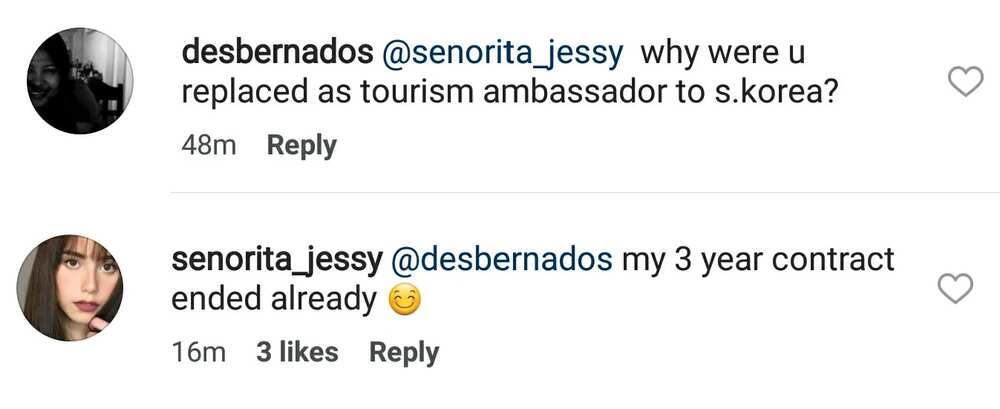 READ ALSO: 4 Pinay celebs with epic fail answers like Jessy Mendiola
Since generating online traffic is a must for every website these days, it cannot be helped that others have to resort to their dirty tricks just to keep afloat in this cutthroat world.
Even if ABS-CBN and other online news sites have become paragons on their reportage, it cannot be avoided that there will always be people who would have to sensationalize what they have written to get better views than their peers.
Although Jessy has become a controversial figure this year, she has been named one of the sexiest women in the land along with these other hotties.
READ ALSO: 3 times Jessy Mendiola shamed herself beyond redemption