Ces Quesada fumes over Inding Indie Film Festival's shabby treatment
- Veteran actress and TV host Ces Quesada has taken to Facebook to air her frustrations about Inding Indie Film Festival that she attended on Saturday, December 10
- In her post dated December 10, the actress detailed what had happened to her, and aired her feelings towards what happened up until the time she left the venue
- She said that she felt used, and was made to feel shabby after being invited for an award
Veteran actress and TV host Ces Quesada has taken to Facebook to air her frustrations about Inding Indie Film Festival that she attended on Saturday, December 10.
In her post dated December 10, the actress detailed what had happened to her, starting from November 28, the moment she was contacted by Director Ryan Favis, up until she left the event in rage.
She said that she was to receive the Bayani ng Pinilakang Tabing Award, along with other stars including John Arcilla, Vangie Labalan, and Nova Villa whom she described as "extremely talented and well respected actors."
READ ALSO: Dismayed Duterte accepts Miss-U Organization's decision that he cannot be a judge
She also said that upon her arrival at the venue of the awarding ceremony, she was met with a series of troubles - stopped at the reception area, unlisted on the VIP guest list, and unseated, with not as much as a name to identify her seat unlike the others.
Quesada also said that though Favis had apologized, she was made to feel like an afterthought, one whose work was not known and was invited only to legitimate the "obscure" film festival.
"I left because I felt insulted. I have attended many film festivals here and abroad and I have never been treated like this. I felt used," she said.
READ ALSO: Parting ways forever: Helga Krapf's sick father dies
She concluded her post with a message for the organizers of Inding Indie Film Festival, saying, "Thanks but no thanks. You are doing the world of Independent Cinema a disservice. Inding Indie na kayo makakaulit sa akin."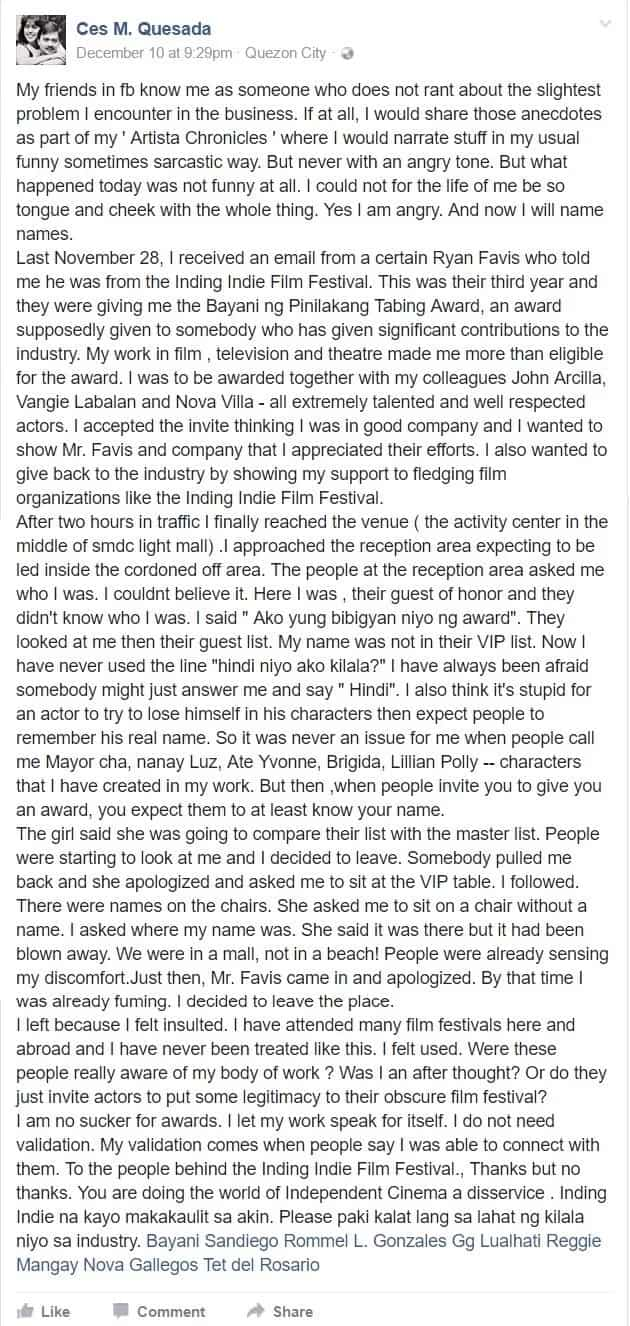 READ ALSO: Steamier than ever behind-the-scenes photos of Pia, Megan and Kylie netizens that would set the internet on fire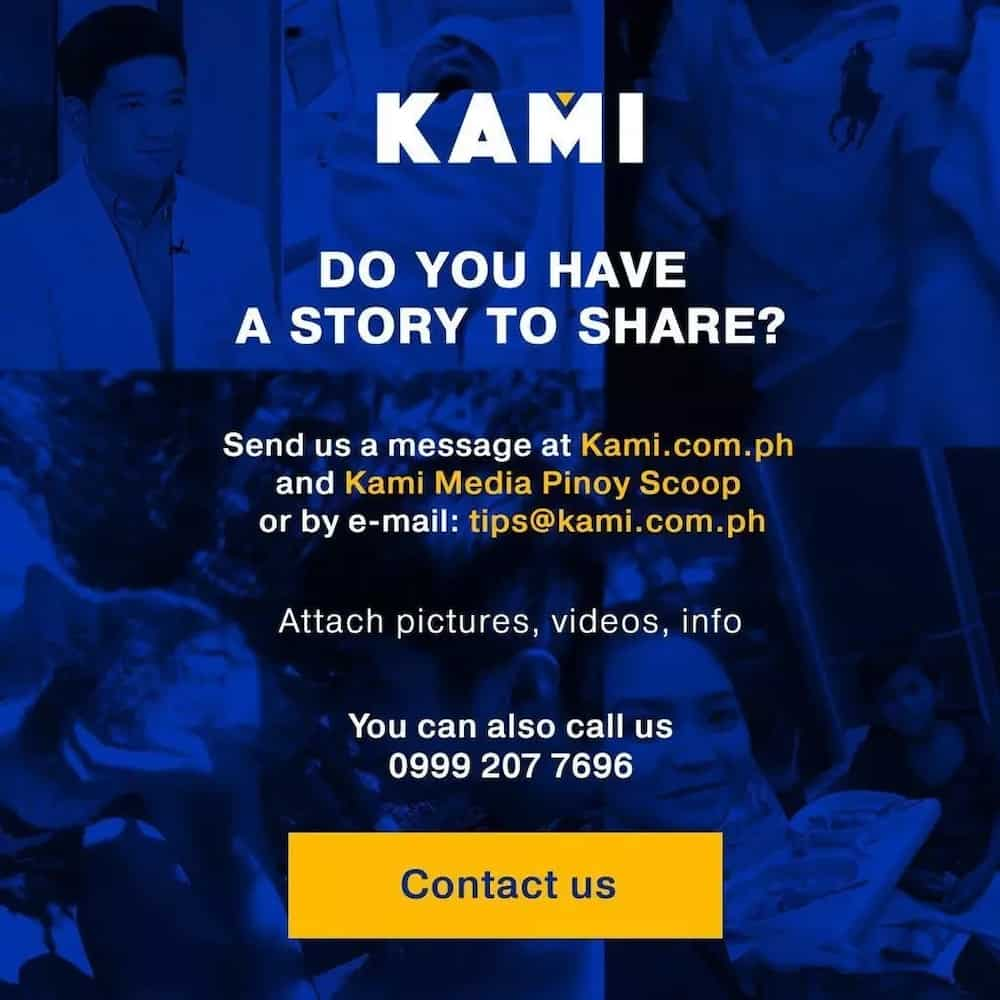 RELATED: Have a look at the first batch of Christmas gifts Scarlet Snow is receiving this year
Source: KAMI.com.gh