A Dad Trying To Protect His Son Gets Absolutely Destroyed By A Pack Of Teens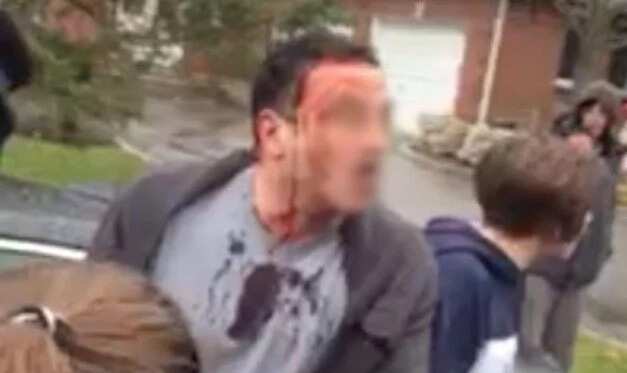 - A video captured near a Catholic school in Toronto shows a father getting beat up by a mob of teenagers for trying to protect his son
- In the video we see and already bloodied father getting dragged to the ground and then the mob punches and kicks him while he is on the ground
- Police are currently investigating the case and have asked anybody with more information to help them
This footage captures the moment a group of teenagers beat up a father that tried to protect his son from the aggressive kids.
The video begins with the father already bloodied trying to calm the angry mob of teens that have him surrounded. Despite his physical size he is clearly outnumbered by the teenagers.
One of the boys is up in the face of the father. The man tries to explain his actions to the kids but his concepts are alien to the aggressive teenager.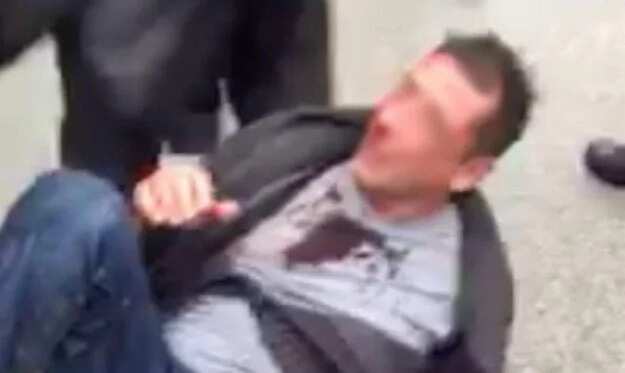 The father explains: "I thought they were jumping in on him, what would you do if it was your kid?"
Another teenager can be heard replying to him: "You hit a fucking girl, bro!"
The children then begin to beat him. One of the teenagers punches him suddenly then the group drags the father to the ground and begins to punch, push and kick him. When the angry mob disperses we see a dazed and beaten father sitting on the ground.
His son helps him to his feet and the dad goes to his car.
The fight happened in Oak Ridge, Toronto, near a Catholic school. The police are currently investigating the crime and have asked for anybody with any information to help them.
Source: KAMI.com.gh