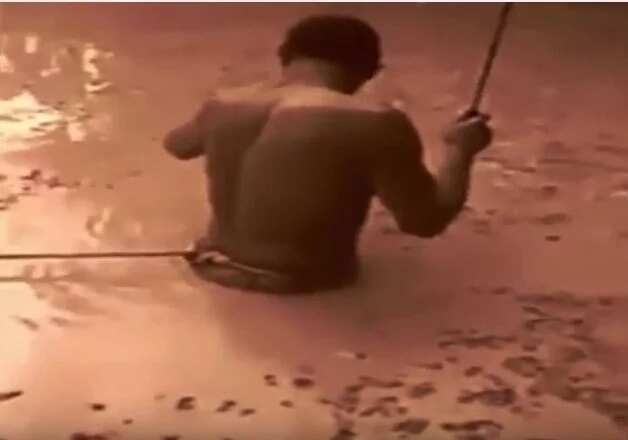 - A group of eel fishers from Brazil show the proper way to fish for eel
- One of the men is standing waist deep in the murky waters of a pool where eel are definitely supposed to reside and works as bait
- The moment the eel attacks him his fellow fishermen drag him out of the water and begin slashing at the eel with machetes
This video shows the strange moment a group of indigenous hunters in Brazil attempt to catch an eel by attempting to bait it using his own body.
The protagonist looks nervous standing in the murky water, gripping his machete with white knuckles. He is distracted for a moment when he turns around to tell his friend something and that's when the eel strikes.
The electric eel attacks the bait, meaning the man standing in the mud pool, 860 volts jolt through the man's body sending him jumping through the water.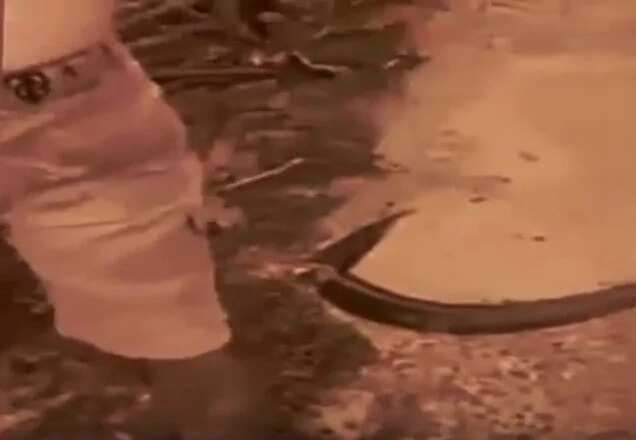 The man's comrades see that he is being attacked by the eel and begin to pull a rope attached to his waist. The eel pursues him and keeps on attacking him.
One of the men slashes at the murky water with his machete repeatedly, attempting to kill the eel. His attempts are successful and the next moment we see the eel lying dead on the edge of the pool.
Such a method of hunting eel is extremely dangerous. Although the cases of death by eel are rare, it is not unheard of when people have had heart attacks from such electric shocks and drowned in more shallow puddles.
Source: Kami.com.ph