Couple shows extreme display of public affection inside public train
- Some couples just couldn't help but show affection when in public
- However, this couple inside a public train did a very embarrassing thing that left other passengers irritated
- Find out here what this horny couple did while inside a public train
There are couples who couldn't help but show their affection to their loved ones even in public. Whether it is kissing or petting or simple hugging, these couples seem to not care even if people would stare at them.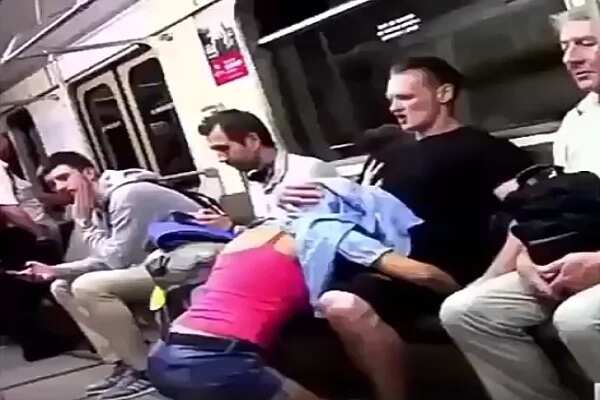 READ ALSO: These women put gold masks on their faces for treatment
Public displays of affection leave some people cringing or feeling awkward. But this couple went too far when they did this bizarre act while riding inside a public train.
In a video that was recently uploaded, the girl was kneeling in front of his boyfriend and was inside his shirt.
From the perspective of the people with them inside the train, the girl seems to be giving the guy a good time through oral sex.
READ ALSO: PNP recovers bones of assets allegedly killed by drug syndicates
As of now, the video has already garnered over 5.1 million views and has been shared for over 65,000 times.
Based on the reactions of the people around the couple, it was truly a cringe-worthy moment and definitely an awkward one.
Apparently, the act performed by the couple was only a prank and social experiment to see how people would react to such a cringe-worthy situation.
READ ALSO: DOH to start distributing condoms to HS and college students next year
Watch the video below and tell us what you think about this couple!
Source: KAMI.com.gh