Greek Bodybuilder Goes Crazy From Steroids And Attacks A Judge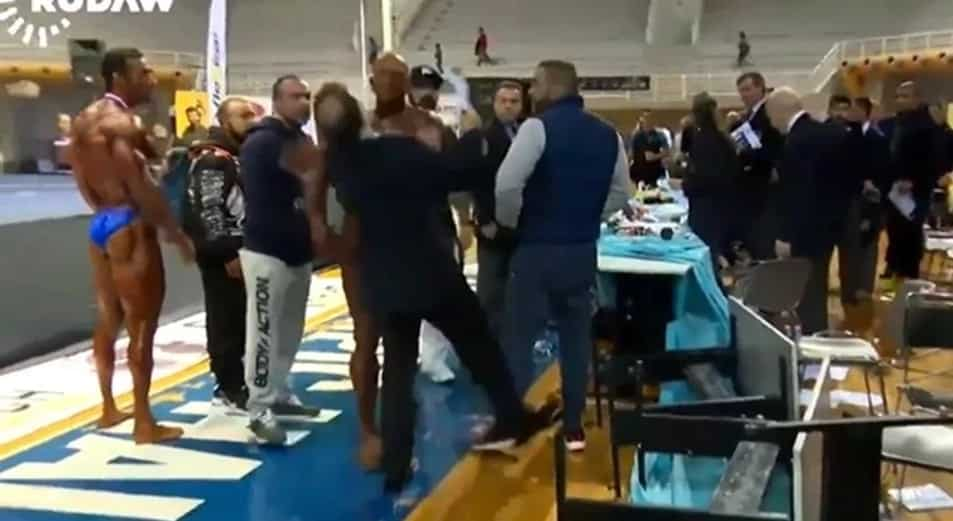 - An enraged Greek bodybuilder hit a competition judge after disagreeing with his verdict
- The muscle bound giant's slap was enough to knock the judge to the ground
- Social media is calling out to ban the bodybuilder from competing in the IFBB
This shocking footage captures the moment a massive bodybuilder hit one of the competition judges after he found out the results.
Greek professional bodybuilder Giannis Magos was competing in the 100kh division and thought he already won the 2016 IFBB Diamond Cup.
However he was surprised when he placed second the next day and threw a horrifying roid fueled tantrum in front of the judges and fellow athletes.
Footage captures the moment the lean 100kg giant approaches one of the judges that was attempting to handle the situation and slaps him across the face. The large man slap sends the judge sprawling across the floor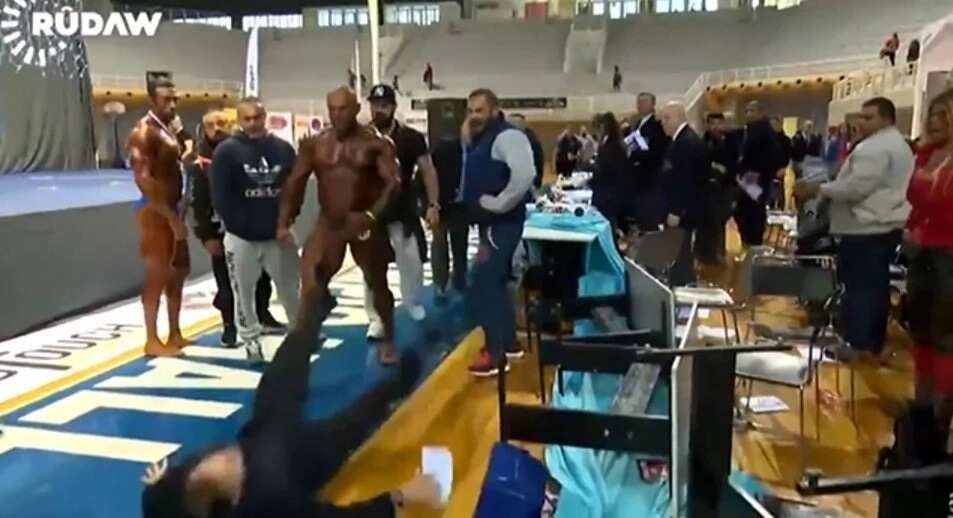 The disgruntled giant can be heard shouting: "How could I have placed second when I placed first yesterday!"
It was also reported that the enraged bodybuilder began throwing tables and pulled out his penis but that thankfully that part of his tantrum did not reach cameras.
Evolution of Bodybuilding, a prominent Bodybuilding website wrote:
"There is no place for the actions that followed in the any sport and especially in bodybuilding. Armando [the judge] is a true gentleman to the sport of bodybuilding and is one of the hardest workers in the organization."
"The competitor that was involved in the incident should get the harshest penalty that the IFBB can give."
Source: KAMI.com.gh