- Daniel Matsunaga recently posted a clip of him, his girlfriend Erich Gonzales, and their family on Instagram
- Didith Garvida, the mother of Jessy Mendiola, commented on his post that Erich's mother should also be in the picture especially if they plan to settle down
- Daniel's post has been deleted
Mothers know best, that is true, but there are times that they don't exactly hit the nail on the head.
They are human too, and most of the time they like to give unsolicited advice to people whether they know them personally or not.
Such is the case of Didith Garvida, who is known as the mother of Jessy Mendiola, when she commented on a now-deleted post of Daniel Matsunaga on his Instagram page.
READ ALSO: Pang-international na siya! 'Be My Lady' to be aired in Kazakhstan, Myanmar, Africa
Before the post was taken down, Fashion Pulis was able to capture Daniel's clip as well as Didith's comments.
The 'Be My Lady' actor apparently shared a short video of him, Erich, and his family, particularly his mother, sister, and niece.
This has gotten the attention of Jessy's mother, who shared her two cents on the simple clip.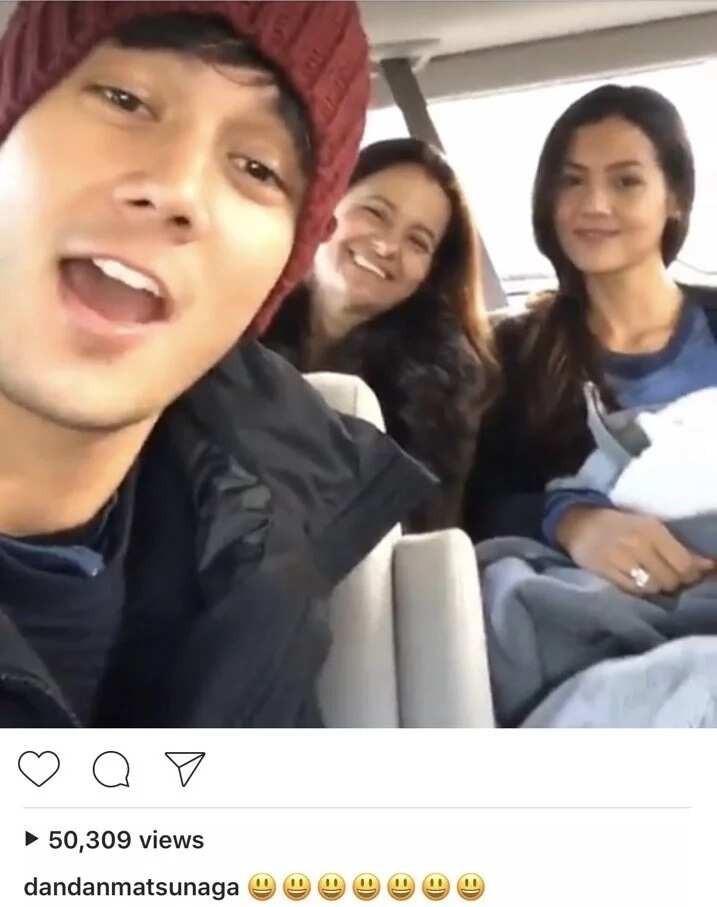 READ ALSO: 13 photos of Daniel Matsunaga and Erich Gonzales that show they're the most gorgeous celebrity couple
She was looking for Erich Gonzales' mother in the picture, as it is known that the two have been in a relationship earlier this year.
Didith followed up her comment with her opinion that mothers deserves to be in the picture as well, stating that it would be better if he included Erich's mother especially if they have plans to have a family in the future.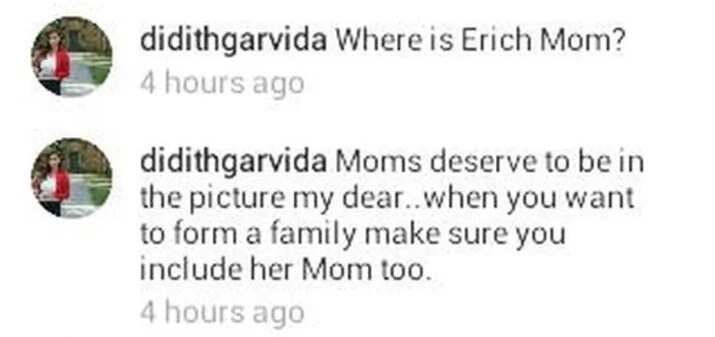 Since the post has been deleted, we could just imagine the bashers coming at Jessy's mother, who has defended her daughter when she was harrassed by a drunk Enrique Gil on a plane to London last year.
READ ALSO: Naubos ang tisyu! Erich broke down in tears after moving message of Daniel's mom
This is a free country, we have the right to say our opinions on a certain matter. We also have the right to filter things - just like what Daniel did by deleting his post.
Whether you agree with Jessy's mother or not, one thing is certain - unsolicited advice is something that you should take into consideration, but not follow completely.
We hope that Erich and Daniel's relationship will last a long time and eventually lead to marriage, just like Toni Gonzaga and Paul Soriano.
READ ALSO: WATCH: Daniel Matsunaga bares it in "Be My Lady"