- You won't believe what a fisherman caught on his fishing day at the open water, I guarantee you that you will be shocked when you finish seeing the gallery of the incredible moment this guy had
I could bet that at least 99% of you think fishing is something boring, but let me tell you guys that after seeing these pictures taken from a shocking video that was deleted from internet you will think different.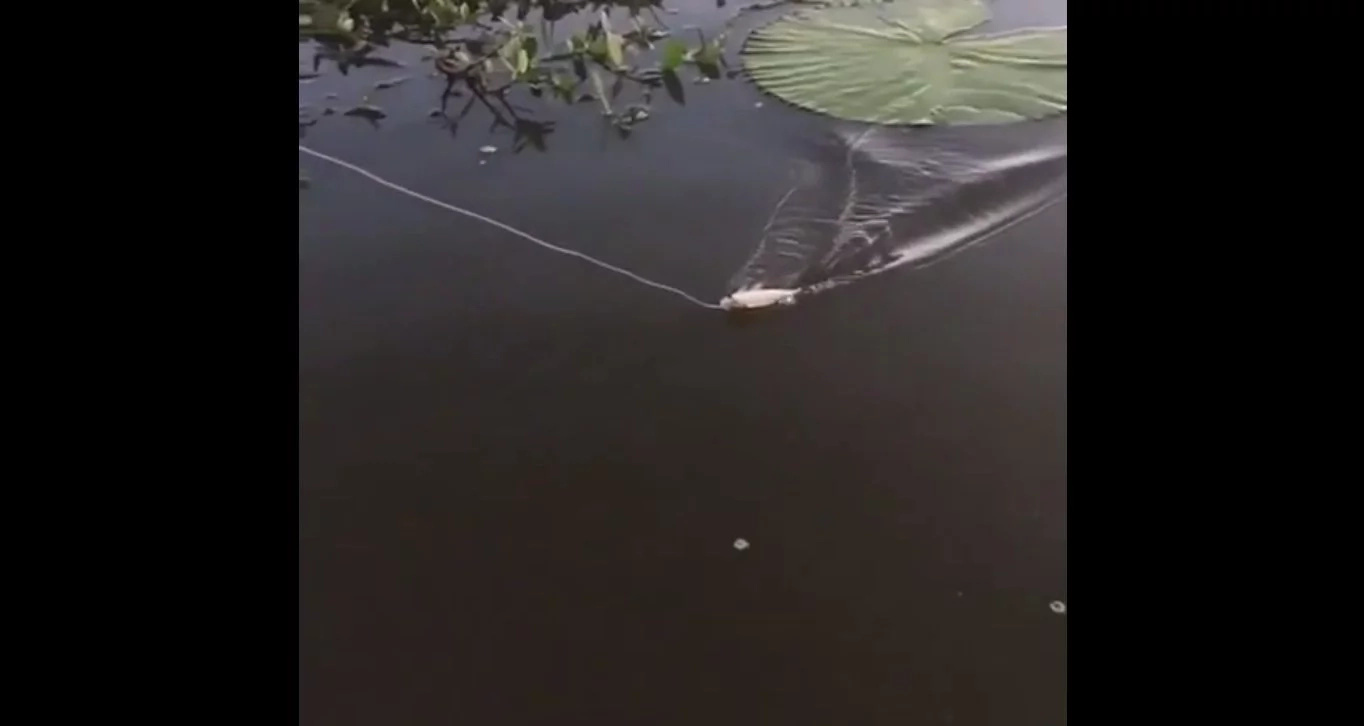 As you can see in the first image the water looks really calm and even tedious but believe me things go to a next level when something really scarry came out from water and tried to catch the bite.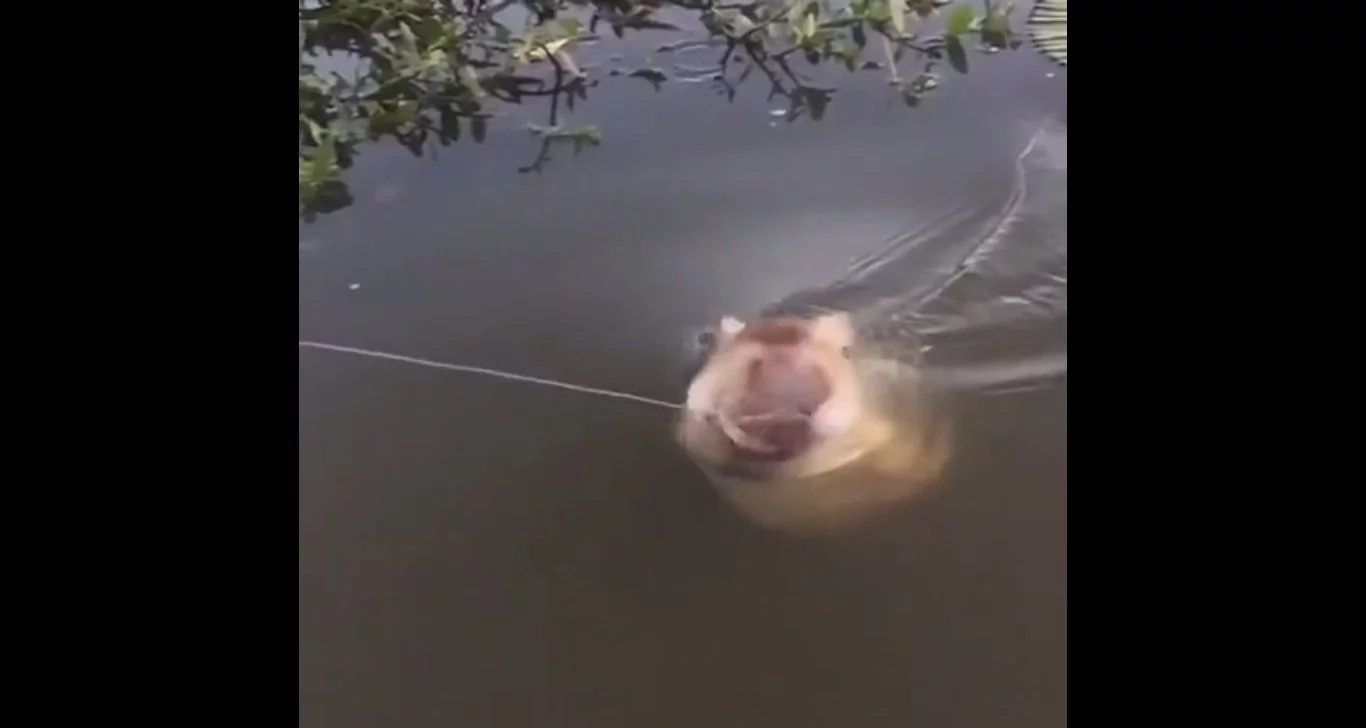 OMFW what is that thing? As you can see it has a huge mouth and I can see something like really dark eyes.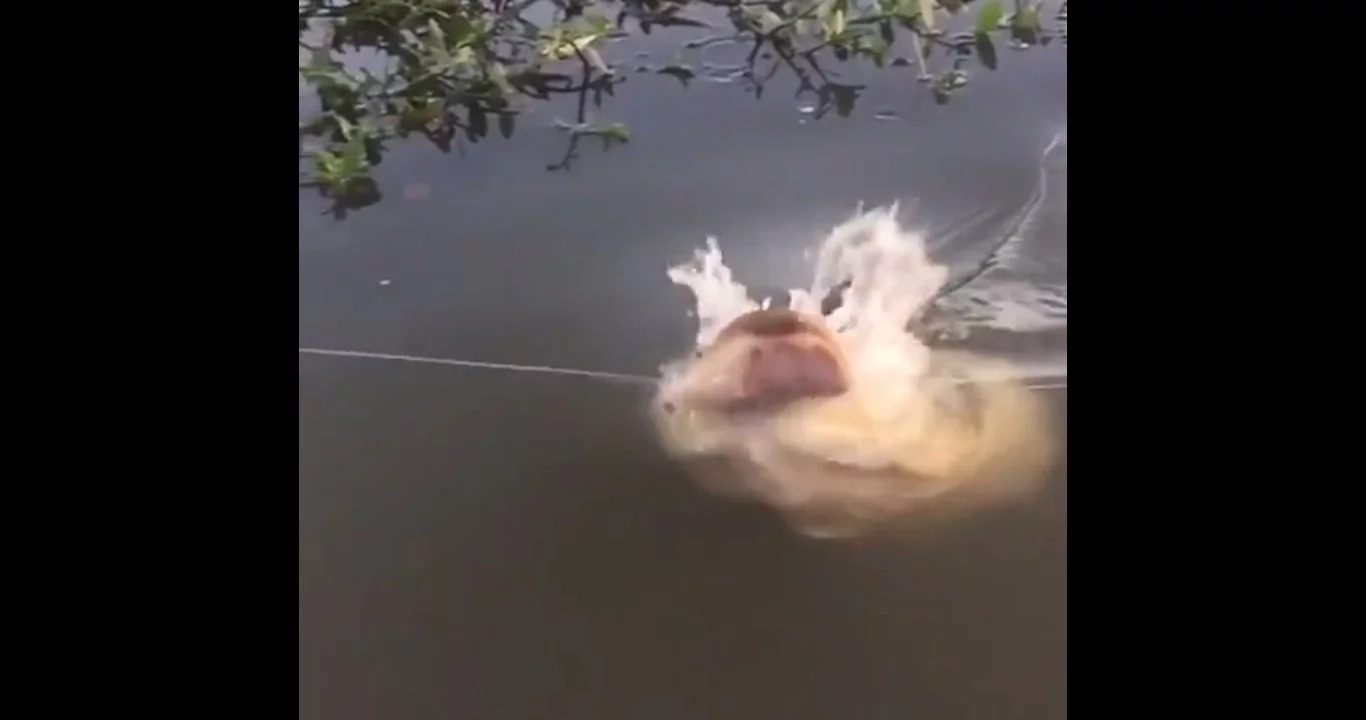 Ok, I have to tell you that I don't know you but I don't know what is this thing, it could be a mutant fish or a regular one but what I can tell you is that I´m not willing to get in a fishing day and find that I could be face to face with something like this creature.
Source: Kami.com.ph