- A woman recorded a charming video of a horse and a chicken
- They were both bonding very nicely inside a barn
- The video has gone viral, with millions of view over the internet
A woman from Elk City, Oklahoma, one day went into her barn, and encountered a charming scene between one of her horses and a chicken. This last one was comfortably sitting atop the horse's head, with the equine completely at ease with the situation.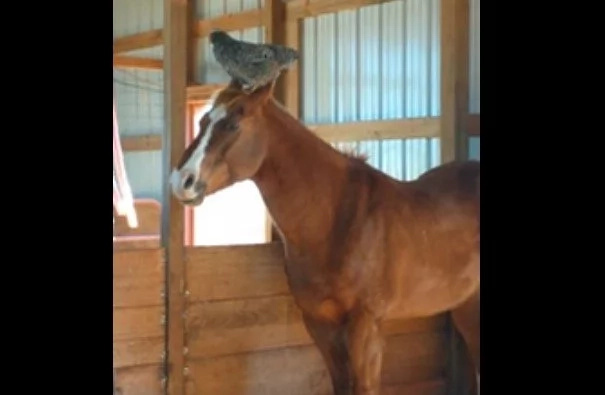 Nancy Elwood did not waste time and decided to record the quiet tete-a-tete these two animals were having. After posting it on her Facebook and YouTube accounts, Elwood's video went viral and has received millions of views.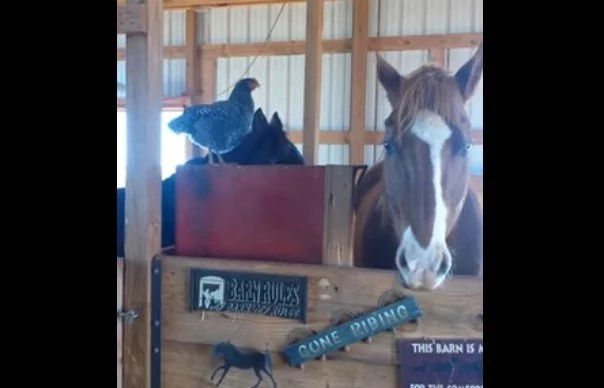 "I can say with certainty that this horse is one broke dude. Thank you Lord I needed this today", Elwood cheerily remarks.
Rocky the horse and Chickaleta the chicken are definitely an enchanting-looking couple of friends.
Source: Kami.com.ph