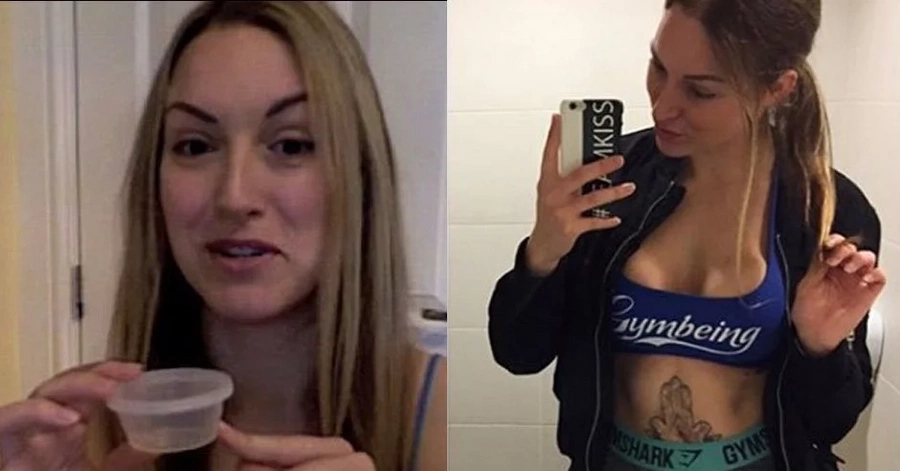 - A 29-year-old mother has gained internet fame for drinking sperm and rubbing it all over her face for health and beauty benefits
- Her friend supplies her with his sperm three times a week and Tracy uses it to make face masks and consume it
- The mother of two is currently single but she still hopes to find love in the future who will supply with her daily dosage of semen
A 29-year-old vegan mother from Buckinghamshire has become famous on the internet for drinking sperm and rubbing sperm over her face.
Tracy Kiss works as a personal trainer and has two daughters: one 9-year-old and one 4-year-old.
Tracy is currently single and her supplier of sperm is a 31-year-old friend who will not be named. He comes to her house three times a week with a fresh dose of semen.
"It can taste really good – depending on what my friend has been eating. My other mates think I'm strange, but I don't give a toss," said the mother.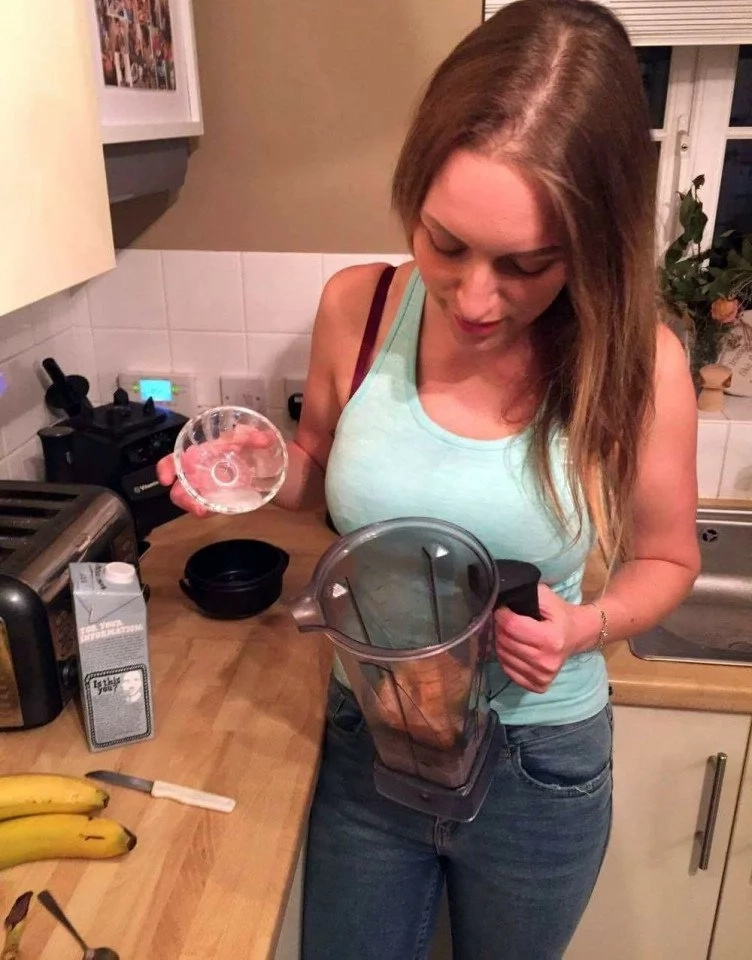 She stated that her friend has been tested for all sorts of STDs and he does not drink or smoke. The man had his concerns on Tracy using his semen, among which was that she could impregnate herself. But after a chat Tracy assured the man that his semen would only be used for good.
Tracy often mixes the semen with fruit, seeds, coconut or almond milk, but she often drinks the semen on its own.
"Things like pineapple and peppermint make it taste better, but I'll happily take it straight off a spoon usually," the woman stated.
Tracy said: "I felt the need to share this information. People are so weird about sperm when in actual fact a teaspoon is filled with amazing goodness."
Tracy stated that she is single and still looking for a couple after her husband left three years ago.
"I want a relationship where my partner asks if I want one shot or two shots of sperm in my smoothie each morning!" Tracy specified.
Source: Kami.com.ph