- Tiffany Alberts injected the substance into the IV with a syringe multiple times
- Alberts initially said she was only injecting water but then admitted she had been putting feces
- Although the teen's health has improved doctors want to prolong the boy's therapy
41-year-old Tiffany Alberts has been accused of contaminating her 15-year-old son's IV bag with feces while he was in the hospital being treated for leukemia.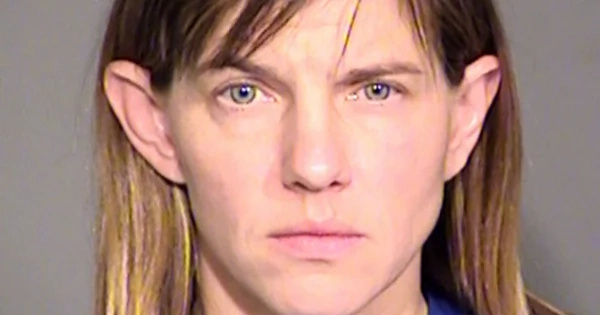 The sick Indiana mom was recorded by a surveillance camera while she was injecting an unknown substance into the IV bag with a syringe multiple times.
While being treated for leukemia, Alberts' son contracted several serious infections and test showed that blood cultures with organisms that are normally found in stool were found in the child, leading doctors to believe that Alberts had been putting some kind of fecal matter in her own son's IV.
Alberts initially said she was only injecting her son with water However, once police questioned her more strongly, she finally admitted that she had been putting feces in her son's IV.
Now Alberts reportedly faces seven felony charges, including six counts of aggravated battery and one count of neglect of a dependent resulting in serious bodily injury.
Although the teen's health has improved since Alberts was removed from the hospital, doctors say that the whole ordeal may have forced doctors to prolong the boy's therapy for so long that he could soon die from his leukemia.
Source: Kami.com.ph