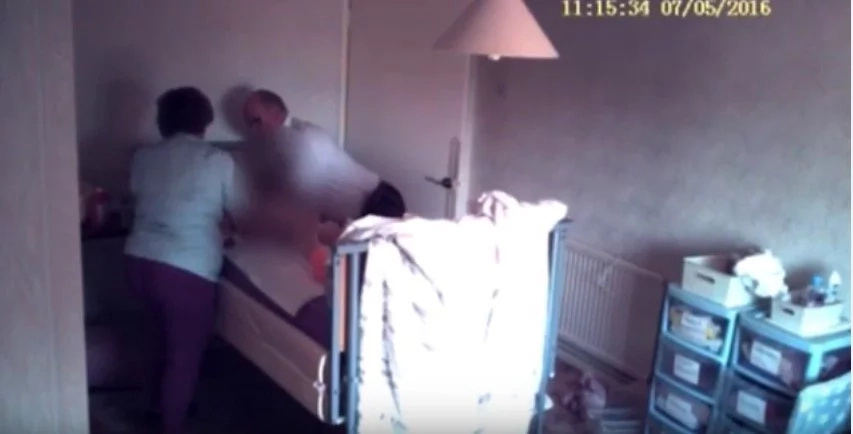 - A shocking video captures the moment an 85 year old woman with dementia was being abused by a pair of caretakers
- The old woman screams in agony as the caretakers beat her and shout profanities at her
- They are currently being judged for their terrible actions
This horrifying video shows a pair of care workers abusing an 85 year old patient with dementia.
In the video we see two care workers, Maurice and Deborah Campbell, shaking an old woman, shouting at her, swearing and beating her.
The senile old woman is helpless against the violent onslaught of the two caretakers.
At one moment the male caretaker jerks the old womans arm so violently behind her head she screams out in pain and screams as he pushes her down into the bed.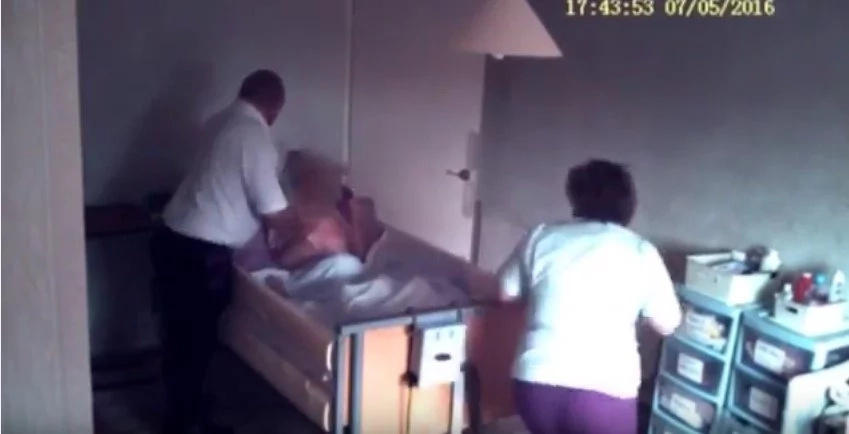 The prosecutor stated: "The members of the victim's family installed CCTV cameras in the bedroom because the defendants were going on holiday, and new carers were coming in."
He added: "Later they inspected the room, and found food smashed on the radiator.They decided to examine the CCTV, and found Maurice assaulted the lady, and also she was verbally abused over a period of time."
"There was twisting of the wrist and fingers, he put his weight on her stomach while she was drinking, rammed an object into her mouth to make her take tablets, and slapped her across the head," the prosecutor said.
The court was shocked when the video was shown to them.
She stated: "The allegations I've heard are extremely serious and notwithstanding the guilty pleas, in my view the sentence will be greater than I can impose. You are committed to Peterborough Crown Court for sentencing."
Source: Kami.com.ph