- This adorable little goat was born with no back legs
- A group that helps these animals with special needs has given him a second chance in life
- The baby now has some prosthetics and someone to care for him
A goat was who born without his back legs and defective front ones has found a new lease on life, when the founder of a New Jersey based group that helps goats with special needs found out about this adorable creature's plight.
Leanne Lauricella, founder of Goats of Anarchy, found out about about Pocket -as the goat is called- through a Facebook post. His owner had written: "Is there any hope for [him], or should we let [him] go?"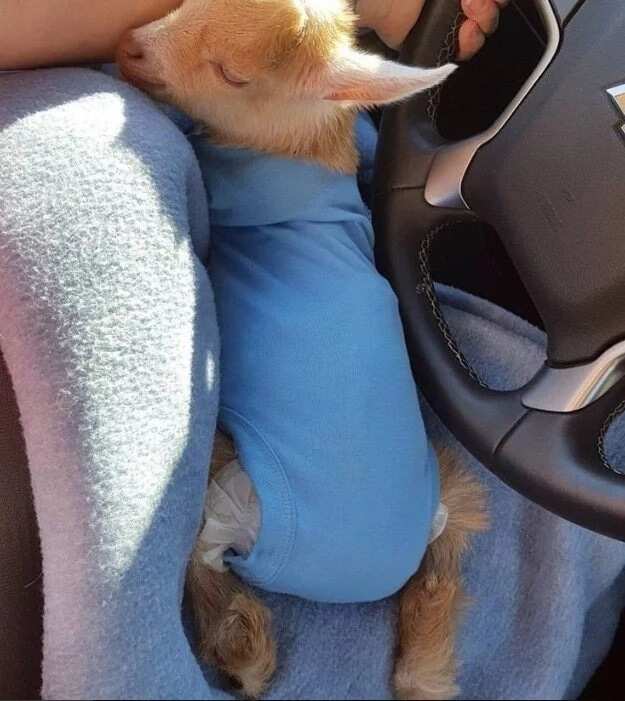 Lauricella drove all the way to Virginia to pick him up. Pocket was 5 days old, and only weighed about 2 pounds, but otherwise healthy, except for his legs.
The goat's back limbs were missing from the knees down, although with a tiny hoof on each stump. The front ones were complete, but bent. Lauricella broke them, in order to straighten them out again.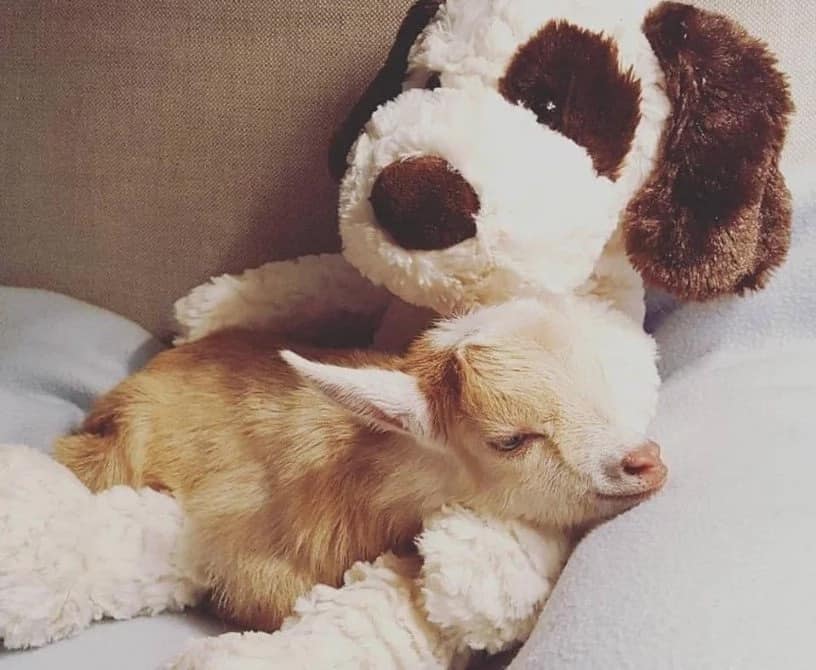 Pocket's prosthetics are temporary ones, until he gets big enough to get more permanent fixtures. The ones he has right now help him run around and play, although for the time being, he is learning to walk.
Pocket currently lives in Lauricella's house, and is basically a happy tot, chewing on anything that comes across him, cuddling with stuffed toys and in her arms. "He loves to snuggle," she said. " I can't leave [him]. If I walk out of the room, he starts crying."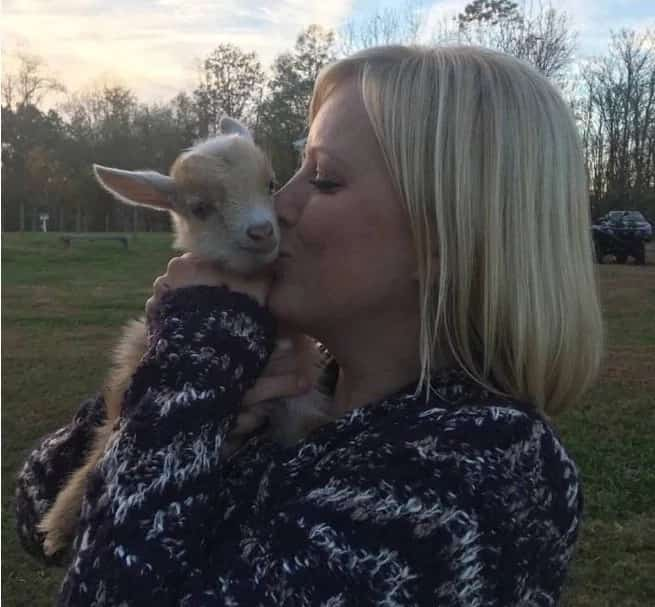 Pocket also has a friend, Polly, another baby goat that lives with Lauricella too. She is blind, and has neurological problems. Lauricella says that when Polly and Pocket are together, she calms down.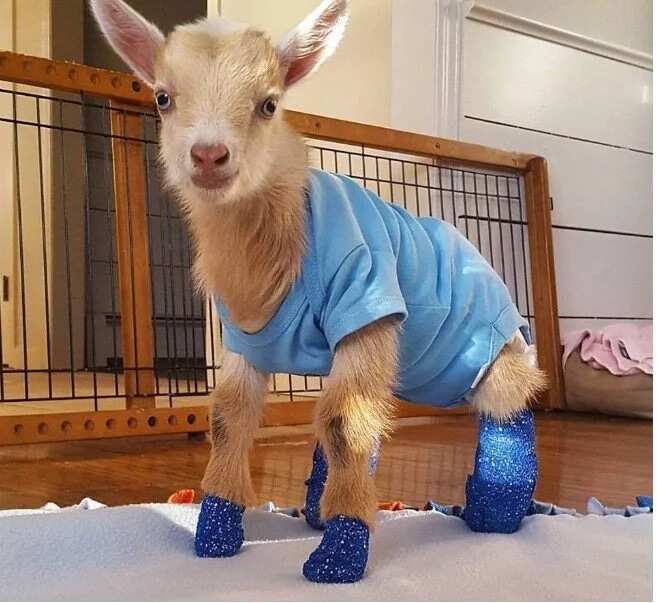 Source: Kami.com.ph