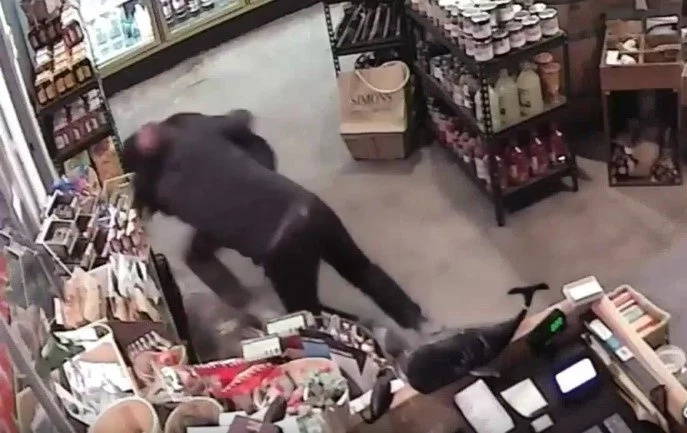 - Cameras outside and inside a store captured the moment a brave store owner wrestled with an armed robber
- The store owner tackled the robber from behind and wrestled him out of the store where he attempted to make the robber drop his weapon
- The criminal ran away when he understood he had no chance against the heroic store owner despite being armed
CCTV cameras inside and outside the store captured the moment a store owner wrestled with an armed robber.
The video shows how a robber armed with a pistol bursts into a store and begins to order people around. Inside the store are the store clerk and the owner himself.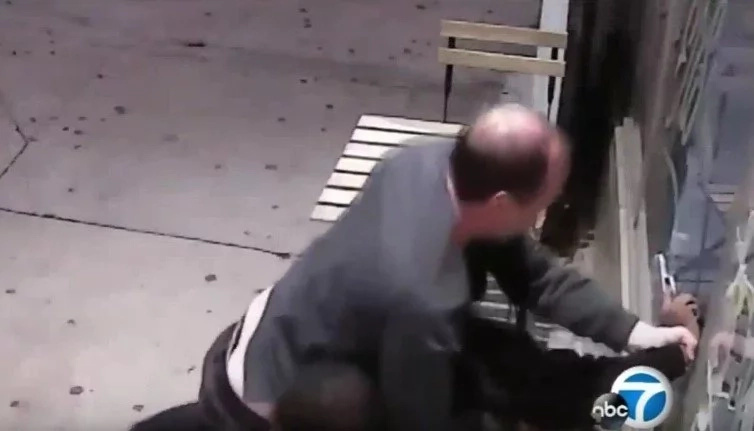 The moment the robber aims the pistol at the clerk the owner puts down his apple and jumps at him from behind.
He effectively holds the robber with the gun pointed away from him and wrestles him out of the store.
A second CCTV camera outside the store shows the store owner grabbing the robber by the wrist as he struggles to rip the firearm out of his grip. The owner bashes the robbers hand against the window pane in an attempt to make the robber drop his gun.
The robber begins to run away and the store owner calmly walks back into the store.
The store owner said that he was "flooded with relief and frustration" when the robber ran away.
"It's just not worth it," the store owner says.
He added: "Honestly if I had caught I would have asked him "Why? Just why?"
Source: Kami.com.ph