- Police officer who allegedly harassed a student activist online has finally broke his silence
- Accused of leaving a lewd remark for the female anti-Marcos protester, the cop said his friends posted the comment under his name
- Christian Godfrey Plantinos is under investigation and is facing possible dismissal
READ ALSO: Walang respeto sa batas! Enraged VP Robredo condemns Marcos' secret burial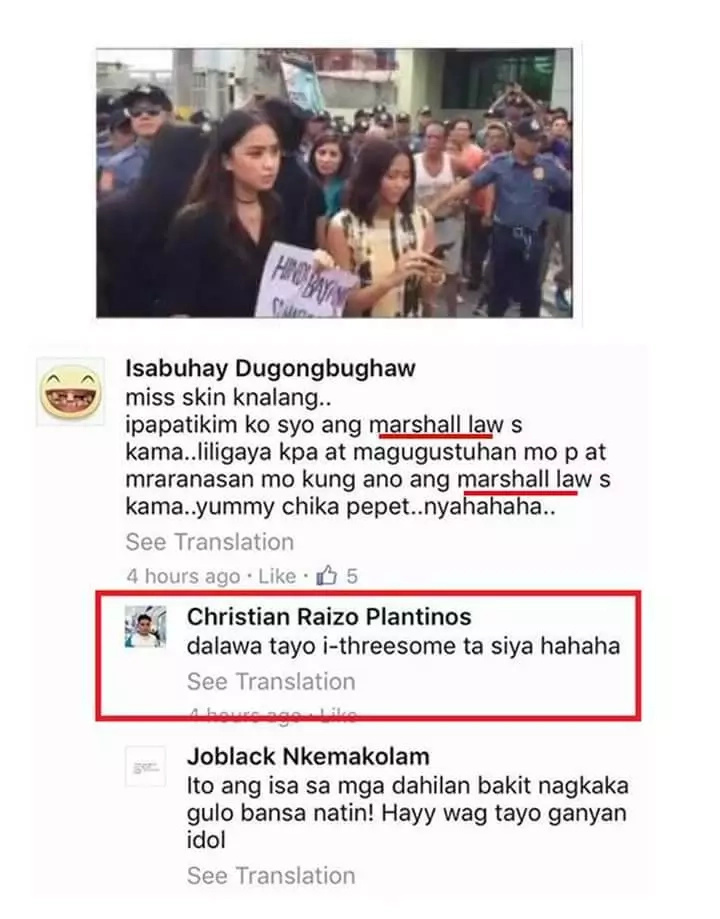 In a Facebook post by Atty. Jose Vener Ibarra, an account under the name Christian Godfrey Plantinos, who is identified as a rookie policeman, wrote a comment on a photo of an anti-Marcos activist during rally, saying: "dalawa tayo i-threesome ta sya hahaha."
(The two of us, let's do a threesome with her.)
READ ALSO: Hala nadulas si Bato! Chief Bato reveals President Duterte is aware of the surprise Marcos burial
In an interview with ABS-CBN News, Platinos explained that it wasn't him who commented against the female rallyist.
He narrated that his friends used his social media account withous his knowledge.
"Na rekta ya sa Facebook application. Pag open ya kay sige sige lang syia open rekta guro , amo to wala na ko kabalo sang natabo. Dason mga 11 amo na, gin dul ong ko sila, pag open ko sang cellphone, tingala ko may iban nga ga ano sa akon bala, ga comment sa lalin lain. Te ga lalain ko e. perahas sa amon, amo ni obra namon, sensitive katama, dapat lantawon gid naton kung sin o na ang gina pakapot naton sa cellphone ta, ang budlay pagid kung ma hack ang cellphone mo," the cop said in his dialect.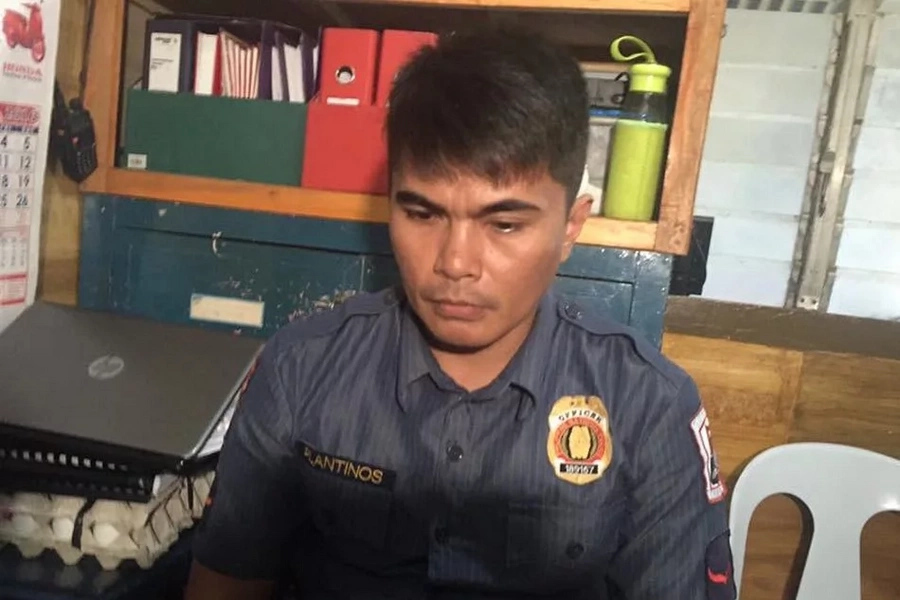 READ ALSO: Ipapahukay namin ang bangkay niya! Angry solons determined to remove Marcos remains from heroes' cemetery
(Pumasok ang kaibigan ko sa Facebook application ko. Pag open niya, yun nag-post siya nag-comment hindi man lang nahalata na account ko pala yung ginagamit niya. Hindi ko rin alam ang nangyari. Yung mga comment niya hindi maganda. Tapos ganito pa trabaho ko. Masyadong sensitive. Kaya nga, dapat alamin natin kung sino ang gumagamit ng cellphone natin dahil mahirap eh. Mahirap din pag nahack ang cellphone mo.)
(My friend used my Facebook application. When he opened it, he posted and commented without noticing that he was using my personal account. I didn't know that happened. His comments were inapproriate especially I have this kind of job. It's very sensitive. That's why we should always know who uses our phones because it's risky. It's also hard if your phone got hacked.)
READ ALSO: Para sa ikatatahimik ng lahat! 7 compelling reasons Filipinos should be thankful to Ferdinand Marcos
The social media account has since been turned down.
Meanwhile, Philippine National Police (PNP) chief Director General Ronald "Bato" Dela Rosa has ordered to have Plantinos undergo a psychiatric test.
Plantinos, on the other hand, felt sorry for the incident and agreed to proceed with the drug and psychiatric examination.
RELATED: 9 well-known personalities who are against the hero's burial for Marcos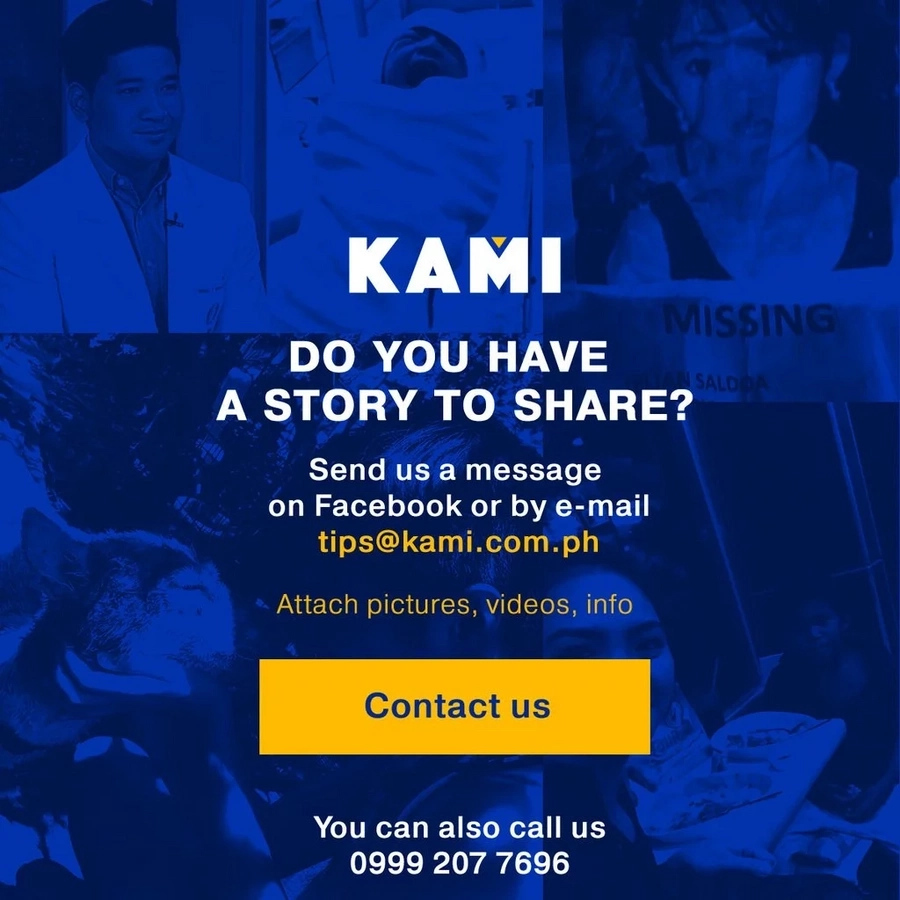 Source: Kami.com.ph