- Ronnie Dayan's appearance before the House of Representatives on Thursday debunks earlier statements given by alleged drug kingpin Kerwin Espinosa
- After his statement was released, lawmakers have expressed confusion regarding the authenticity of the two witnesses' affidavits
- A list of the most obvious discrepancies can be found below
Ronnie Dayan's appearance before the House of Representatives on Thursday, November 24, debunks earlier statements given by alleged drug kingpin Kerwin Espinosa, sending lawmakers into the realms of doubt regarding its authenticity.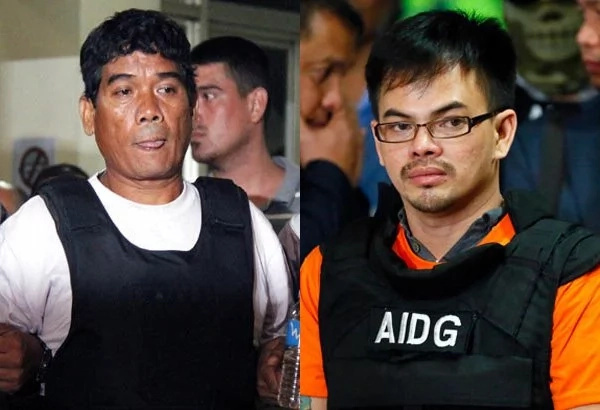 While Senator Panfilo Lacson, chairman of the Senate Committee on Public Order and Illegal Drugs, earlier announced that he is not convinced by the testimony of the alleged drug kingpin, other lawmakers have since expressed their doubts towards the inconsistencies - most of which expressed doubts on Dayan's affidavit.
Ako Bicol Party-list Representative Alfredo Garbin also expressed concern and pointed out the inconsistencies between the two statements.
READ ALSO: Sinalat ko lang! Dayan says he felt De Lima's moneybags
Among the many discrepancies between the statements of the two includes:
1. How Dayan met Espinosa
Espinosa: Albuera police head Chief Inspector Jovie Espenido told him in August 2015 that an aide of then-Justice Secretary De Lima wanted to talk to him.
Dayan: Then-Justice Secretary De Lima ordered him to meet Espinosa at the parking lot of SM Mall of Asia in August 2014. He denied knowing Chief Inspector Jovie Espenido.
2. When the first transaction occurred
Espinosa: The first "goodwill" payment of P2 million was physically handed to Dayan at a mall in Pasay on 2015.
Dayan: The first "payment" from Espinosa was handed at the parking lot of SM Mall of Asia in August 2014.
READ ALSO: Si idol kasi! Dayan admits receiving a beating from De Lima for supporting Duterte
3. How many times De Lima "collected" from Kerwin Espinosa
Espinosa: Kerwin narrates that there had been four meetings with Ronnie to hand over money for the senator.
Dayan: Ronnie statement reveals having received money from Kerwin five times.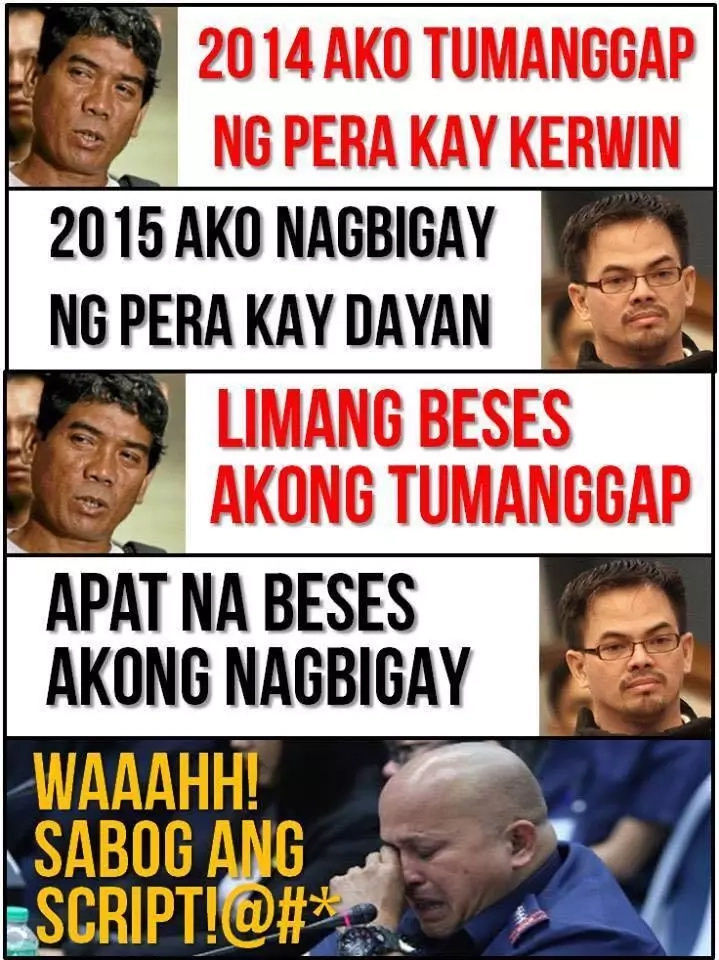 4. Which delivery happened at the foruth floor of SM Mall of Asia parking lot
Espinosa: It was the first delivery of cash
Dayan: It was already the fourth meeting.
5. Where and when the last delivery occured
Espinosa: It was at the parking lot of Burnham Park in Baguio in February 2016.
Dayan: It happened at the parking lot of the Alexandria Residences in November 22, 2014.
READ ALSO: Sinungaling talaga! Speaker Alvarez calls Senator De Lima a 'serial liar'
The representative of the Second Distict of Antipolo Romeo Acop expressed his distrust on Dayan, saying, "I am with the conclusion na marani po siyang (Dayan) itinatago."
South Cotabato District II Representative Ferdinand Hernandez also expressed his doubts on Dayan's statement.
"I find the statement of Dayan incredible, far-fetch, sometimes spectacular na eh," Hernandez said.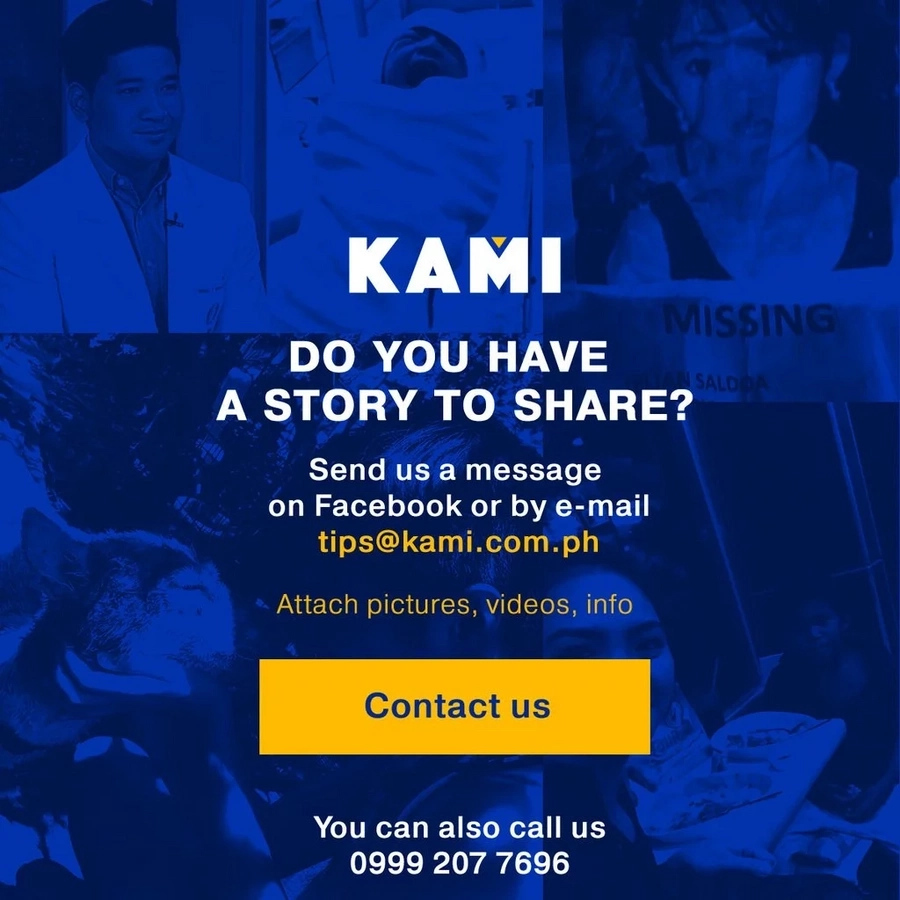 RELATED: Walang kinalaman si Goma! Kerwin Espinosa denies involvement of Richard Gomez and other officials in drug trade
Source: Kami.com.ph