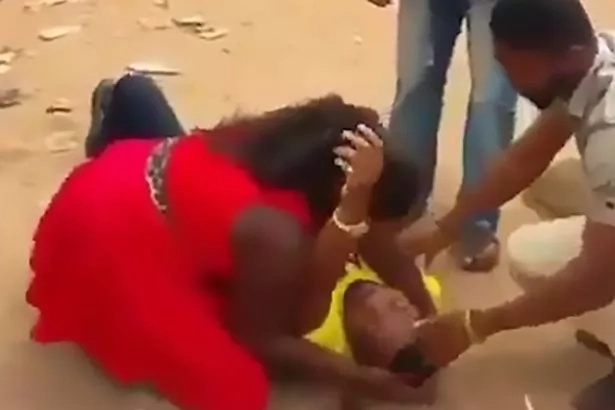 - A prankster from Nigeria proposes to his girlfriend in the worst possible way
- In the video the man pranks his girlfriend into believing that he was hit by a car and left to die in the middle of the road
- However as the woman is crying over his dead body he gets up and proposes to her and she agrees to marry the prankster
This video shows the moment a prankster proposed to his wife in the worst possible way imaginable.
The prankster staged a hit and run in the streets of Nigeria. In the video we see the prankster's accomplice go to tell his girlfriend that he had been hit by a car.
When the woman sees her boyfriend lying in a pool of blood on the middle of the street she just freaks out.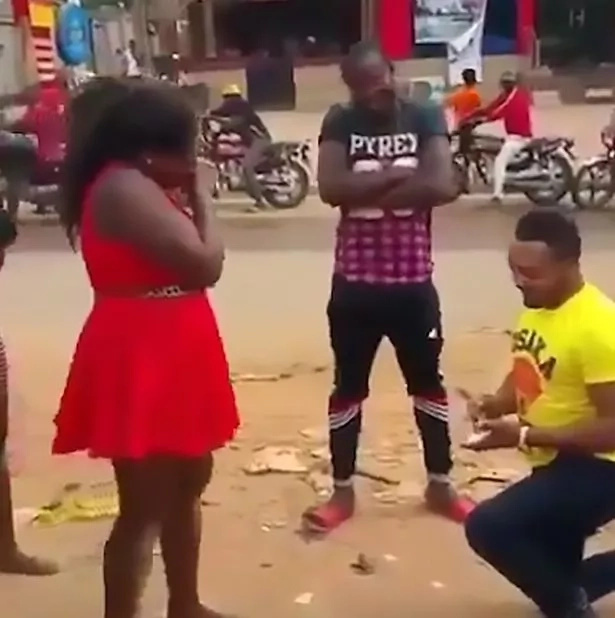 She rushes through him, pushing bystanders out of her way and tries to shake him awake. However he appears to be unconscious or dead by this point and the poor woman is reduced to tears and just sitting in the dirt hugging the body of what was one her special other.
But all of a sudden the man sits up as if struck by lightning as his girlfriend jumps backed shocked by the man's resurrection. He tells the girlfriend that everything was just a prank and one of his friends hands him a ring.
The prankster gets down on one knee and proposes to his girlfriend. It seems for a moment that she is about to say no, but she turns around and jumps into his arms.
The video went viral in Nigeria where it received a lot of coverage by social media and the press.
Source: Kami.com.ph