- The late dictator Ferdinand Marcos was buried at the Libingan ng mga Bayani last November 18
- Anti-Marcos protests are everywhere because they hid the burial from the media and the people
- Rumors are spreading now that the remains are buried in an underground room which has a secret passageway
In an attempt to hide the burial of the late dictator Ferdinand Marcos at the Libingan ng mga Bayani, the Marcos family was able to successfully proceed with the burial and was also able to keep it "private" with the cooperation of the Department of National Defense.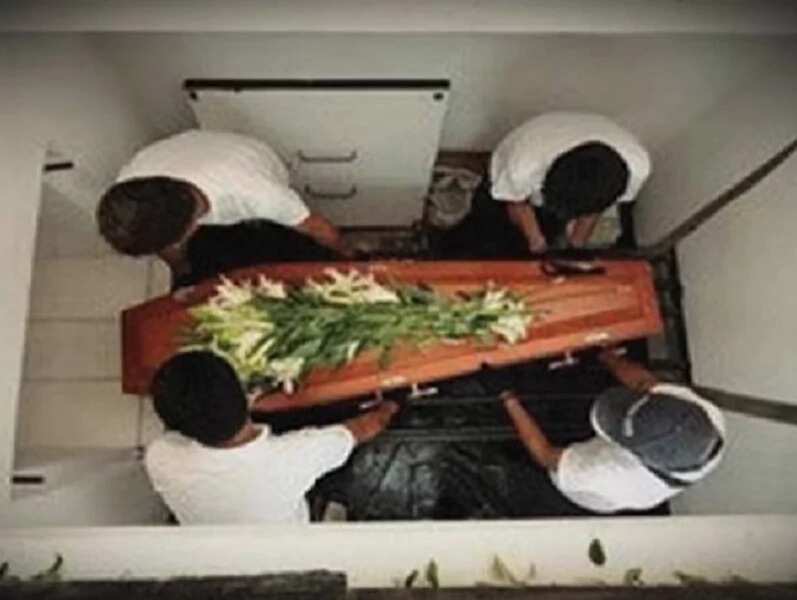 READ ALSO: Pope Francis allows priests to forgive abortion
However, their secret was revealed right away and it sparked anger from many Filipinos who are against the burial of the late dictator at LNMB because of the human rights atrocities he committed during the Martial Law regime.
After the successful burial, a journalist questioned what seemed to be a hidden room and secret passageway where the coffin of Marcos was taken.
READ ALSO: Child cries in pain as mother abuses him while giving him a bath
Journalist Raissa Robles noted that during the burial, a man was waiting under while the coffin was being lowered down. In a closer photo, there were four men carrying the coffin which shocked Robles because the design was too elaborate for the burial which was only allowed on November 8.
According to Lt. Col. Ray Tiongson, acting spokesperson of Philippine Army, they have no idea about the room or secret passageway at Marcos' grave. What they only know is that the family was given 10 meters by 10 meters area for the burial.
It is only the Marcoses who know what is under the grave of the late dictator Ferdinand Marcos.
READ ALSO: Scarlet Snow's take on 'Tomorrow' is the cutest and here's why
Watch the video below and see the hidden passageway where Marcos was buried!
Source: Kami.com.ph