- A video shows the moment a person decides to commit suicide
- The tragic incident happened in the midst of the Russian winter
- The saddest part comes afterwards
- A woman passing right beside the dead person does not even stop to look at what just happened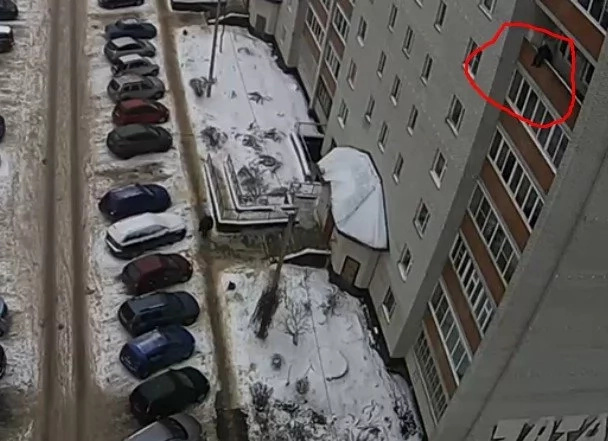 The security camera of an apartment building facing a street and another high rise in front, recorded the moment a person decides to commit suicide. This terrible incident happened in Russia in the middle of the winter.
The man perched from a seventh floor window looks down, maybe thinking one last time what he is about to do. But the moment comes. He decides to go on with pushing himself out.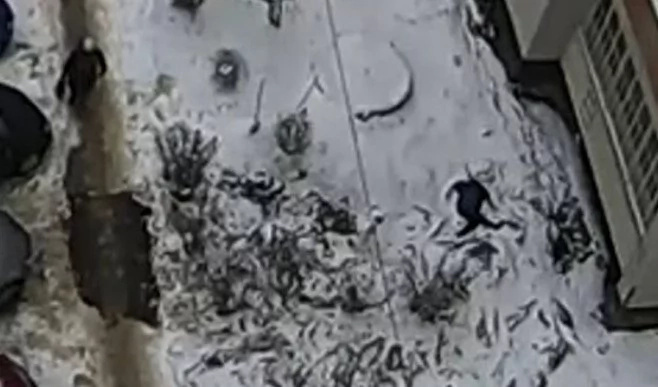 The person fatefully lands on the snow-covered ground beneath. But the saddest part of this entire heart-wringing footage is not the dead man, but the image of a woman walking along the sidewalk right beside the tragic scene. She does not even turn around, perfectly unaware of what just happened right in front of her nose.
Makes one think that maybe this other person is also so depressed, that she does not notice something like that happening just a few meters away?
Source: Kami.com.ph