- One would think that 'witchcraft' is an archaic practice that has no place in the modern world
- Yet in these images, a Muslim man supposed to belong to ISIS beheads a man of 100 years old - also a Muslim
- The old man was described as a 'cleric', meaning he was an esteemed religious figure
Sheikh Sulaiman Abu Haraz was a well-known Sufi religious figure within the region of Egypt's Sinai Peninsula.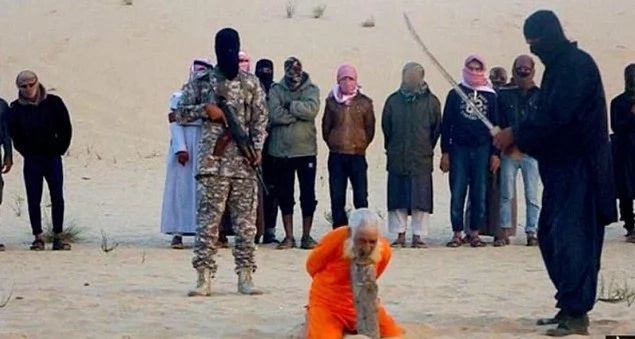 It was reported that - after being accused of witchcraft - he was dragged through the streets before his head was placed upon a wooden block and he was thereafter beheaded.
A crowd of people was present to witness the killing.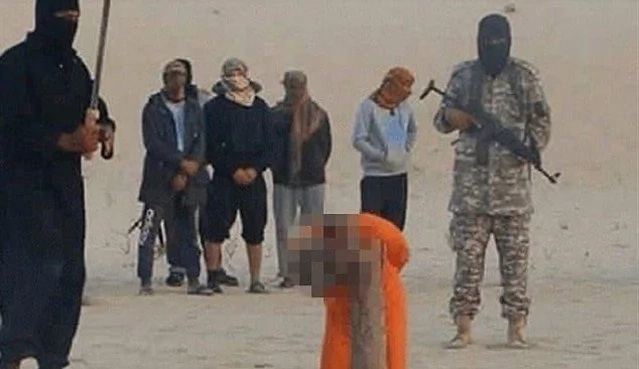 Another Sufi religious figure - Said Abdel-Fattah - was said to have been killed at the same time.
Both men had been forcibly 'kidnapped' from their homes in the early hours of this morning. Details of what they had done to be accused of witchcraft were not forthcoming.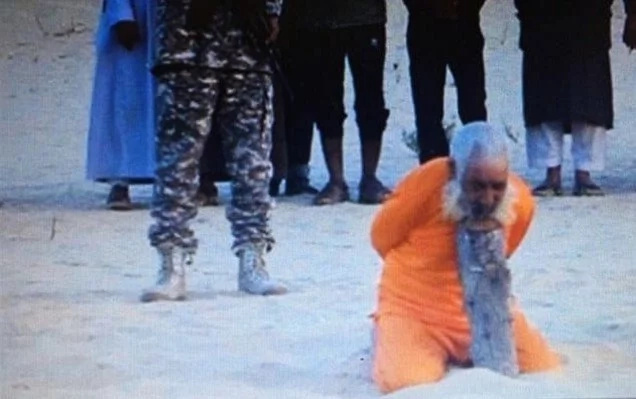 Source: Kami.com.ph