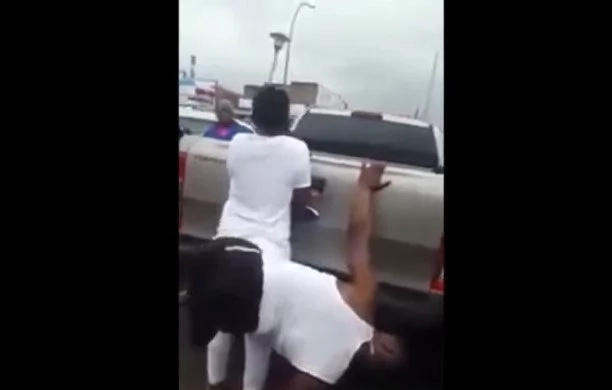 - A legless pervert in Africa demonstrates that he is still capable of having sex with women despite being handicapped
- In the video the man displays his arsenal of sex positions that he is capable of performing to a large crowd that has gathered to see
- The handicapped man uses his hands and body to perform the thrusting movement required for succesful fornication
This video captures the moment a legless pervert from Africa hops onto women and humps them like a dog displaying to everybody that he is indeed capable of having sexual intercourse despite his lack of lower extremities.
He waddles toward a pair of women standing next to a car, microphone in hand. Turns the women around and inspects their assets.
As soon as he judges that the women are perfect candidates for his perversions he hops onto the hood of the vehicle with incredible agility. He bends the woman over and begins to hump her like a dog, using only his hands and body to perform the movement.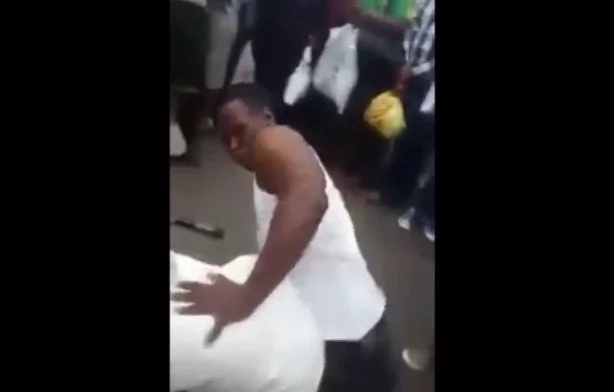 The crowd around them bursts into laughter at the antics of the handicapped man. The legless man fueled by the crowd's laughter continues his charade and displays his dancing skills to the crowd.
Despite lacking limbs he is a skilled dancer and revels in the crowd's amazement and applause.
The handicapped guy then waddles to a pair of trucks conveniently parked near each other and performs some simple acrobatics for the crowd. He stops another woman and pushes her against the truck's gate and begins to hump her using only his stands to stand against the ground while his lower body is hanging in the air and performing the movement required for penetration.
The crowd roars with laughter and the handicapped man continues to demonstrate his sexual prowess. He makes the woman get on all fours and he clambers onto her back with one hand still on the ground and shows himself still capable of performing the act in another position.
Source: Kami.com.ph