The new KAMI.com.ph app is only application you need for your daily dose of the latest news in and about the Philippines.
This free and simple app offers readers latest updates on Philippines news from breaking news to politics, entertainment, business and technology, sports and more. The app has a user-friendly design that allows users to scroll and swipe to news and categories.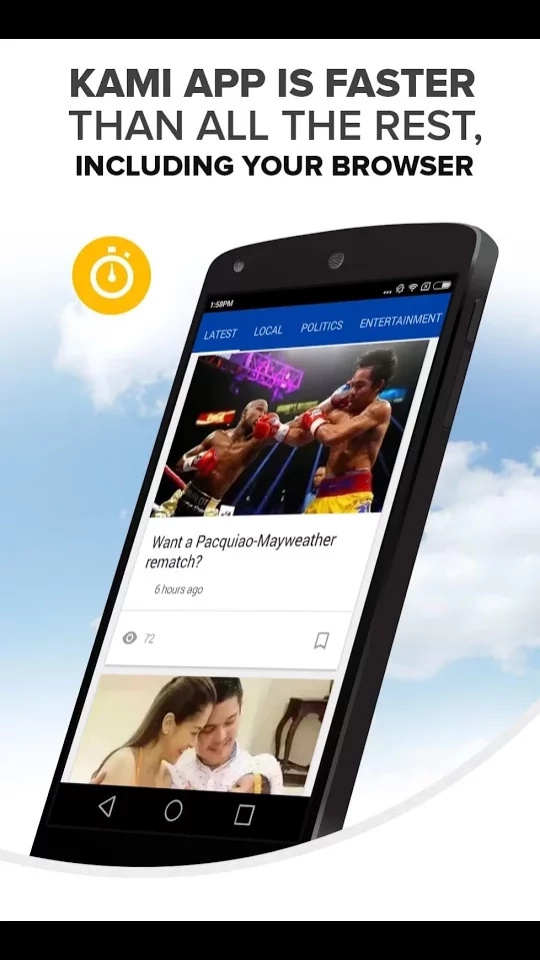 The app also connects users' social media accounts and enables sharing of stories to platforms like Facebook and Twitter.
KAMI.com.ph also allows users to read pre-loaded news offline. Access news anytime and anywhere and reload the updates over data or wifi connections. The app boasts that it loads faster than your browser and waiting time is two to three seconds. No more buffering.
Users can also customize the app for one's convenience and filter the categories that appear based on their preference. This way you see first the news updates on topics you are most interested in. Moreover, add articles in your bookmarks and read them later. These bookmarks can also be accessed offline.
KAMI.com.ph is a news website start-up in the Philippines that aims to deliver fresh local news.
Install and try out KAMI.com.ph app now! Available for free in the Google Play Store. The iOS version is coming very soon.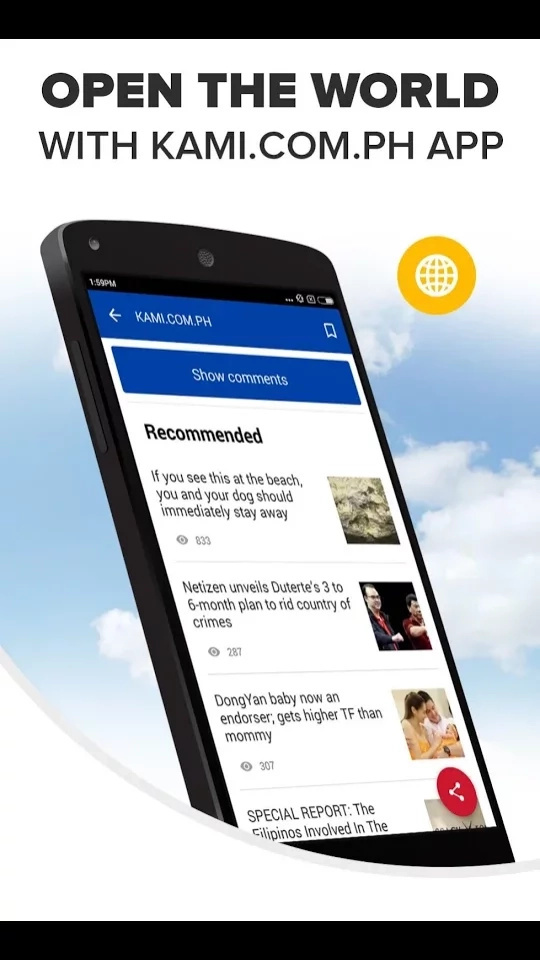 Source: Kami.com.ph