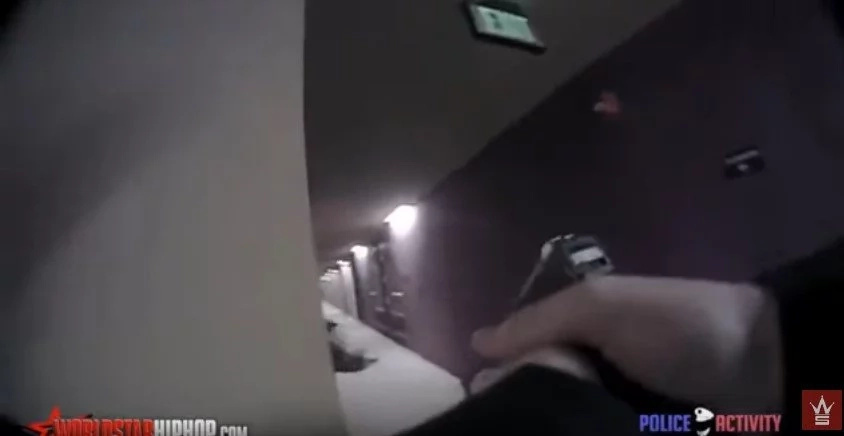 - A police officer's bodycam captured a firefight between the officer and the drunken criminal
- In the video the officer dodges a bullet and shoots back at the criminal in a shocking episode
- The officer's bullet hits the criminal in the leg and the officer arrests the criminal
This footage captures the moment a police man was forced to shoot a drunken armed man.
The video begins with the policeman walking down a corridor with his pistol held out ready to fire.
We can hear the criminal shouting down the corridor for somebody or for everyone not to get out of the room.
As the policeman approaches closer to the intersection he begins to lean closer to the wall opposite of the screaming drunk man. It is a tactic known as 'slicing the pie' in the military where one maximizes his distance from the corner while minimizing the chance of receiving fire. Police and military use this technique to be able to see the assailant before they can see them.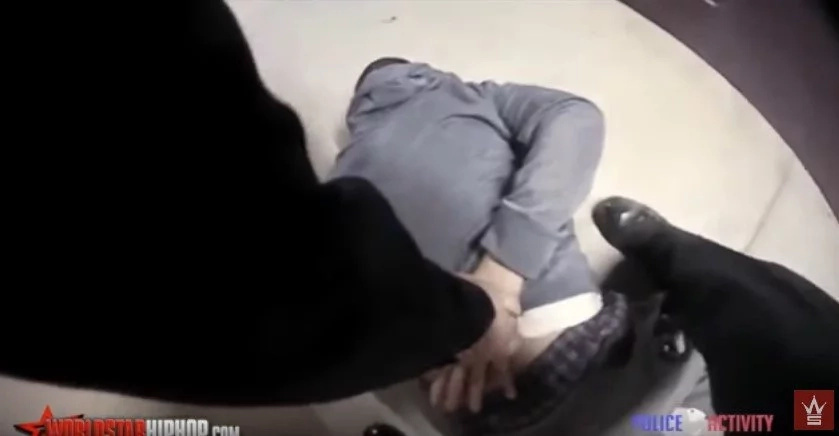 The officer steps back peeks out of the corner. The drunken man turns around quickly and fires at the policeman. The policeman dodges the bullet that bites into the corner mere centimeters away from the officer's head and instantly returns fire upon the criminal.
After taking a couple of steps back from the corner he reports on his radio that there was a firefight. The policeman notices that the shooting stopped so he carefully approaches the corner and spots the criminal on the ground.
The man is yelling in pain as the policeman approaches him to cuff him up. The policeman asks him if he was shot and the criminal tells him that he was shot in the leg.
The policeman cuffs him up and the reports to his colleagues.
Source: Kami.com.ph