- It is sad to say that there are a lot of people living in poverty in the Philippines
- A video has gone viral where a young boy giving his food to a homeless boy
- Only when we help each other does the country have hope to move on
In this world it is hard sometimes to see humanity at its finest. Especially when social media decides that poverty, war, corruption and the occasional scandals of famed politicians and artists is more valid to be aired. But many times you have good people who do good things, here is a video of a student who can restore your fate in humanity.
READ ALSO: Ang lakas! Young girl beating up a snatcher is the best thing to watch today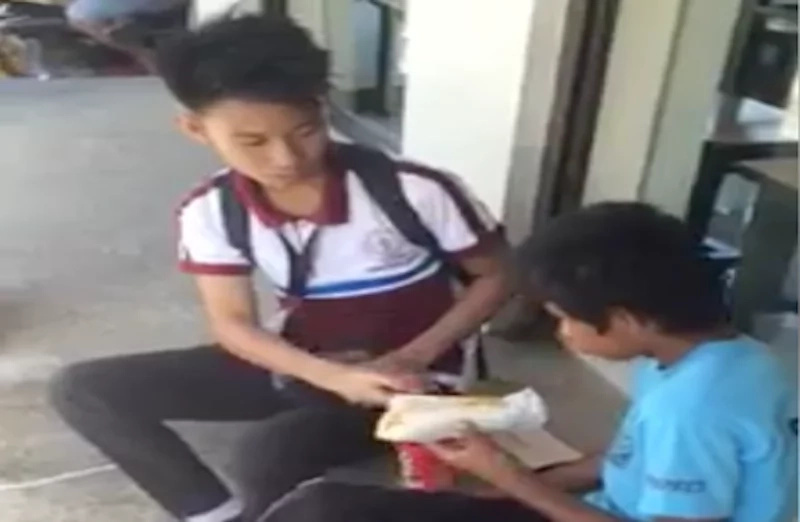 READ ALSO: Gulantang kami bes! Friends force Chinese newlywed to have sex in front of everyone
In the video you see a boy in a blue shirt sitting next to what appears to be a shop. He is missing a slipper and is visibly seen as having not eaten for a proper meal for days.
The video also shows another boy going towards the boy in blue. It is not clear as to what his intentions are but what he does is touching.
The other boy, who seems to be a student, goes right next to the boy in blue. He then offers a 7-eleven paper bag to him.
READ ALSO: Kilig na kilig! Man was "arrested" for drugs but was an ingenious wedding proposal
The boy in blue takes it and reveals that inside the bag is a 7-eleven hotdog in a bun, which appears to be the student's lunch. The student sit next to him and helps him put the cheese in the hotdog sandwich.
Besides the hotdog, the student also gave him a C2 drink. After helping him with the sandwich the student then stood up and without asking anything in return left the boy to finish his meal.
READ ALSO: Nakakatakot! Terrifying video of toddler riding toy car and almost hit by dangerous truck
It is not every day you see good people do good things, but it does not mean that there are no good people. Everyone can be a good person, and we can start by choosing to be one.
It is not clear if the video is real or setup. But one thing is for sure, knowing martial arts can quickly get you out of trouble.
WATCH the video below and share it with your family and friends:
Do you have a story to report? Has something shocking happened in your local community? Send us a message on our Facebook page!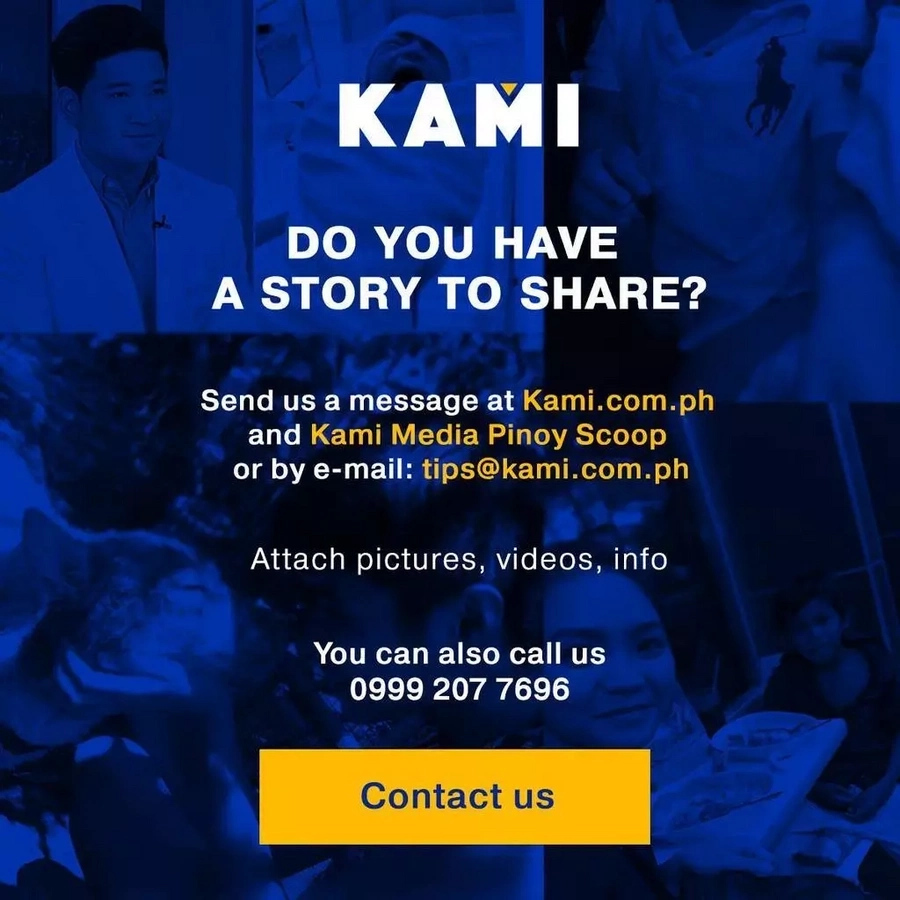 Source: Kami.com.ph