Anti-Marcos activists flash witty signs at rallies
- Thousands of activists participated in anti-Marcos demonstrations in EDSA
- The activists, mostly the youths, brought funny and witty signs with them as a form of protest
- Activists from different parts of Manila gathered in EDSA on Friday to participate in the anti-Marcos rally
Rallies in different parts of the country were participated by thousands of anti-Marcos activists as the late president Ferdinand Marcos was hurriedly buried at the Libingan ng mga Bayani.
Thousands of anti-Marcos activists mostly participated by the youths gathered at the People Power monument in EDSA on Friday, November 18 upon learning about the burial of the late strongman at the LNMB.
EDSA was then full of angry chants from the demonstrators who came from different parts of Manila, screaming for justice and condemning the hero burial of the former dictator.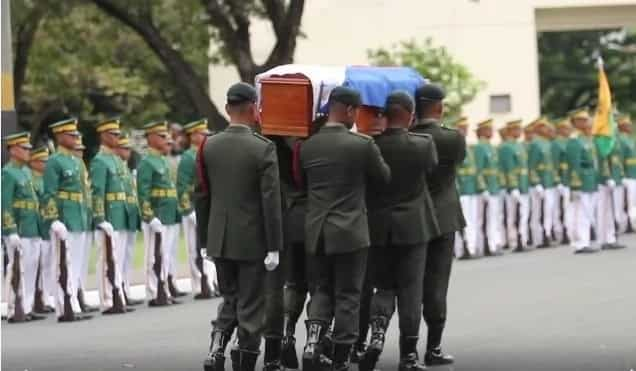 READ ALSO: Marcos to be buried at Libingan ng mga Bayani today
While some shouted on the top of their lungs, wanting their voices to be heard, others chose to bring huge humorously witty signs with them which they flash up in the air, hoping they could be remembered through their funny yet remarkable "hugot" statements.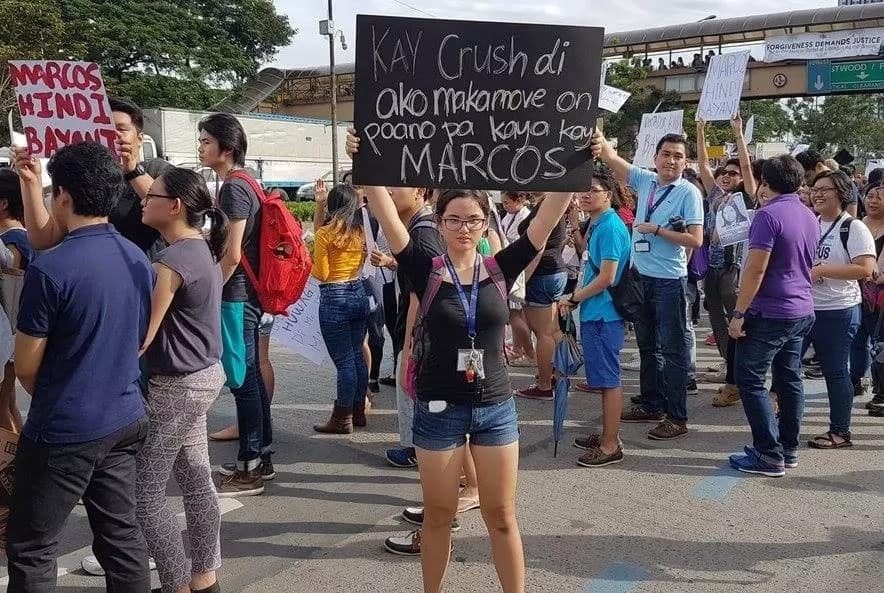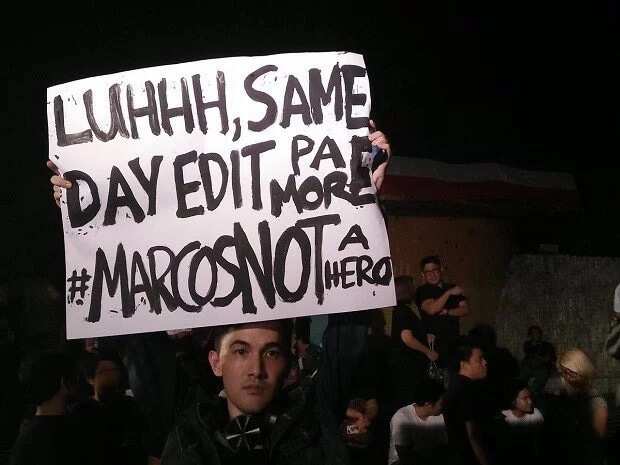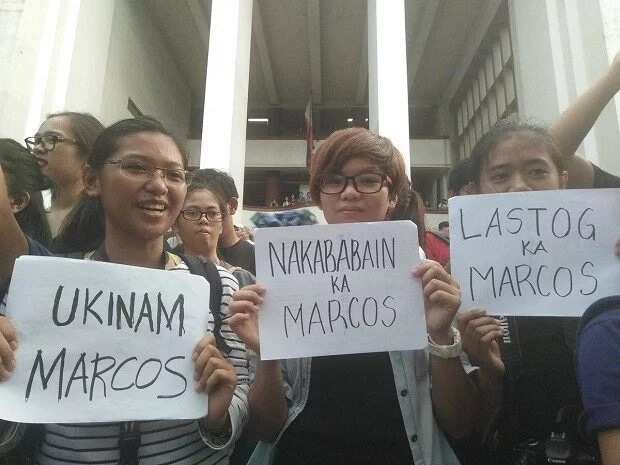 READ ALSO: Marcos' burial happening today, says netizen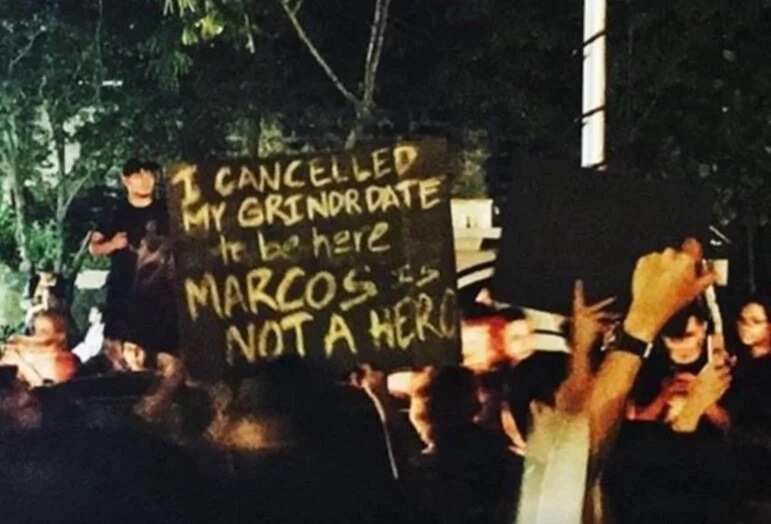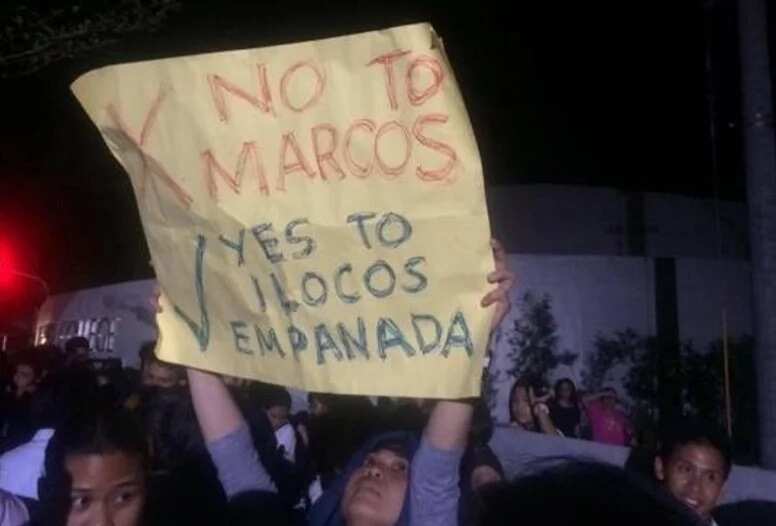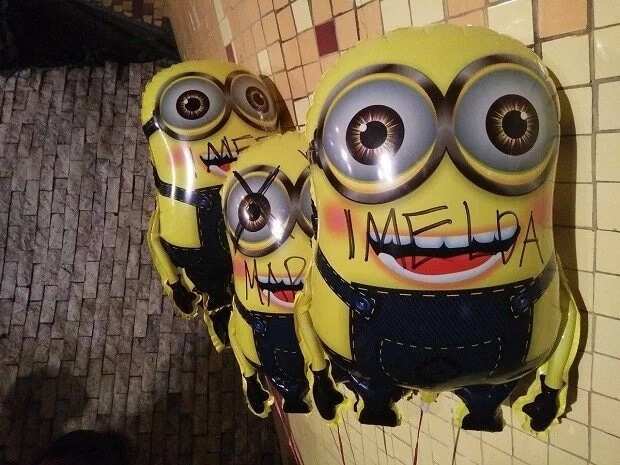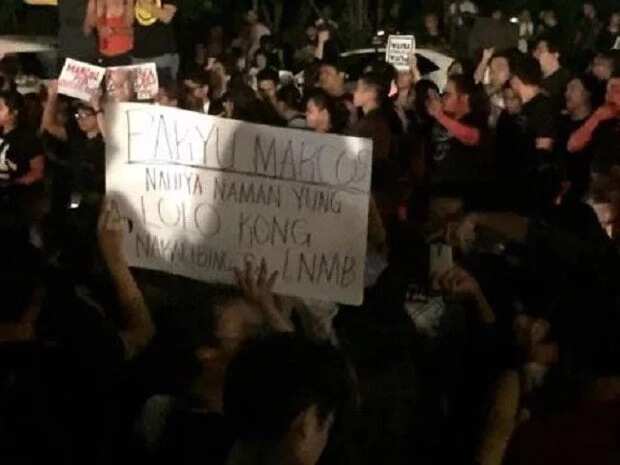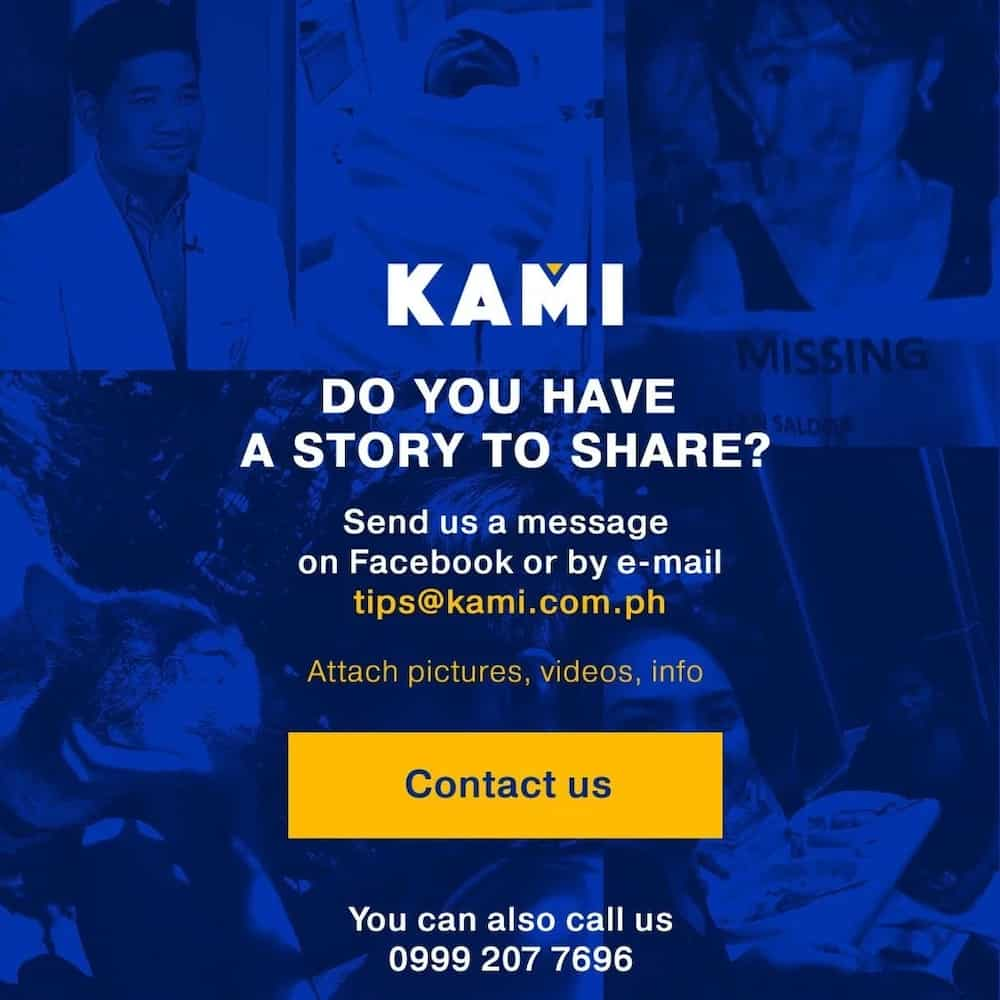 READ ALSO: PH debate community denounces Marcos' burial at the LNMB
Source: KAMI.com.gh