Untouched Amazon Tribe Sees Airplane For The First Time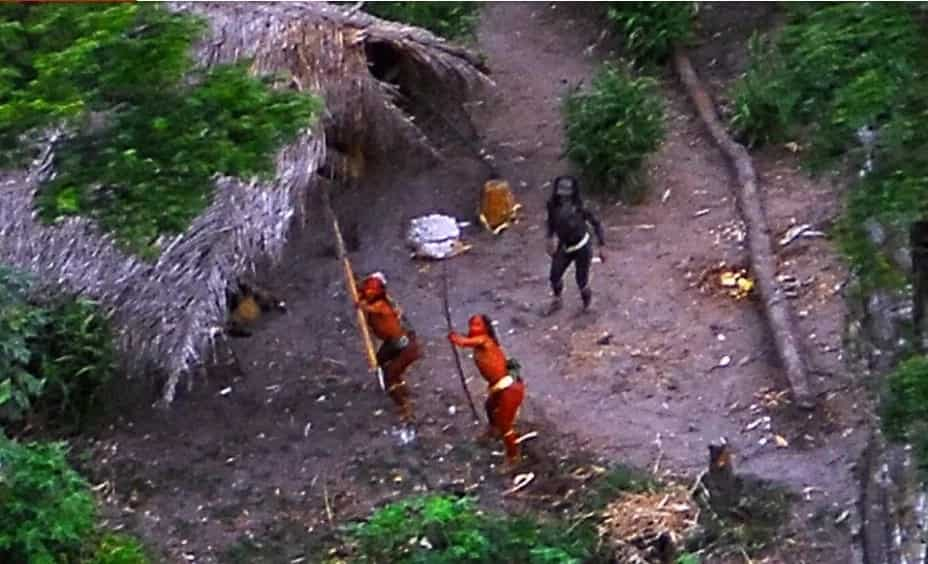 - A low flying airplane captured the moment a group of untouched Amazon tribesmen saw an airplane for the first time in their life
- The photographer and pilot (that were obviously not acquainted with the Prime Directive) flew low enough for the photographer to snap a couple of photos of the primitive people reacting to an airplane
- In the photo the shocked tribesmen can be seen emerging from a communal hut and shaking their spears and aiming their bows at the plane
A passing airplane captured an untouched Amazon tribe reacting to the first time they saw an airplane in their lives.
The photographer on board the airplane zoomed in and snapped a couple of photos of the tribesmen emerging from a communal hut known as a 'maloca'.
In the photos we see some of the people aiming bows at the airplane, audacious enough to think that his crude weapon could battle gravity and hit a target so far and moving so fast.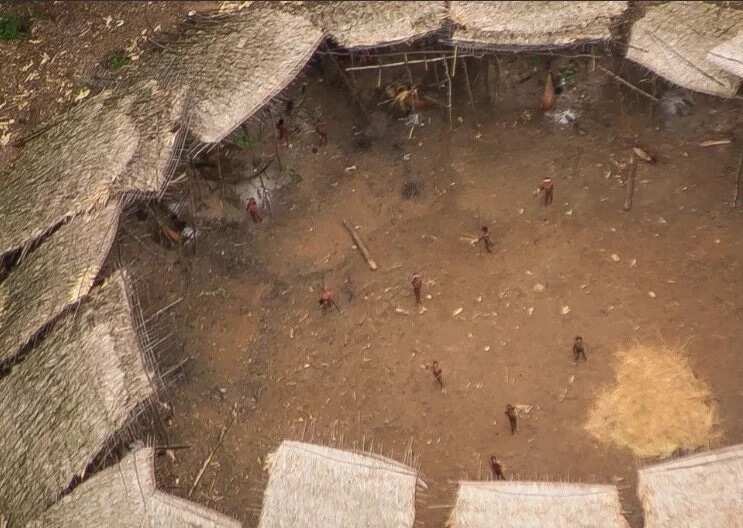 Another tribesman can be seen shaking a spear at the airplane like the tribespeople in the begging sequence of Indiana Jones and the Raider of the Lost Ark.
The tribe has later been found to be the Moxihatetema people, who inhabit the deepest parts of the Amazon rainforest in northern Brazil.
These are the clearest images of the mysterious indigenous people that to this day.
Currently the primitive Moxihatatema tribes are in danger of being invaded by miners who are in search of gold.
Miners have been previously known to butcher the unassuming primitive folk and take their lands by force. Back in 1993 16 Yanomami were slaughtered and their whole village was torched by a group of miners.
In addition, the primitive people of the Amazon do not have the immunity to many diseases that modern people have, due to never being exposed to them.
Police and army are current working on keeping out the 5000 miners that want to infiltrate the part of the forests where the tribes live in.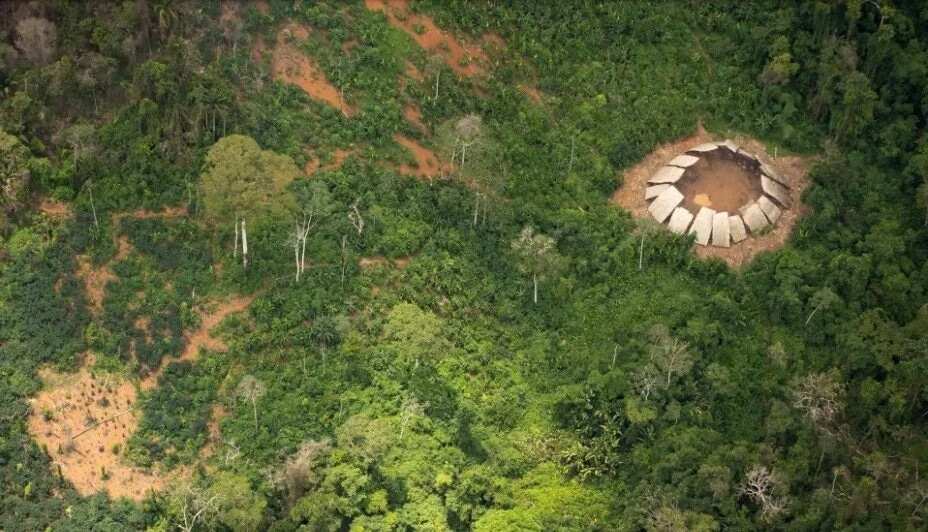 Source: KAMI.com.gh