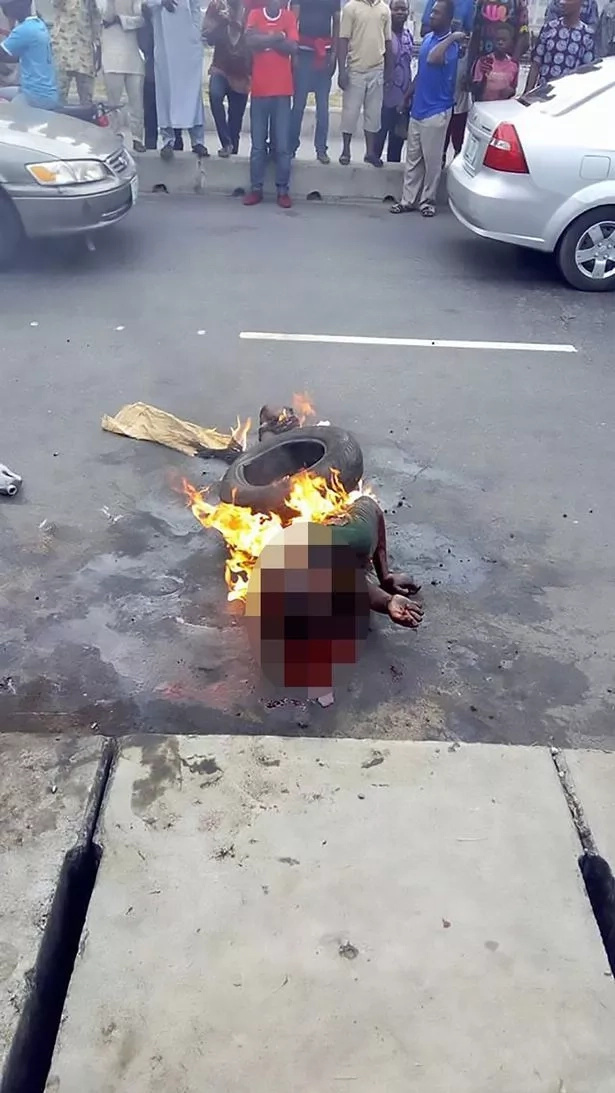 - A lynch mob beat and burned a teenage boy for stealing food in Lagos, Nigeria
- The mob accused the young criminal for stealing food, robbing businesses and homes and even threatening to murder locals
- The angry mob beat the boy bloody, tied his feat together and burned him alive despite his pleas for mercy
- The video of the burning youth was shared across Facebook displaying how cruel mob justice can be
This video captures the spine chilling moment an angry lynch mob beat and burned a teenage boy for stealing food in Lagos, Nigera.
The locals were angry with the young boy and accused him of stealing and even threatening locals with murder.
The video begins with the boy sitting on the ground his legs tied together. His face bears marks of the savage beatings he received from the locals.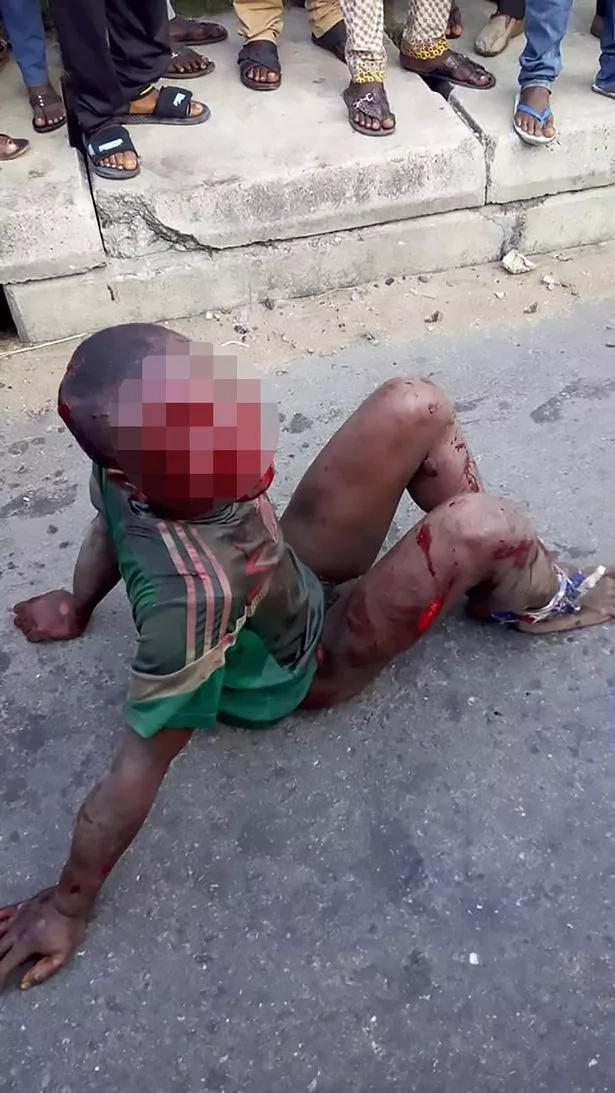 A man from the crowd comes forth and places a tire around the boy's neck so he can be set on fire.
The boy manages to throw the tire off but that doesn't stop the mob. However the mob decides to burn the young criminal anyway.
The boy burned to death before the eyes of the mob. Although many opted for him to be handed over to the police many more thought it more suitable that he should burn to death.
The video was shared multiple times over Facebook shocking people at how ruthless mob justice can be in Africa.
Source: Kami.com.ph