- An estimated 2,500 students from UP, Ateneo, and Miriam protested against Marcos' surprise burial
- They brought their cries to Katipunan which was called 'Occupy Katipunan'
- Some of the written slogans include "Marcos not a hero" and other nastier comments
In order to express their displeasure towards the surprise burial of late President Ferdinand Marcos at the Libingan ng mga Bayani, students from University of the Philippines (UP), Ateneo de Manila University (ADMU), and Miriam College joined forces and brought the protest to the streets of Katipunan on Thursday, November 18.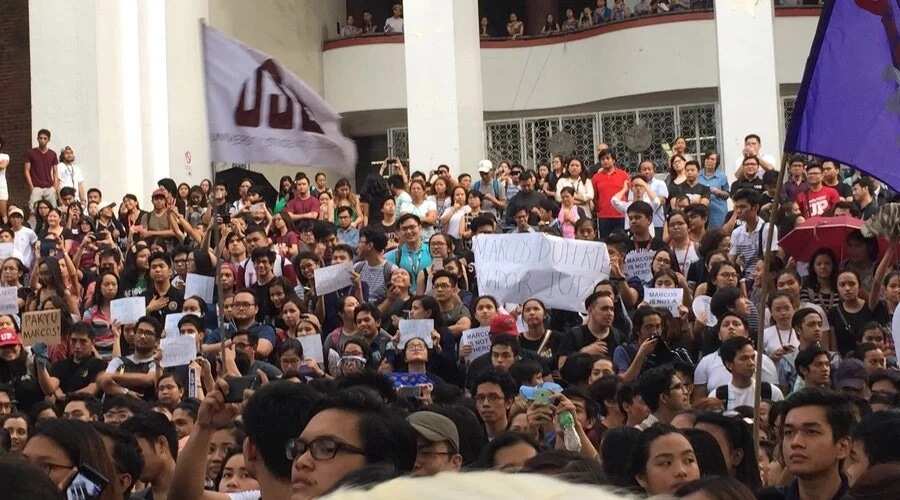 It was estimated to be more or less to be a total of 2,500 rallyists who claimed their actions as an 'Occupy Katipunan' movement according to Metro Manila Development Authority (MMDA).
READ ALSO: 7 lessons Filipinos learned from Ferdinand Marcos
They were not the only ones who were furious over the unprecedented burial, but others who were merely passing by also displayed anger as they stuck their fists out of their private vehicles. Some were even honking in agreement to the leaders' speeches.
One of the famous personalities who were present in the protest was Bagong Alyansa Makabayan secretary general Renato Reyes. Students yelled "shame" when he mentioned the names of the Supreme Court justices who supported the burial of Marcos.
READ ALSO: Netizens react to Marcos' hero burial
He also lashed out at President Rodrigo Duterte's decisions regarding his alliances with the Marcos clan. The head of the state's slogan, 'change is coming,' did not prove to be true as he was an accomplice on rewriting history, per Reyes.
The students' signboards were not any less harsh either. "Marcos not a hero," "Make busina for hustisya," "Libingan ng basura na si Marcos" were some of the nicer slogans. Others were too jarring, including "Pakyu Marcos" and more curse words.
READ ALSO: General says Marcos family shouldered chopper transport expenses
Another student leader's most prominent statements was when he called Marcos as a thief, and claimed that he once thought criminals only strike at night, unlike Marcos who arrived at noon – not through land, to boot.
This was in reference on how Marcos' remains were flown from Ilocos Norte.
READ ALSO: Lawmakers promise to take Marcos' body out from the Libingan ng mga Bayani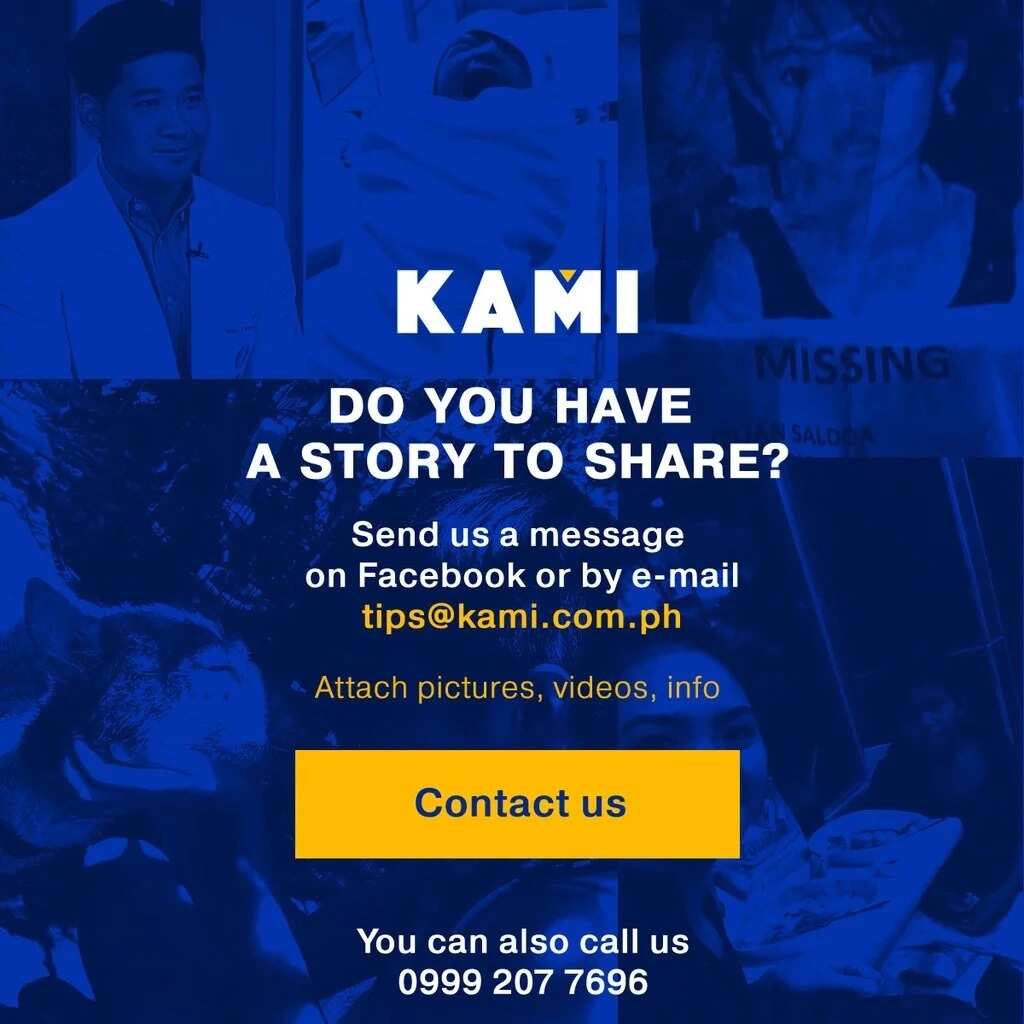 Another shocking incident that occurred in the Philippines recently was a successful suicide attempt at one of the most prestigious schools in the country.
A lot of politicians also shared their disappointment on how the burial suddenly happened. Vice President Leni Robredo were among who were extremely insulted on how the incident allegedly ignored the law.
Source: Kami.com.ph