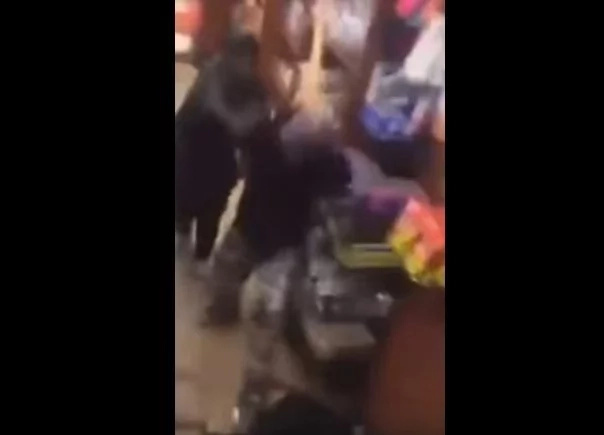 - Somebody recorded footage of a thief getting beaten by a stick for trying to steal a bag of chips
- The store clerk sees the thief trying to steal the goods and grabs him by the sweater and the store owner instantly grabs a large stick and begins brutally beating the thief
- After the vicious beating the thief is sitting on the floor while a small crowd gathers around him and the store owner goes to call the police
This video captures the moment a store owner beats a man who stole a bag of chips from his store.
In the video the store clerk is grabbing a man that tried to nick a bag of chips without the store employees noticing. However, the hawk eyed clerk sees the thief and grabs the criminal by his sweater.
While the clerk is holding on to the thief and punching him with his vacant hand the owner instantly grabs a stick and begins to whack away at the chips thief. The thief frantically tries to escape the brutal beating that he is receiving.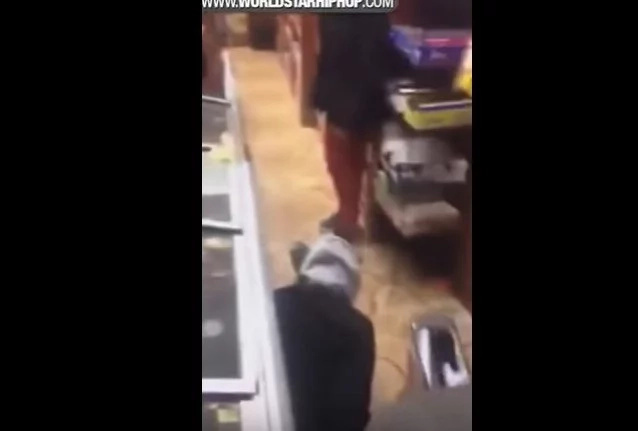 The thief stumbles to the ground and curls up in the fetal position. The merciless owner goes medieval on the ass of the criminal and begins to just beat him into a pulp with the stick like a piñata.
A small crowd gathers around the beaten thief and begins to cheer at his pain.
"You almost killed him!" somebody can be heard saying.
The clerk jumps over the counter to secure the thief that is just barely getting off the ground while the store owner goes to call the police.
Source: Kami.com.ph