- A Facebook post featuring a netizen who asks for help from her online friends for an ailing child has gone viral on social media
- The post features 4-year old Xyrile Paril who was diagnosed to have Acute Lymphoblastic Leukemia and is asking for financial support for concerned netizens
- The family of the child also asked for financial support from various organizations as the medical expenses started to balloon
Journalism is not just about sharing information.
While a single news story will never be enough to change the world, it surely will make a difference.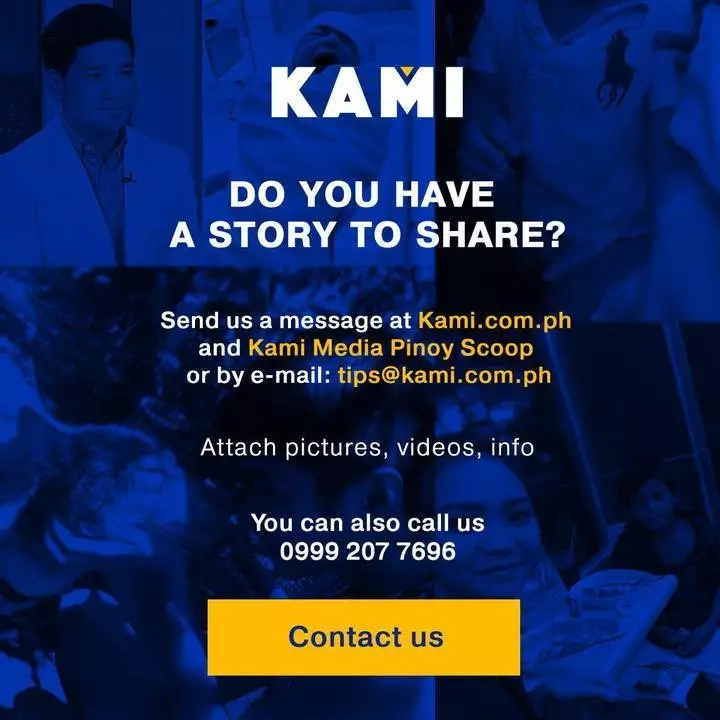 Fast forward to today, journalism's goal is no longer just to hold both private and public sectors accountable to the people.
READ ALSO: Ang tilamsik ng dagta! Alleged ABS-CBN rising star Ronnie Alonte sex video, photo scandal surfaces online
It is making sure that stories, no matter how small, should be aimed at making change happen.
This is also to make sure that as a community, we're still relevant.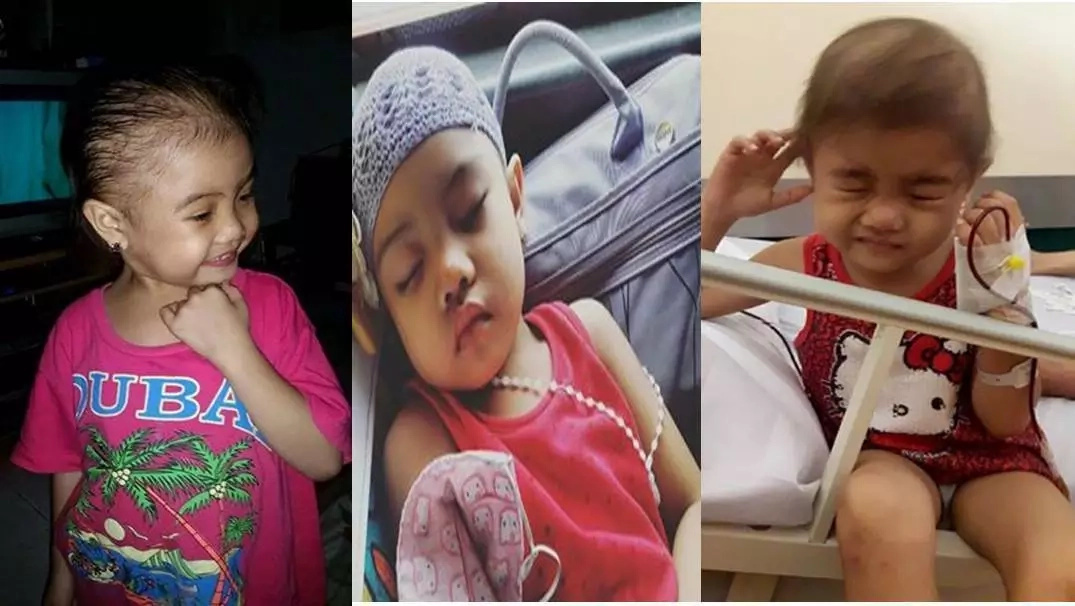 Take this story for example.
READ ALSO: Hala kawawa naman si ate girl! Claire Marielle Miralo of leaked Rapbeh sex scandal sends message to friends
A Facebook post featuring a netizen who asks for help from her online friends for an ailing child has gone viral on social media.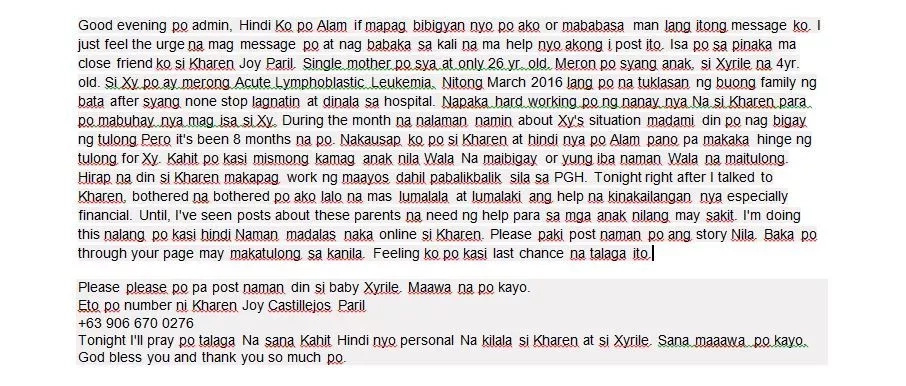 The post features 4-year old Xyrile Paril who was diagnosed to have Acute Lymphoblastic Leukemia and is asking for financial support for concerned netizens.
The family of the child also asked for financial support from various organizations as the medical expenses started to balloon.
READ ALSO: Yung sarap na sarap ka paglalaro tapos may umeksena bigla! Pinoy basketball players share dismay after police interrupted their game
Source: Kami.com.ph