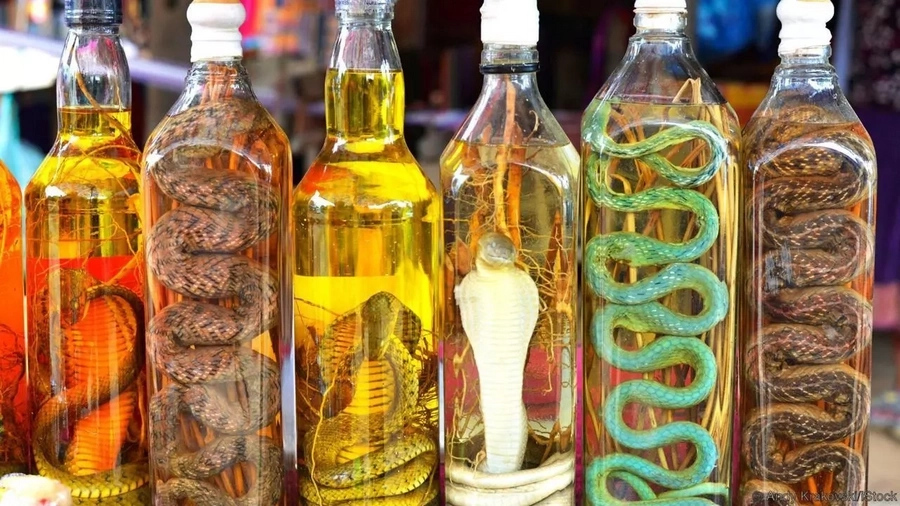 - Horrifying footage is making its way across Chinese social media in which a snake is being drowned alive in a vat of alcohol
- The people in the video are preparing a Chinese drink known as "Snake Wine" in which a live snake is drowned in a vat of alcohol and left to marinate for two months
- It is believed that the 'Snake Wine' carries medicinal qualities that can aid in curing a long list of maladies
This horrifying footage shows us how the extreme Chinese alcoholic beverage known as "Snake Wine" is made.
To make the concoction a live snake must be drowned in a vat of alcohol. In the video we see the wine master stuff a 2 meter long python into glass jar full of alcohol as a crowd stand around and laugh at the snake's struggles.
The video has garnered a lot of negative attention on Chinese social media for cruel treatment of animals and the disgusting potion that is the result of it.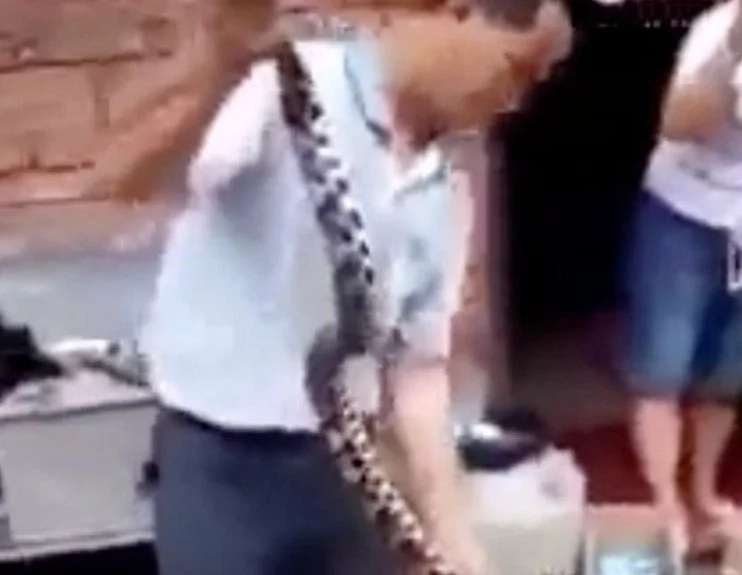 One person wrote: "It is time that this kind of cruelty is stopped. It gives China a bad name. It should not be shared on the Internet for people to laugh at.''
Another person said: ''This is disgusting. I definitely would not drink it.''
'Snake Wine' is an ancient Chinese potion, whose roots date back about 2000 years. To this day it is still commonly used to treat a variety of maladies with no scientific evidence of its potency.
To prepare the potion a live snake is drowned in a vat of alcohol and left to marinate for about two months before the concoction can be consumed. It is believed that the snake's poison is neutralized by the alcohol by this moment.
Source: Kami.com.ph