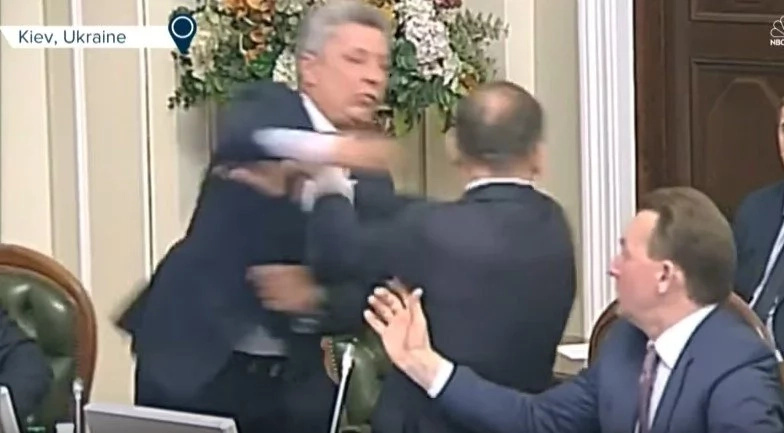 - Recent footage captured the moment two Ukrainian politicians broke into a fight during a Parliament session
- The reason for the fight was because one of the politicians called the other a Kremlin spy
- For his bold words his opponent punched him in the mouth and a full out fight would have broken out between the men if other parliament members hadn't broken them up
- The Ukrainian Parliament chairman has warned them that this could be an attempt from the Kremlin to put a wedge between fellow Ukrainians
This Monday two Ukrainian politicians broke out into a fist fight right in the middle of a parliament session.
After Oleg Lyashko, left wing radical party leader, accused Yuriy Boyko, leader of the center-left Opposition Bloc, of being a Kremlin spy Yuriy was left nothing but to punch the pompous accuser straight in the kisser.
"Instructions must be received from your own people, from Ukrainians. I also want to ask the SBU (Security Service of Ukraine) why they visit Moscow and are not yet in jail?" said Lyashko.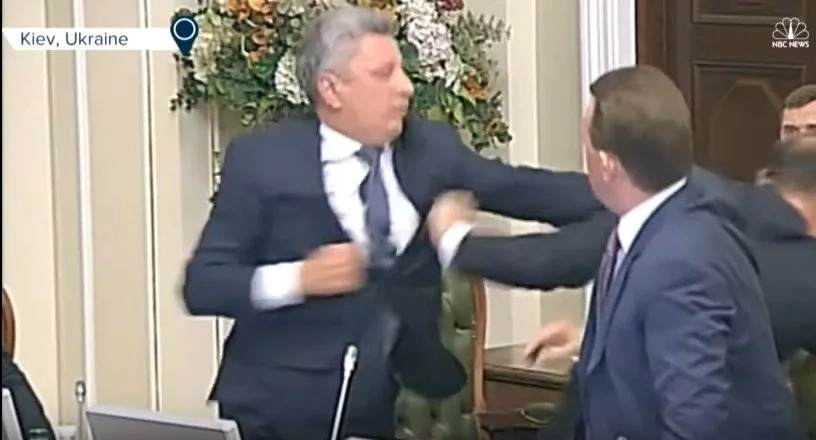 Boyko was on his feet before the words could even leave Lyashko's mouth. The next second Boyko was plugging his opponent's mouth with a well-placed knuckle sandwich.
Other politicians sitting near them immediately rushed to stop the untimely fight. They pulled the two men apart and held them until their attitudes chilled down.
Parliament chairman, Andrey Parubiy, stated that this was an obvious attempt by the Kremlin to put a wedge between fellow Ukrainians.
He said in his statement: "I am convinced that this fight is ordered outside to weaken our state."
Source: Kami.com.ph