- Dozens of students in Misamis Oriental were allegedly possessed by evil spirits
- In the video taken, students spoke in terrifying voices while an exorcism rite was being done
- The former principal of the school believe the possession is real because of his past horrifying experiences within the campus
Students from the Initao National Comprehensive High School in Misamis Oriental were allegedly possessed by evil spirits.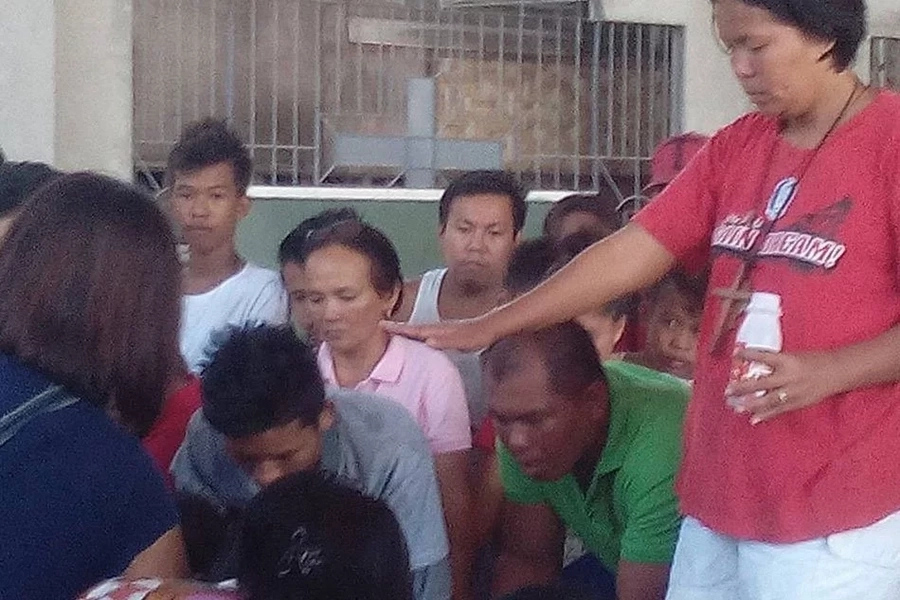 In the video taken by one of the witnesses, some of the students spoke in terrifying voices while others became unconscious when authorities in the province decided to perform an exorcism rite.
READ ALSO: Jeepney drivers question the lack of restriction on private vehicles
Reports stated that there were some who even levitated, and there is no confirmation yet on the death of one student.
The parents and other concerned locals brought the students to the nearest Catholic and Filipinista churches where the students were anointed with oil and holy water as the people around them prayed together to drive the spirits away.
According to some locals in the town, the students were possessed by the spirits who got angry when the school library was demolished last year.
READ ALSO: Duterte seen cheering for Pacquiao in a 2002 video of his fight
The horrifying incident is real according to former Principal Reynaldo Cabilla who also had eerie experiences in the campus.
"It was already late and I was going home when I saw mystical children play on the school ground," he narrated.
Despite the exorcism rites performed to help the students, they were unsuccessful in driving away the spirits.
Meanwhile, locals who claim to have the ability to communicate with the evil spirits said that the only way to calm them down is to reconstruct the library in 15 days and if buried bones beneath old structure would be exhumed.
READ ALSO: Filipina set on fire by lover in Japan
Click the link below and see how the students were possessed by the evil spirit!
Students 'possessed' by evil spirits in Misamis town
Source: Kami.com.ph