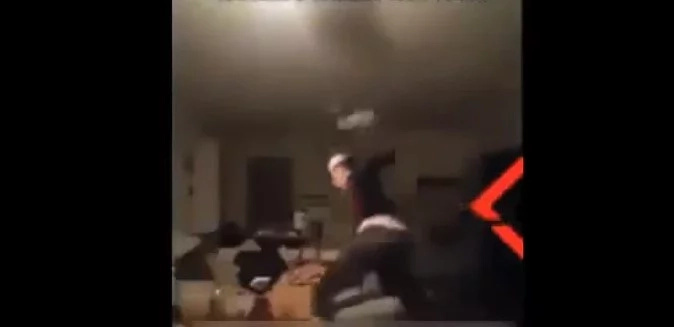 - A man attacked his sleeping friend because he was texting his girlfriend
- He captured his attack on video and stated that this is how "real niggas" deal with cheating friends
- His opportunistic method disturbed many people on the internet who say that he strived off the path of the "real nigga" by attacking a sleeping man
This video captures the moment a man attacked his friend after he found out that he was texting his girlfriend or as he put it "baby mama."
Despite being white he insists on speaking in African-American vernacular throughout the video, which makes the whole thing more entertaining than it should be.
"I see them messages from him to my baby mama," says the heartbroken man.
He adds: "He's supposed to be my nigga. I mean one of my best friends. So I'm going to f*ck this nigga up and show you all how real niggas deal with mother*ckers."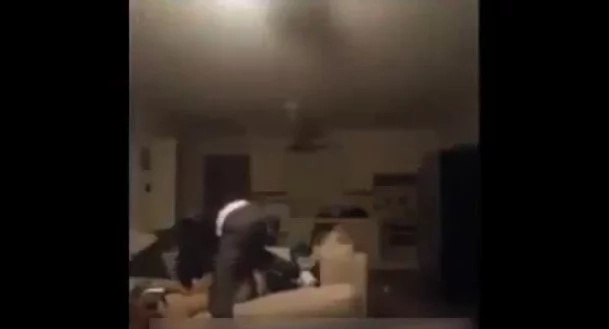 He then places the camera on a table and approaches his sleeping buddy. He raises his hand above his head and delivers a powerful punch to the sleeping man's face. The sleeping friend is probably shocked from the punch and before he even reacts he gets another couple of punches to the face.
By this point he can only moan and attempt to cover his face. The scorned protagonist uses this opportunity to throw in another brutal combo of punches into the dazed man's cranium.
"If I ever catch you man [unintelligible] my baby mama like that I'm going to kill your ass, mother*ckin kill your ass, nigga!" he warns his friend.
After that he throws a couple of more punches to prove his ultimatum. Thankfully the a woman, probably the "baby mama" in question, bursts into the room and stops the jealous boyfriend.
Many on the internet are criticizing the situation, stating that "a real nigga" would never punch a sleeping man, and that he probably waited the whole day for his friend to fall asleep so he could attack him.
Probably even gave him cookies and milk.
Source: Kami.com.ph