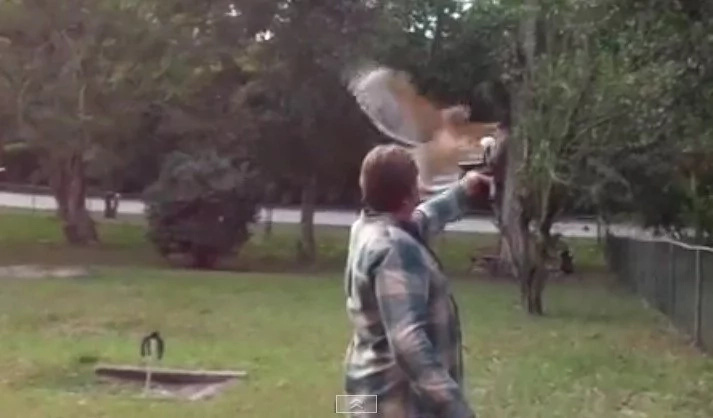 - In the following video a man displays his beer opening skills by having a hawk glide down and rip the cap off
- He uses a mouse as bait for the hawk to use its claws on his beer
- However many think that the video is staged, claiming that the lid of the bottle was either already open or untightened by the moment the hawk tore it off
This badass shows the most badass way to open a bottle of beer. Forget the marines that can pop open beer cans with their eyes and strippers that can do it with their vaginal muscles.
This badass opens his beers with a hawk! Literally a hawk flies down and rips the lid off his beer bottle.
In the video we see him take a mouse as bait and place the mouse on top of his beverage.
The man asks his viewers: "Y'all wanna see the coolest bottle opener in the world?"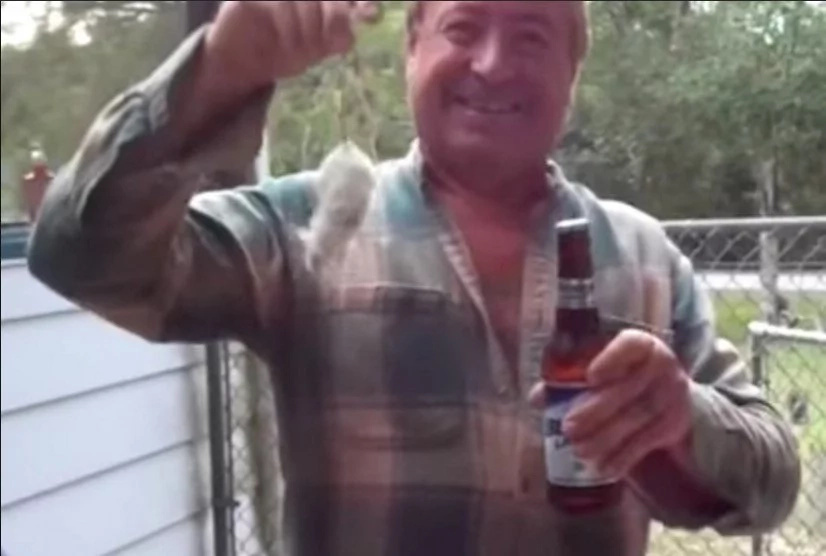 He then proceeds outside and holds the beer with the mouse on top with his arm outstretched. He tells the cameraman to stay back for his own safety.
And from a distant branch we see a hawk glide toward the mouse on top of the beer bottle. The predator swiftly snatches the mouse with its claws.
With its sheer force and speed it rips off the lid of the beer bottle.
The man turns around and with a big grin across his face he chugs his beer down.
Many are guessing that the video is "fake", meaning that the bottle was opened before the hawk tore the lid off or at least the lid wasn't sitting on tight.
This option could be probable but it is badass nonetheless.
Source: Kami.com.ph