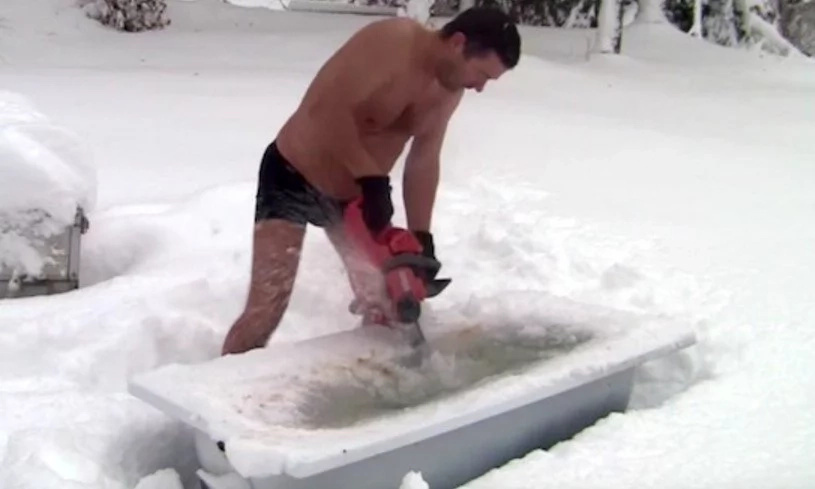 - A Norwegian man recently uploaded a video of himself celebrating the first snowfall in the region
- In the video he waddles through snow, hugs trees and takes baths in ice water in nothing but a pair of board shorts and a liter of vodka pumping through his veins
- The Norwegian hero wanted to note that all the booze he drinks in his videos are real
- His tips to handling the cold are simple: time management is the key
Norwegians are known for being a tough lot but this guy is absolutely pushing it.
Tor Eckhoff from Vestfold County, Norway shocked the internet with a video celebrating the first snowfall in the region.
The Scandinavian man wearing nothing but a pair of board shorts makes snow angels in the fluffy fresh snow, hugs trees and utilizes a chainsaw to cut into a frozen bathtub so he could take a bath in the freezing water.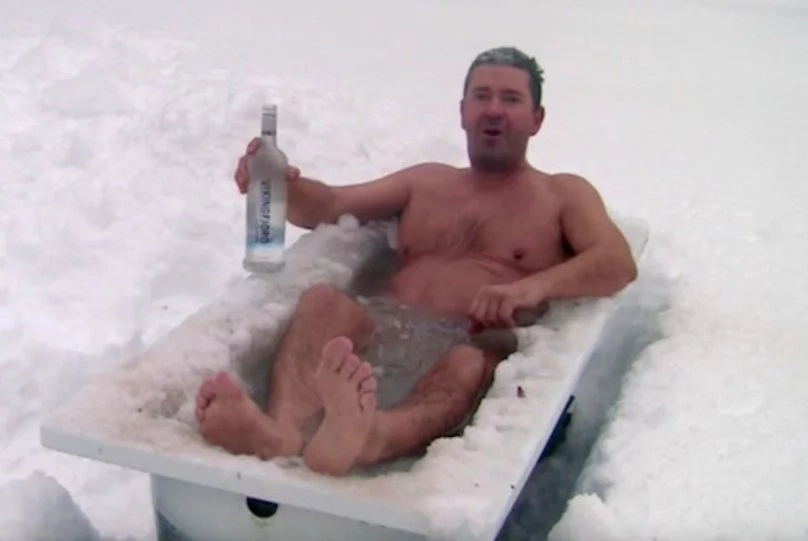 In the video the Norwegian man quaffs a whole bottle of vodka in a heartbeat. In addition, the description to the video says that Tor only drinks real vodka in all of his videos.
When asked about how he deals with the debilitating cold Tor said: "When you are ice swimming or messing around almost naked in the snow, you have a limited amount of time before you get too cold. During that time you just have to handle the cold mentally."
Source: Kami.com.ph