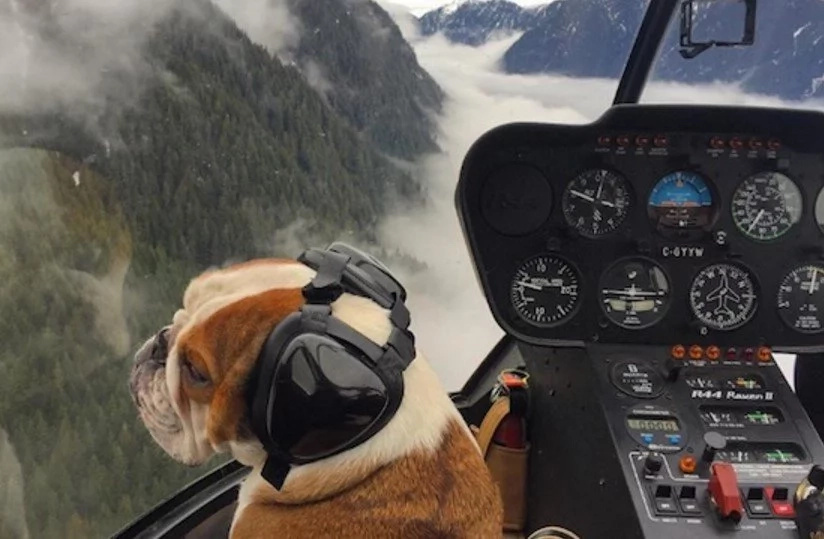 - 42-year-old helicopter pilot and photographer Brian Friesen decided to take his pet bulldog flying with him one day
- Ever since the bulldog fell in love with flying and has been a constant companion of the pilot on all his adventures
- The adventures of the two friends are captured on photo and video which they share with the world on their Youtube channel and Instagram page
An adventure loving 4-year-old English bulldog called Mr. Bentley and his helicopter pilot owner go on the wildest adventures and share photos and videos of it on their Youtube channel and Instagram.
In the photos and videos we see the two friends riding helicopters over gorgeous forests covered in mist and the dog is clearly enjoying the view.
Even when zooming around the skies in a helicopter Mr. Bentley seems to be relatively calm for a dog.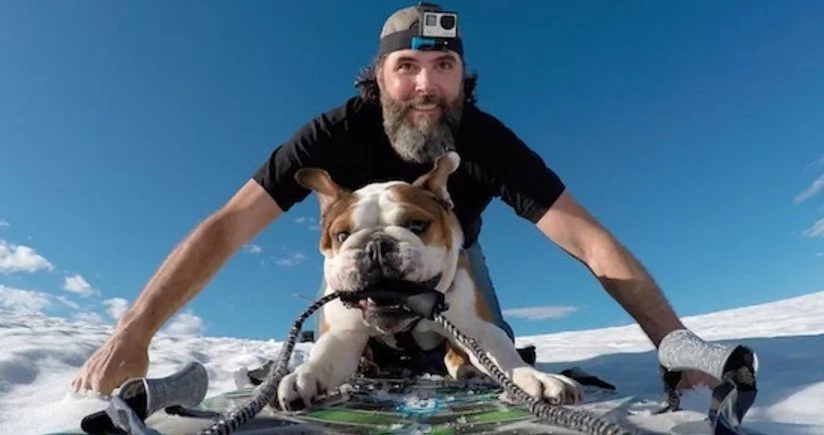 The owner of Mr. Bentley, 42-year-old Brian Friesen, said he introduced the bulldog to helicopters about a year ago and since then the dog fell in love with flying.
"He goes absolutely crazy for the helicopter," the owner said.
He added: "If I say the word 'helicopter' at home he starts whimpering and whining."
The owner admits that once Mr. Bentley was your typical lazy bulldog but it all changed when he began taking him on his adventures.
However now just as soon Friesen starts packing his gear Mr. Bentley gets anxious and waits at the door so he won't be left out from any adventures.
The photos that the two take while travelling and riding helicopters are stunning and do a great job at capturing the beauty of the Canadian wilderness.
Source: Kami.com.ph